Release Date:12/26/2022
FFO: Lamb of God, Everytime I Die, Pantera
Location: Gainesville, GA
Short Bio: Truth to Power was formed in the mid 2010s by bass player and vocalist Chris Chalmers. At that time Chris was a one man show and utilizing fill-ins to cover all the instruments in the band.  In 2021, Chris partnered with Kellan Scalf and Codye Satterwhite at The Maelstrom Studio to produce and record the EP "Claim your Freedom" which will be released later this year. After hearing the singles and laying down lead guitar on one of the tracks, Butch Cunningham became interested in pursuing Truth to Power full time. Chris obliged and at that point, Butch took over drums while Gabe Sweeney and Jonathan Lovall picked up the guitar playing duties. Since then the band has written several new songs and are preparing for a full length album and tour in 2023.
Check out this video!
Follow them on Spotify and add to your playlists!
Add them to your collection on Bandcamp!
Also available on Apple!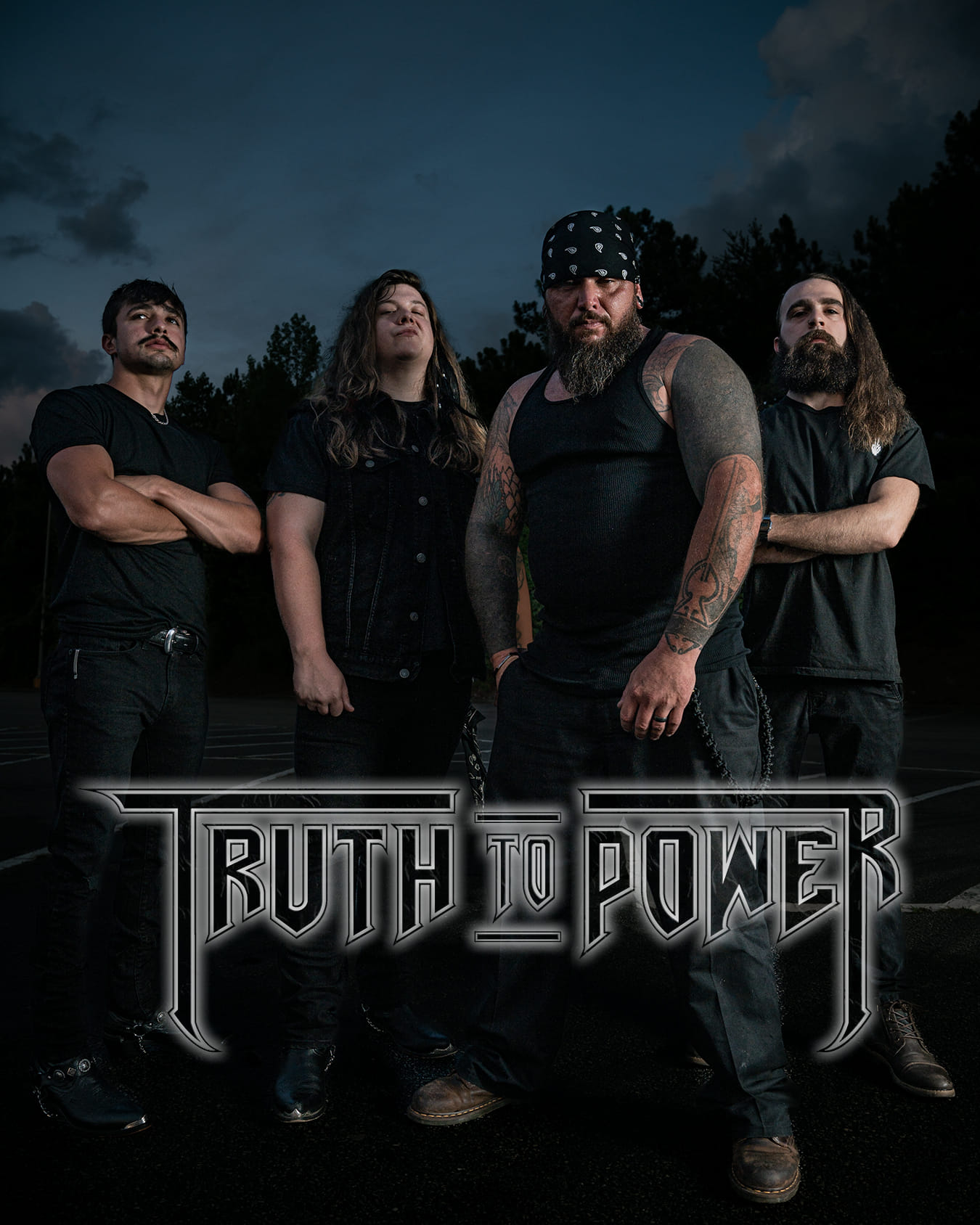 Follow the band at these links:
https://www.facebook.com/TruthtoPowerband
https://www.instagram.com/truthtopowerband/
https://hyperfollow.com/truthtopowerga
https://truthtopowerga.bandcamp.com/track/omega
https://open.spotify.com/artist/6oWSwrAfGNBl4FOEWHvk8V
https://music.apple.com/us/artist/truth-to-power/1591492025
https://www.youtube.com/channel/UC1V9flclM_P8gke4KOpYkQg
https://www.youtube.com/channel/UCjSFTpolYy1Ri_9qm2nKQOQ
https://darksailsentertainment.com/