HILD - ValFreiya - Reviewed By rozsdagyar ! Check it out here at this link: https://rozsdagyar.blog.hu/2022/10/26/hild_valfreiya
What is it like to find yourself in the middle of a Viking battlefield and experience the horrors of the massacre? I can only speculate, but it's probably bloody and brutal. Hild 's debut album, "ValFreiya", provides the perfect background music for this .
Hild is a really fresh band, so much so that it was only formed last year. It all came from the head of Lars Brodesson (vocals, guitar), who is best known for being Marduk 's drummer between 2006 and 2013. Besides him, David Lecander (bass guitar), Jonathan Albertsson (drums) and  Josef Danielsson (guitar) make up the band.
Hild's music is basically groove-oriented thrash metal, sometimes spiced with death and black metal. The brigade calls itself violent Swedish metal, which is correct. It's a bit like a more aggressive, rawer Motörhead and even Brodesson's organ reminds me of the successful Lemmy , only in a scratchier form.
The record speeds like an express train and thumps like a road roller. There are twelve movements on the material and the whole thing is less than half an hour. The songs are usually around two minutes long and each one is an adrenaline rush. "ValFreiya" is an unleashed, raw, relentless energy.
The entire concept is themed, Hild is a war-themed project. Even the band name means fight/battle. At the center of "ValFreiya" are the Valkyries of Viking mythology. Each song is named after a specific Valkyrie and pays tribute to a specific Valkyrie, evoking its qualities.
The disc opens with the title track ValFreiya , which immediately jumps right into the middle of the fights. No bowling, no melodrama, just hard, killer riffs. There is no rest in the future either, you can only remember when the disc has already been played. There is no point in analyzing the songs individually, they all offer the same thing. One could say that the notes flow together, but they give exactly what is needed, twelve perfect compositions. There is no idle time, no filler, the guys put maximum mature material on the table.
In this battle, you must not only take part, but also die heroically, so that the Valkyries will take you to Valhalla, so that you can continue to fight on Odin's side in the foretold battle of Ragnarök.
More recently, Scandinavian mythology and Viking culture have become very popular. Sooner or later it will definitely backfire and people will find it boring. It's also hard to tell how much is in a band if you're just focusing on that. You don't have to go far, there is also Amon Amarth , who are also active in this context, and who still likes this thing after nearly thirty years. In any case, this is the music of the future, but right now Hild has that certain spark (I mean fire, as big as a burning church) to be proud of.
The sound of the disc is really dirty, like a black metal album. You can see that they paid attention to the details, because the cover fits the concept perfectly. I could relate to the brevity of the record alone, but maybe that's why it was perfect, just the point, no frills. "ValFreiya" was released on October 7 via Odium Records .
10/10 - rozsdagyar

HILD – "ValFreiya" – Debut album!
Odium Records announces signing the new, unique Swedish band HILD . It's the new band of Lars Broddesson , known as ex drummer of Marduk and session drummer of Funeral Mist and Black Altar . Debut album "ValFreiya" is going to be released on October 7th as a 6 panels digi pack and contains 12 songs of violent Thrash metal with Black and Crust influences. The band is deeply influenced by the Nordic mythology and Mysticism.
On 7 th of October was a premiere of a debut album "ValFreiya".
Check out the videos!
You can buy an album at: https://odiumrecords.bandcamp.com  or https://odiumrex.com/webshop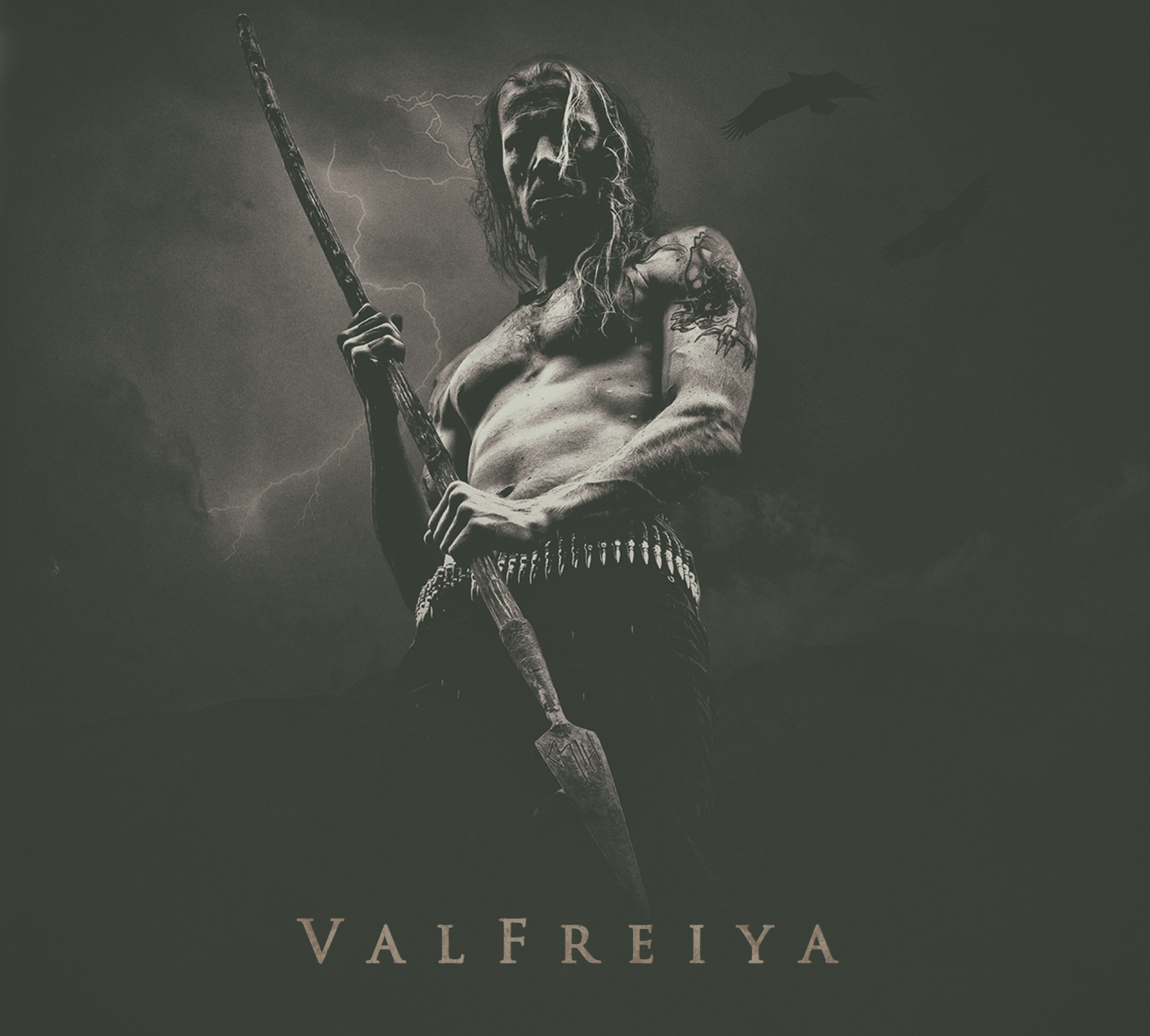 Lars Broddesson about HILD and the album ValFreiya:
"HILD, meaning battle/strife, is a war and battle themed project centered around the Valkyries of Nordic mythology. Each song named after, and honoring, a specific Valkyrie, channeling their respective traits. HILD came to life in a flash one late summer evening while walking entranced through the landscape. I was instructed by my higher powers to head back to my studio and complete a 2-minutes song in one session. The aim was to do so as Thrash Metal under the banner of HILD, a band name I´d had in the back of my head for some time. The divine spark of inspiration hit immediately, and I had most of the song and entire concept ready in my head before I was back at the studio to record. The song, ValFreiya, Took 5 hours roughly. I got a taste for it and decided to keep it going and not let any song be longer than 2:30 or take more than 6-7 hours to complete. A few weeks later I had 12 songs, an album, finished barely knowing what happened."
www.facebook.com/HildSweden
www.odiumrex.com
www.facebook.com/odiumrex
www.instagram.com/odiumrecords
www.odiumrecords.bandcamp.com