Ramera - Anarquía Y Destrucción - Reviewed By Metal Digest ! Check it out here at this link: https://metal-digest.com/2022/11/09/ramera-anarquia-y-destruccion-reissue/
  Well as the age old saying goes: "if you can't find members of a band to work with, do it your fucking self", that is the mantra which Colombian multi-instrumentalist Ratman adopted when they formed Ramera back in 2019 before releasing their debut album 'Anarquía y destrucción' last year. In 2021, that release was done independently in the most DIY fashion going and now this year has Ossuary Records reissuing 'Anarquía y destrucción' on CD and cassette for the very first time.
                What the listener gets here is a very DIY album of old-school thrash metal coupled with a rough undercurrent of hardcore to really carry it forward. Although a reissue from Ossuary Records means that 'Anarquía y destrucción' will be readily available once more, the CD version will sadly not come with any extras. However, those who are in for the cassette fad will be able to get 'Anarquía y destrucción' as either a black cassette or as a special transparent blue cassette.
                Ramera and Ossuary Records have reissued an album in physical formats which those who like their thrash/hardcore delivered with a real street grime will get the chance to get a real gem of South American thrash. - Metal Digest

Release Date: March 18, 2022
FFO: Venom, Hellripper, Primer Regimen
Location: Bogota, Colombia
Label: Ossuary Records
The album 'Anarquía y Destrucción' is the debut of Ramera, a one-man band that emerged after the failure of many other attempts at music but did not collapse the faith and love for dark and blasphemous metal. The album seeks to achieve a traditional and visceral sound that emphasizes the bands that I have followed since I was a teenager. The process starts as an idea to create a band with strong influences of Hardcore punk and Thrash metal, but with dark tints that are influenced by social criticism and classic horror movies. The songs were created in about eight months, in them we looked for a strong sound, sometimes fast, and other times looking more to achieve an atmosphere that evokes horror. As a result, we achieved songs full of heavy, full of honesty and criticism. It is worth mentioning that all the songs were created on acoustic guitar and being a One-Man Band, the other instruments such as drums and bass were composed on a laptop where the song and its lyrics were finally structured respectively.  The production of the album was executed by Santiago Gonzales and Andrei Fuentes at Epia Studios in Bogota, the mastering was executed by Janusz Grabowski from HiGain Studios in Poland and the artwork by the renowned artist Sub Human Illustrations in Medellin who managed to reflect this fascination for classic horror movies in the art and that fit properly in the concept of the album. The first single released from the album was "Reign of Doom" which had a collaboration with Morgul, singer of the band Tumulario from the city of Bogota, the album is diverse and has several moments also has some other collaborations. One of the most important is the one made in the song "Comandos de guerra" with one of the most important band of the underground Hardcore Punk scene, from Latin America "Primer Régimen" whose drummer in turn was in charge of running the drums of "Anarquía y destrucción".  
Check out the video!
Check them out on Spotify and add them to your playlists!
Check them out on Bandcamp and support!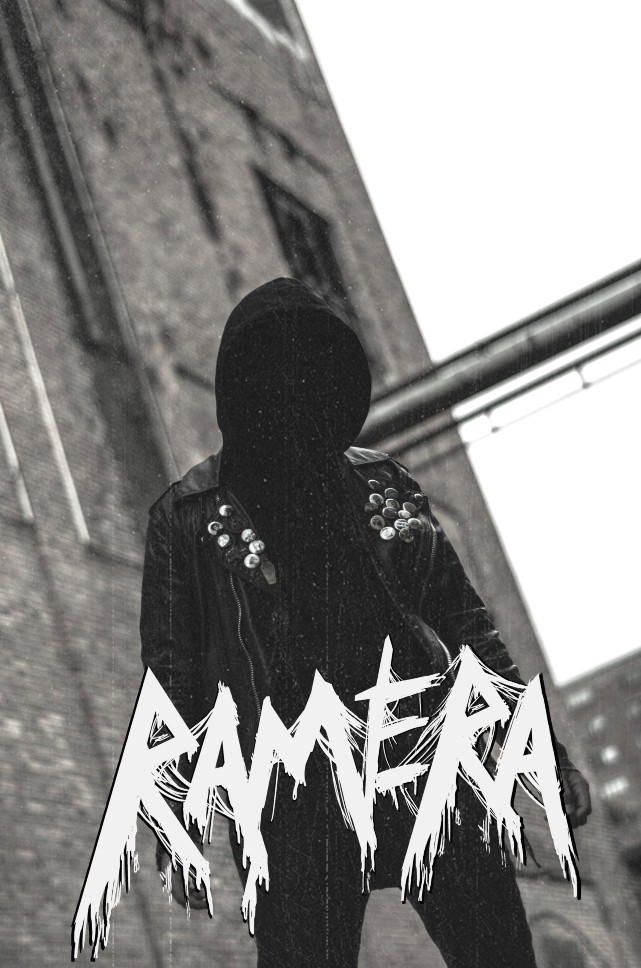 Follow the band at these links:
https://www.facebook.com/Ramerabanda
https://twitter.com/RameraBanda
https://www.instagram.com/ramerabanda/
https://www.youtube.com/user/UltrakillBand
https://open.spotify.com/artist/3il4e3Qu17rwfgMruuj9WS
https://ramera1.bandcamp.com/music
Label:
https://ossuaryrecords.com/
https://www.facebook.com/ossuaryrecords
https://ossuaryrecords.bandcamp.com/
https://www.youtube.com/channel/UC82nHoBd6darZkHgAATi5aw