Grimskull - Awake Asleep - Reviewed By Metal Digest ! Check it out here at this link: https://metal-digest.com/2022/11/17/grimskull-awake-asleep/
    Trad metal is a genre which manages to transcend time by being both very contemporary and yet sounding as if it was recorded in a shed on Tyneside c.1980. There is just something about this genre which makes it so endearing and wonderful, and one band who have been delivering this sound are Grimskull who are back with their third studio album 'Awake Asleep'.
                As an album, 'Awake Asleep' delivers everything that any fan of trad metal could ever want; this is an album which has galloping riffs and basslines, rhythmically pounding drums and vocal deliveries which hark back to a different era. Coupled with an endearing production which would dupe the listener into thinking this was a NWOBHM album, 'Awake Asleep' is a release which can be played over and over again as tracks such as 'Iron Eyes', 'Gathering Shadows' and the superb 'Enforcers of the Night', a track so decisively NWOBHM that it could slide itself into any NWOBHM compilation and not even Lars Ulrich could tell it wasn't released in 1979 show that these Norwegians have spent their time eating a diet of Iron Maiden, Angel Witch, Demon and Witchfynde.
                Any fan of NWOBHM and trad metal would do their best to get their hands on a copy of 'Awake Asleep', it might not be initially grasping, but given a few plays, it will be certainly difficult to reaching to put on again. - Metal Digest

Release Date: October 28 2022
FFO: Iron Maiden, Judas Priest, Metallica
Location: Norway
The band started out in 1989, and went by many names until they found their current name and line-up in the summer of 2009. Grimskull released their first demo in 2009, followed by their first full-length studio album "Monster Master" in 2012. In 2013, the band teamed up with Blaze Bayley (ex-Iron Maiden and Wolfsbane) and recorded the single "Iron Eyes". Their EP "The Return" was released in 2019 to great reviews. Their next full-length album, "Awake Asleep" was released in 2022. 
Grimskull is Norwegian Heavy Metal at it's finest. With influences from Iron Maiden to Slayer, they work as a team to create the best music they can. Inspired by everything they love about the timeless sound of vintage hard rocking music from the 70s, 80s and 90s. 
Check them out on YouTube!
Follow them on Spotify!
Also available on Apple!
Support on Bandcamp!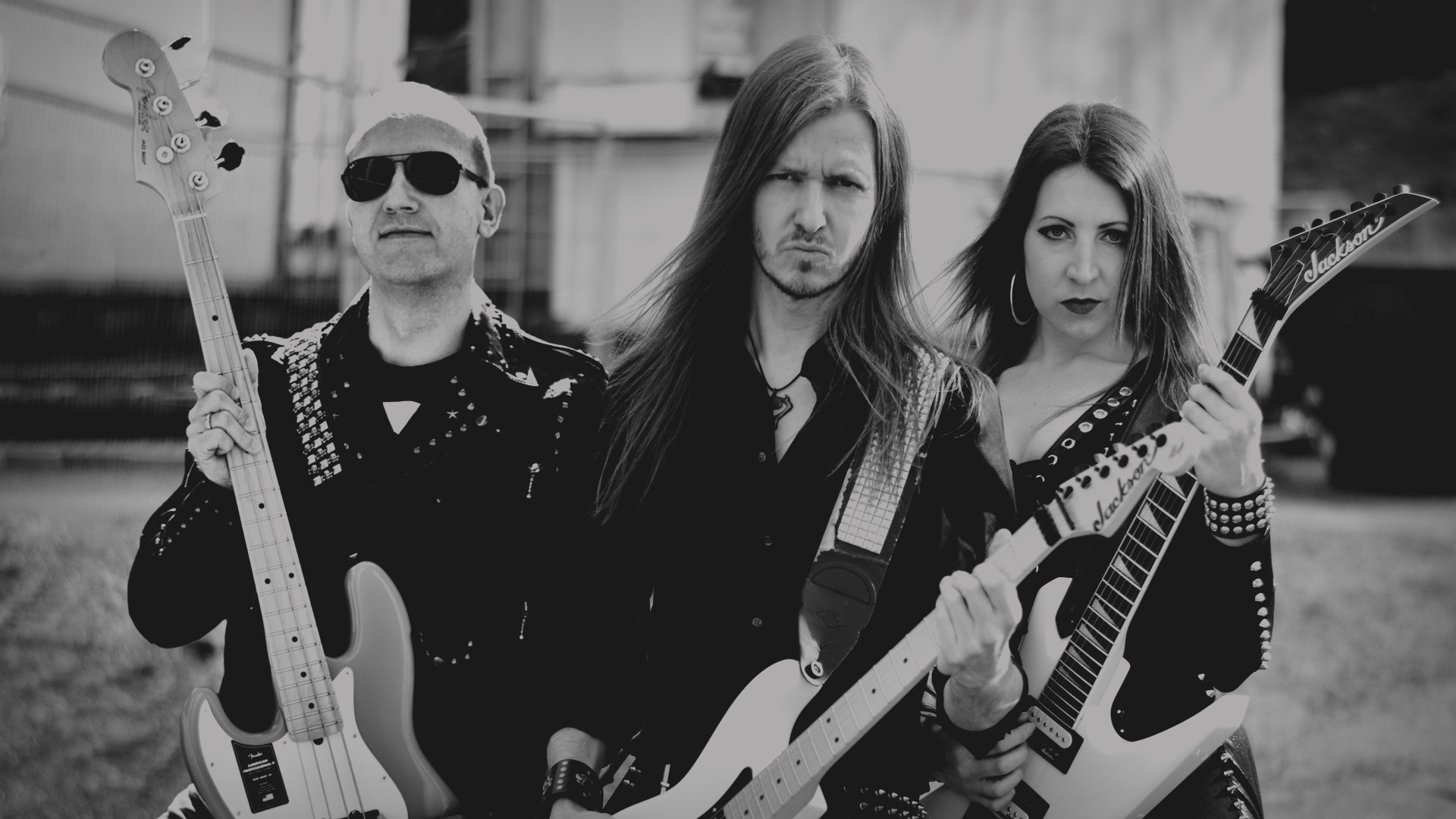 Follow the band at these links:
https://www.facebook.com/Grimskull.band
https://www.instagram.com/grimskullofficial
https://recordu.lnk.to/7obAbJ
https://grimskull.bandcamp.com/yum