Elliott's Keep (USA)- Vulnerant Omnes - Reviewed by Metal Digest ! Check it out here at this link: https://metal-digest.com/2022/08/21/elliotts-keep-vulnerant-omnes/
Rock and metal are awash with stories of triumph to tragedy in the blink of an eye, we read about them endlessly, but tragedy to triumph is often so sorely overlooked and Elliott's Keep are one of these bands as the Texan's deliver their fifth album 'Vulnerant Omnes'.
                Fans of Elliott's Keep will already know what to expect here with 'Vulnerant Omnes', these Texans are really good at one thing and that is blending epic doom metal with progressive and death elements to create something that interesting and enjoyable. When it comes to musicianship, Elliott's Keep are masters of their craft; through some pretty cool basslines they deliver rousing heavy metal through tracks such as 'White Wolf' 'Omnis Pretium' and 'Laughter of the Gods' which drive with all the power of Solitude Aeturnus, Wheel and Dantesco, whilst also touching base with Candlemass and even Visigoth. However, 'Vulnerant Omnes' does have an odd mix to it, and it does take a few listens to get used to, but in all honesty, once this album clicks, it is a beast which forces the listener to continue listening again and again.
                'Vulnerant Omnes' may not be instantly likeable, but it is a superb grower, it delivers itself perfectly and any fan of epic doom with just enough je ne sais quoi to make it different then this latest release from Elliott's Keep is well… a keeper. - Metal Digest

Release Date: August 19, 2022
FFO: Solitude Aeturnus, Wheel, While Heaven Wept
Location: Dallas, Texas
Short Bio: In the 1990's, the members of Elliott's Keep were in a predecessor Dallas, Texas band named Marauder , along with vocalist Glenn Elliott.  When Glenn died tragically in 2004, the remaining members reformed as a three-piece band in 2006 with the new name to honor Glenn. Elliott's Keep debuted with the album In Medias Res in 2008.   Sine Qua Non followed in 2010.  Both were released on the Brainticket label founded by John Perez of Solitude Aeturnus.  Nascentes Morimur was released in 2013 and Lacrimae Mundi followed in 2017. Elliott's Keep now returns with their 5th full-length album, Vulnerant Omnes .  This release will be the first available on vinyl through NoSlip Records .
Check them out on YouTube!
Now available on Vinyl!
https://nosliprecords.bigcartel.com/product/elliott-s-keep-vulnerant-omnes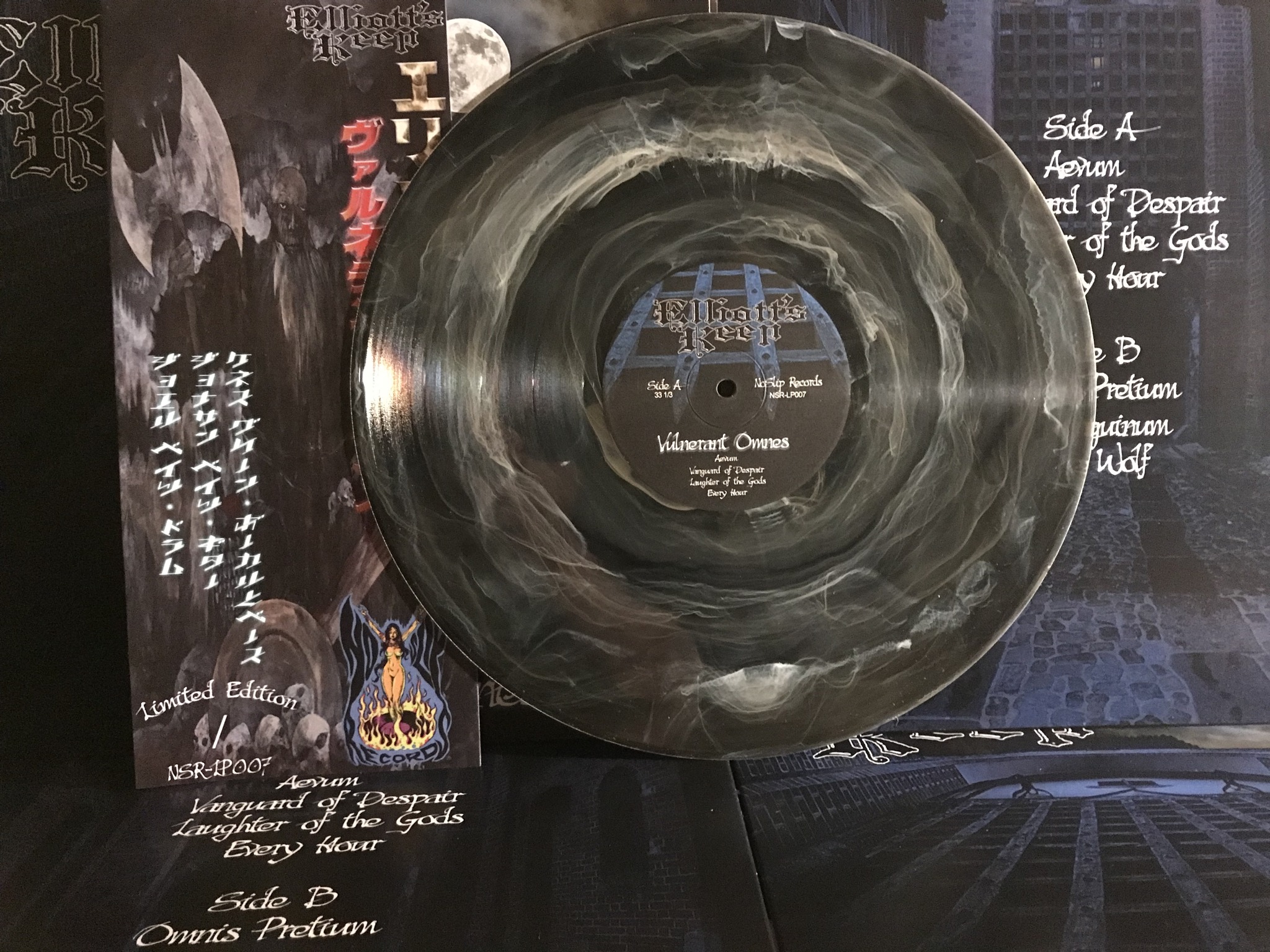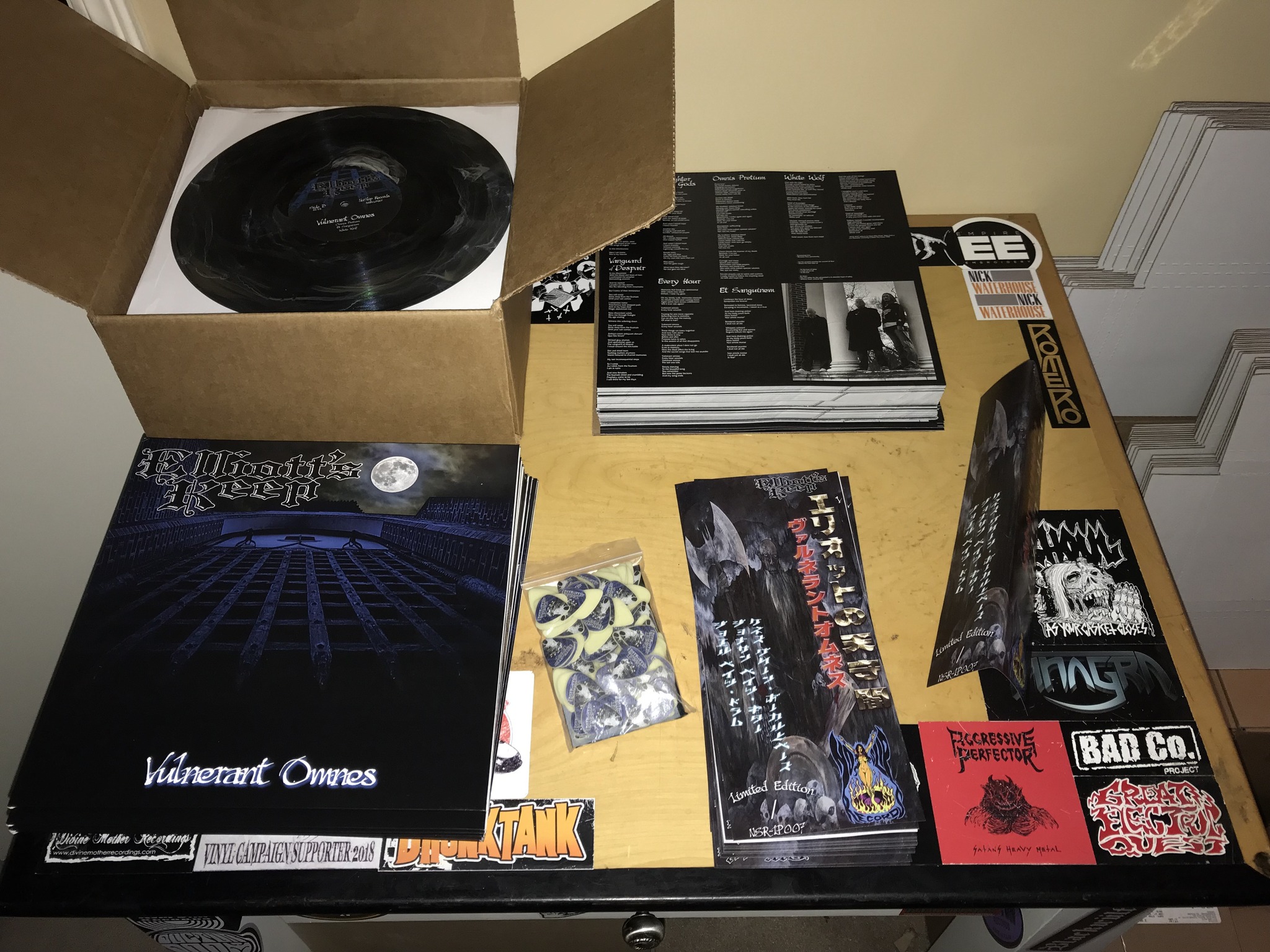 Support the band on Bandcamp!
Check them out on Spotify and add them to your playlists!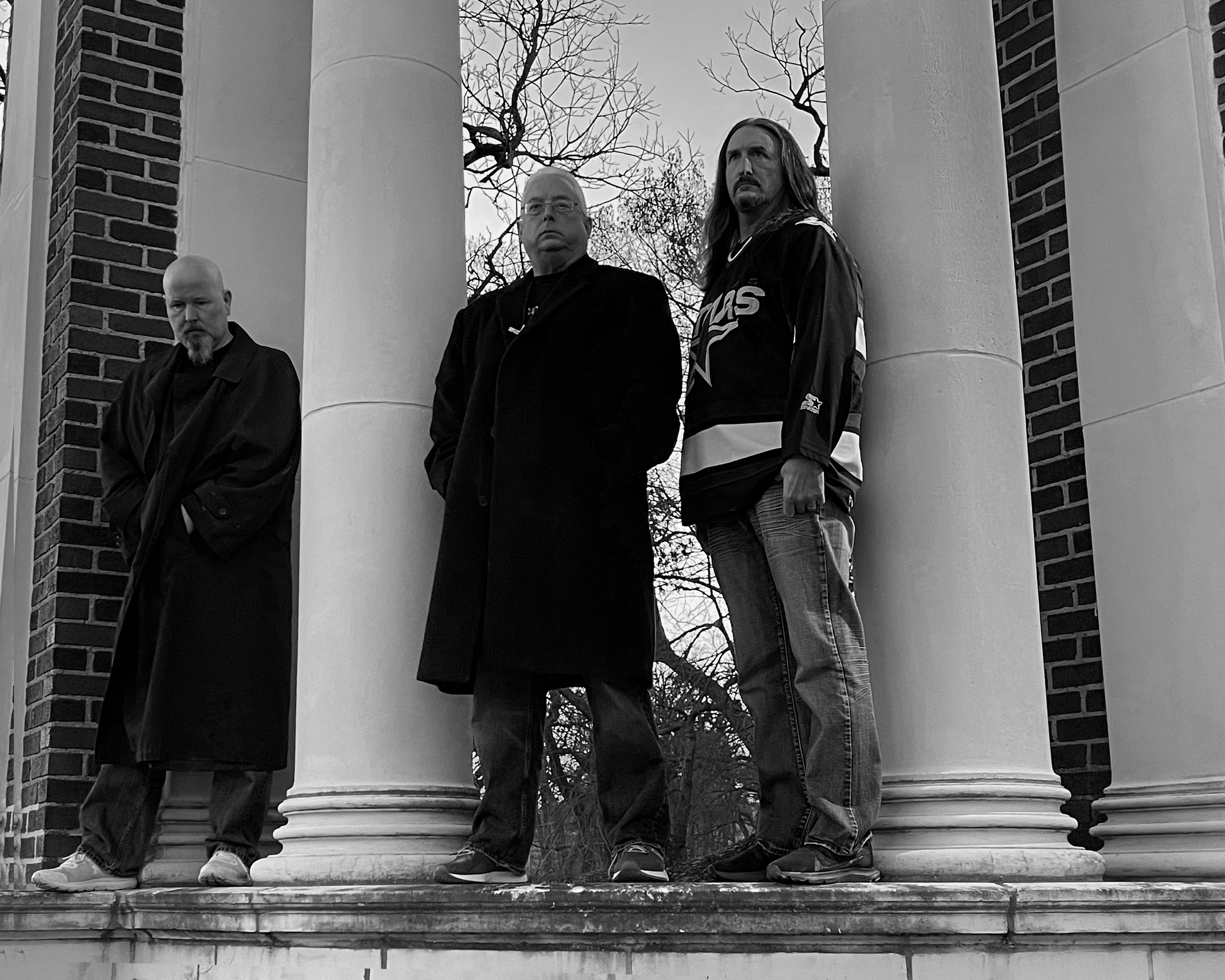 Follow the band at these links:
https://www.facebook.com/Elliotts-Keep-126537660738233
https://elliottskeep.bandcamp.com/
https://music.apple.com/us/artist/elliotts-keep/417994636
https://www.youtube.com/channel/UCc5MfHFwXEjnVrbDIQxGdUw
https://open.spotify.com/artist/2vjPkGpOcAuv6g8r3zvBeJ