Release Date: September 23rd, 2022
FFO: Pro-Pain, Sick of it All, Slipknot
Location: Santiago de Cuba, Cuba
Metastasys DC from Santiago de Cuba cultivate a very own crossover style since 2009. Their music is based on Hardcore, which at times flirts with other genres like Metalcore and Groove Metal. A peculiar sound that is rounded off with hard hitting Spanish lyrics.
Throughout their career they have earned highest reputation on all stages of Cuba. With more than 300 concerts, they have grown to one of the most demanded acts by the Cuban metal audience. Metastasys DC - a live band whose characteristics is to offer a show full of energy, professionalism, and great dynamics. They are now bringing their overflow of adrenaline and mastery of the stage to a debut record that will conquer new audiences worldwide.
Vocalist Robin Fajardo says: 'Cicatrices (Scars) is a conceptual album in my opinion. A summarized conglomerate of ten years of work and a load of externalized feelings in the music. Designed so that, in its eight songs, the listeners know the band, identify with our realities, understand the feelings of our people (in Cuba), and above all find refuge in our music. There's a phrase someone said somewhere that we've always made our own way: if questioning, if unmasking what's wrong, if saying something is too dangerous, then make it music. So yes, this album is a statement because we all carry those scars.'
Check them out on YouTube!
Check them out on Spotify and add them to your playlists!
Check them out on Bandcamp and support!
Also available on Apple!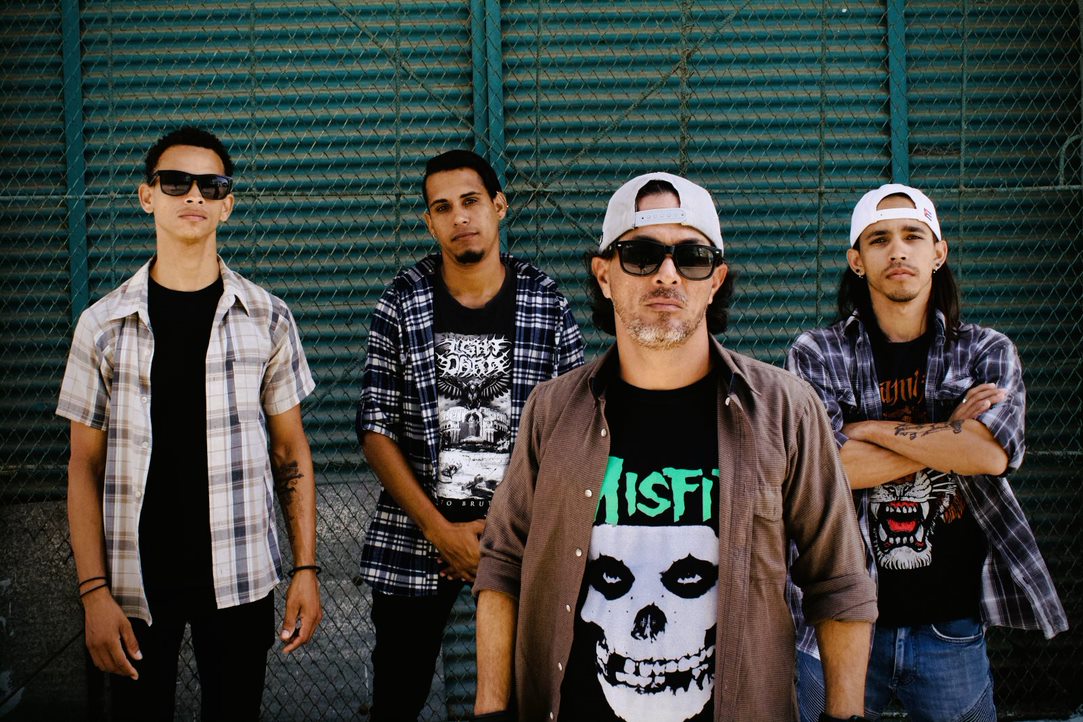 Follow the band at these links:
https://bit.ly/metastasysdc_gbr
https://www.instagram.com/metastasysdc/
https://www.facebook.com/Metastasyscubametalcoreband/
https://metastasysdc.bandcamp.com/
https://www.instagram.com/green_bronto_records/
https://www.facebook.com/greenbrontorecords
Spotify: https://open.spotify.com/artist/0XcQdpkrFhRz08qOPcUGda
Apple Music: https://music.apple.com/de/artist/metastasys-dc/1634103886
YouTube Music: https://music.youtube.com/channel/UCJC21P-ScX2Tj9qgsZdhJDA?feature=share
Amazon Music: https://music.amazon.de/artists/B0B69N6VV9?ref=dm_sh_263d-4ab8-3d05-aa6c-e9ced
Qobuz: https://open.qobuz.com/artist/14976154
Tidal: https://tidal.com/browse/artist/33176689
Deezer: https://deezer.page.link/gGVSYvZSuc9Jry9Z9
YouTube: https://www.youtube.com/c/GreenBrontoRecords