Madison (WI) -
CASKET ROBBERY
has released the official lyric video for "Worm Food," the first single from their upcoming new album,
Rituals of Death. 
The band has teamed with Ghost Cult Magazine for the exclusive premiere of the video.
In true CASKET ROBBERY fashion, the video couples the band's relentless brand of death metal with dark and unsettling imagery. The video was done by
Scott Rudd Film, with photography by Shayne Minott/Budget Blood Productions.
Rituals of Death
will be out on November 11 on Blood Blast Distribution.
Pre-order the album at: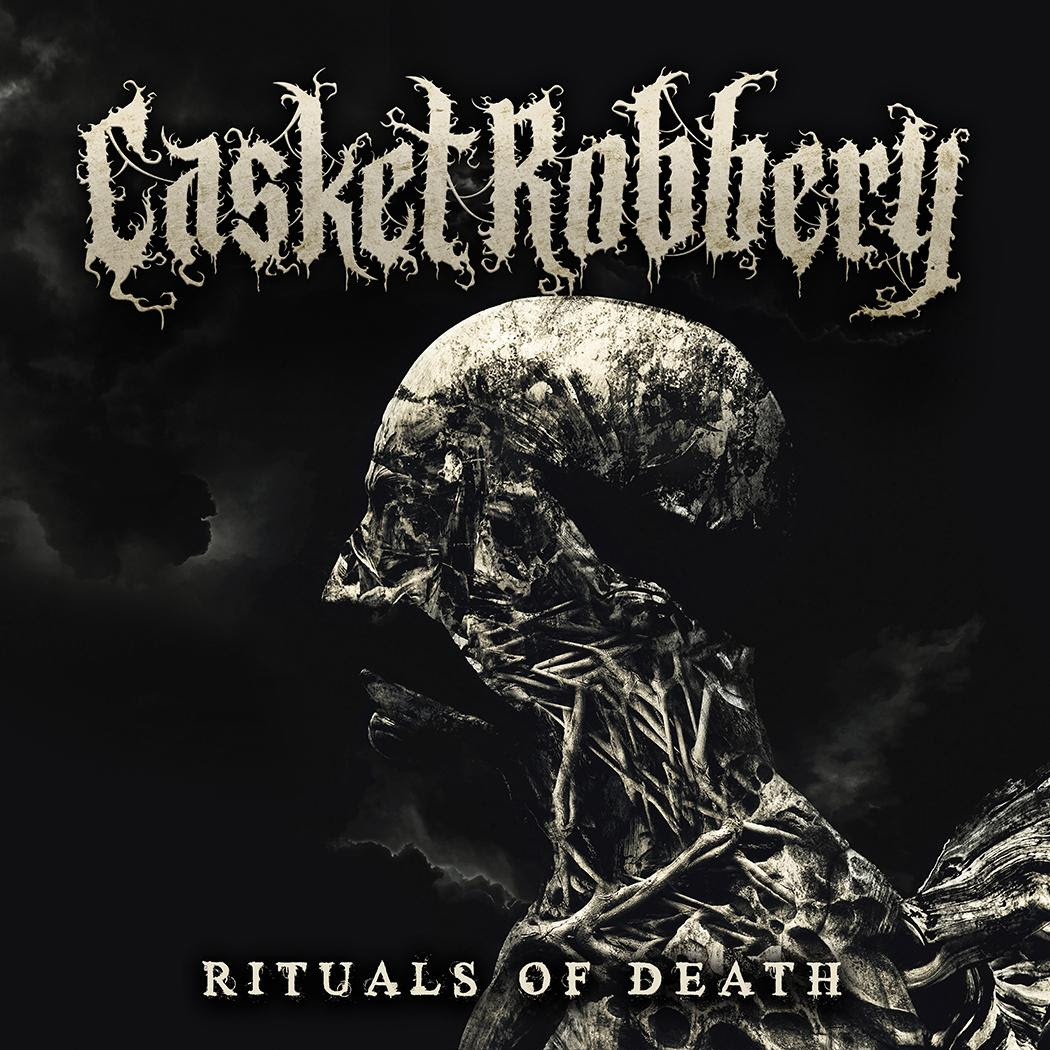 Rituals of Death
track listing:
1) Worm Food
2) Don't Forget The Eyes
3) Death's Dance
4) Post-Mortem
5) Beautiful Death
6) Bone Mother
7) The Hidden... The Hideous
8) Old Ones
9) Reanimate
10) Return To The Sky
CASKET ROBBERY will hit the road next month with theatrical metal band SUMMONER'S CIRCLE for the Blood & Blasphemy US Tour. North Carolina's WoR will appear on select tour dates.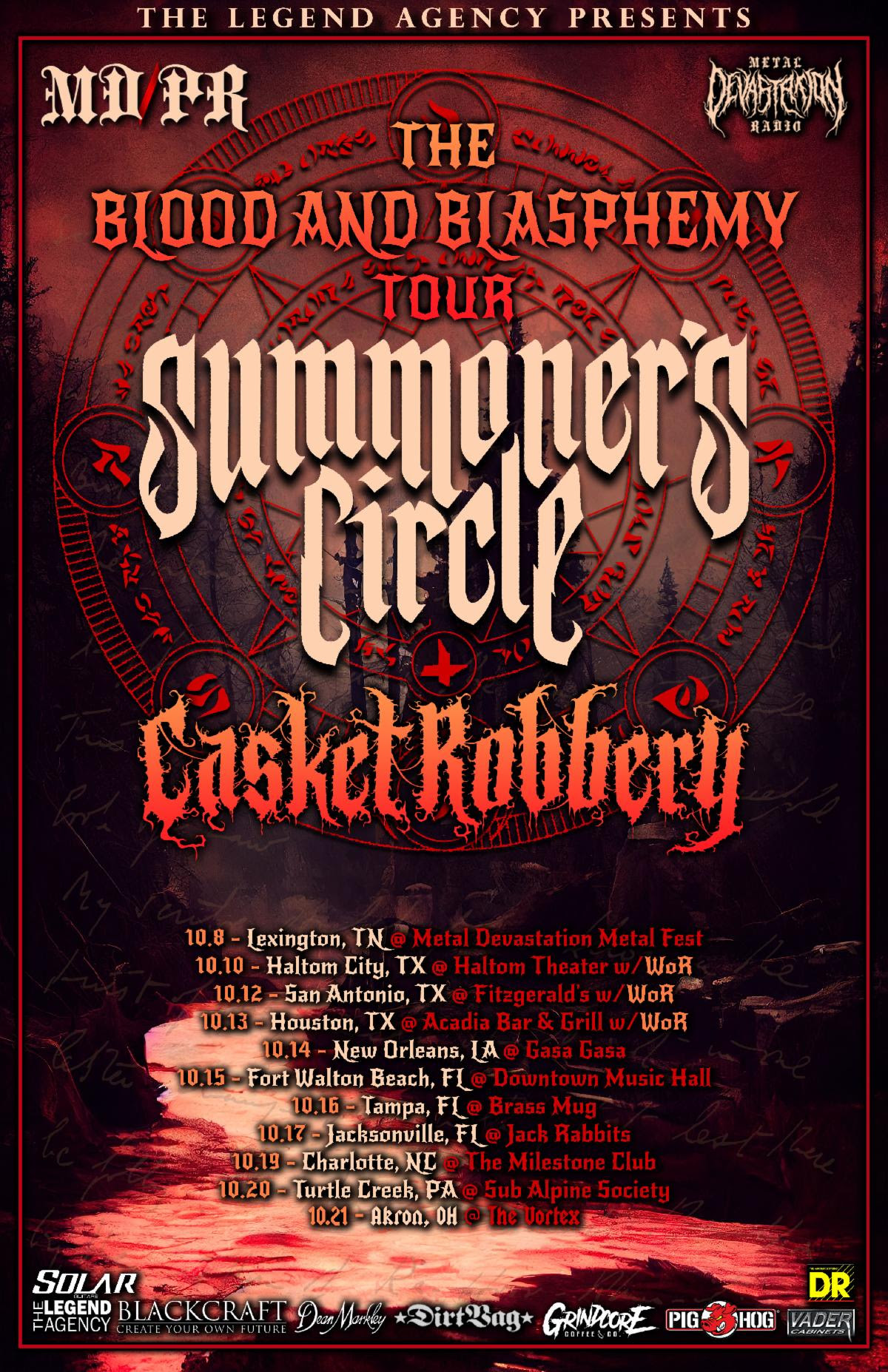 Blood & Blasphemy Tour dates:
October 07 - Fort Wayne, IN @ The Ruin *
October 10 - Haltom City, TX @ Haltom Theater w/ WoR
October 12 - San Antonio, TX @ Fitzgerald's w/WoR
October 13 - Houston, TX @ Acadia Bar & Grill w/ WoR
October 14 - New Orleans, LA @ Gasa Gasa
October 15 - Fort Walton Beach, FL @ Downtown Music Hall
October 16 - Tampa, FL @ Brass Mug
October 17 - Jacksonville, FL @ Jack Rabbits
October 19 - Charlotte, NC @ The Milestone Club
October 20 - Turtle Creek, PA @ Sub Alpine Society
October 21 - Akron, OH @ The Vortex
*CASKET ROBBERY only