Lost Legacy Recruits Frank Tosi - Featured At Stormbringer ! Check it out here at this link: https://metaldevastationradio.com/thebeast/blog/20893/lost-legacy-recruits-frank-tosi
ANNOUNCEMENT!
"Fans and friends. we are excited to announce Frank Tosi as our newest addition to the band. Lost Legacy has been a two-guitar band or years. Frank brings experience leading his own bands and he now completes the line-up. Here is a short bio on Frank.
Frank Tosi is a heavy metal guitarist-songwriter from the Bronx, NY mostly known for his former bands DesDemon and Metadox. Frank has been playing guitar since the age of 15, and has had the fortune to record, perform, and write with some of the most talented individuals in the metal scene. One of the biggest highlights was having Ripper Owens perform vocals on the track entitled Burning Martyr by DesDemon. Frank is also an endorsee of DC Custom Guitars, which he sports his blonde DC Custom strat on stage predominantly. After the dissolving of DesDemon, Frank took a hiatus from performing to raise a family. 
Come to our show this Friday August 12th Lucky 13 Saloon to see us and say hello to Frank. We look forward to a packed house. If you don't have a ticket, remember to say your there to see Lost Legacy.
Welcome Frank to the Family."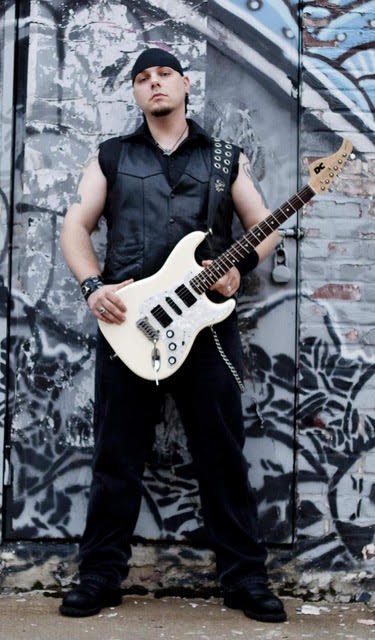 FFO: Iced Earth, Helloween, Iron Maiden
Location: Bronx, New York
Label: Pure Steel Records
Short Bio: Lost Legacy was founded in 1998 in the Bronx New York. A Power Metal band that is known for playing melodic music with an attitude. Combining lyrical stories that are based on real life situations with positive and uplifting messages. David Franco brings strong vocals and fronts the band with an energy that is contagious. Lost Legacy brings an assault of aggressive guitar and melodic riffs.
Check them out on YouTube!
Check out these reviews!
Check them out on Spotify and add them to your playlists!
Also available on iTunes!
Follow the band at these links:
https://www.lostlegacyny.com/
https://www.facebook.com/LostLegacyNY/
https://www.instagram.com/lost_legacy_ny/
https://open.spotify.com/album/0RNomFoFh57rlDVpcfEfp8
https://music.apple.com/us/album/in-the-name-of-freedom/1499526237