Madison (WI) - Midwest Death Machine
CASKET ROBBERY
will unleash their highly-anticipated second full-length album,
Rituals of Death
, on November 11 via Blood Blast Distribution.
The album's first single, "Worm Food," will hit streaming platforms on September 22. Pre-save the song on Spotify now at
casketrobbery.com/music
CASKET ROBBERY will hit the road next month with theatrical metal band SUMMONER'S CIRCLE for the Blood & Blasphemy US Tour. The tour kicks off October 8 at the Tennessee Metal Devastation Music Fest. North Carolina's WoR will appear on select tour dates.
Blood & Blasphemy Tour dates:
October 10 - Haltom City, TX @ Haltom Theater w/ WoR
October 12 - San Antonio, TX @ Fitzgerald's w/WoR
October 13 - Houston, TX @ Acadia Bar & Grill w/ WoR
October 14 - New Orleans, LA @ Gasa Gasa
October 15 - Fort Walton Beach, FL @ Downtown Music Hall
October 16 - Tampa, FL @ Brass Mug
October 17 - Jacksonville, FL @ Jack Rabbits
October 19 - Charlotte, NC @ The Milestone Club
October 20 - Turtle Creek, PA @ Sub Alpine Society
October 21 - Akron, OH @ The Vortex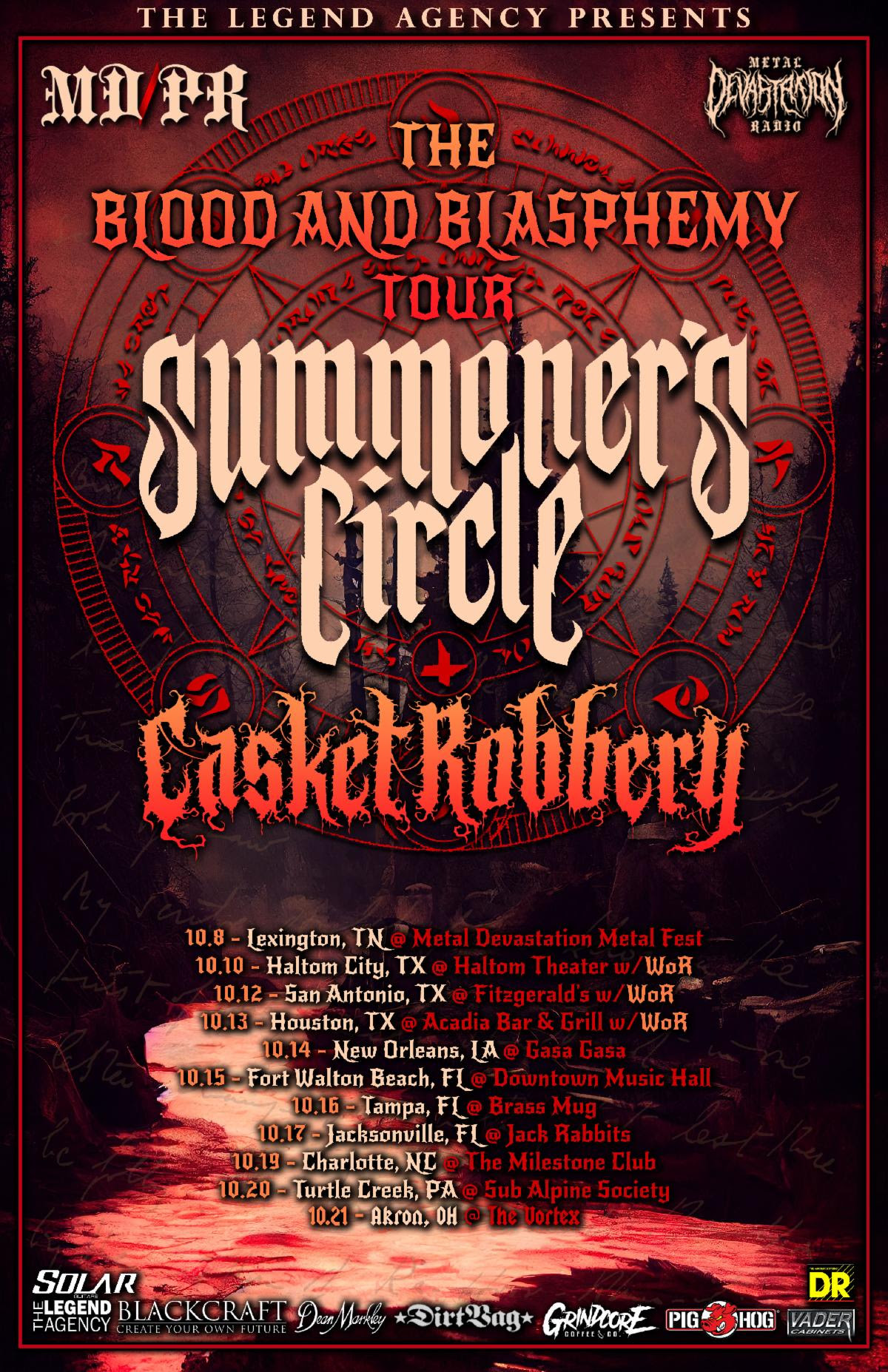 Emerging from the darkest and most desolate areas of the Midwest, CASKET ROBBERY creates its own signature style of death metal by infusing horror and occult themes. Their trademark huge riffs and unstoppable grooves create the unrelenting, brutally catchy, and eerie sound that only CASKET ROBBERY is known for. Death metal with a wink.
CASKET ROBBERY's intense, high-energy shows have quickly surfaced a die-hard following. They continue to show a relentless work ethic and dedication to their fanbase. After the release of their debut album CASKET ROBBERY has toured the United States continually, hitting large festivals like Full Terror Assault and Milwaukee Summerfest. CASKET ROBBERY has shared the stage with Cannibal Corpse, Jungle Rot, Psycroptic, Immolation, and more.
Your unrelenting nightmare has just begun.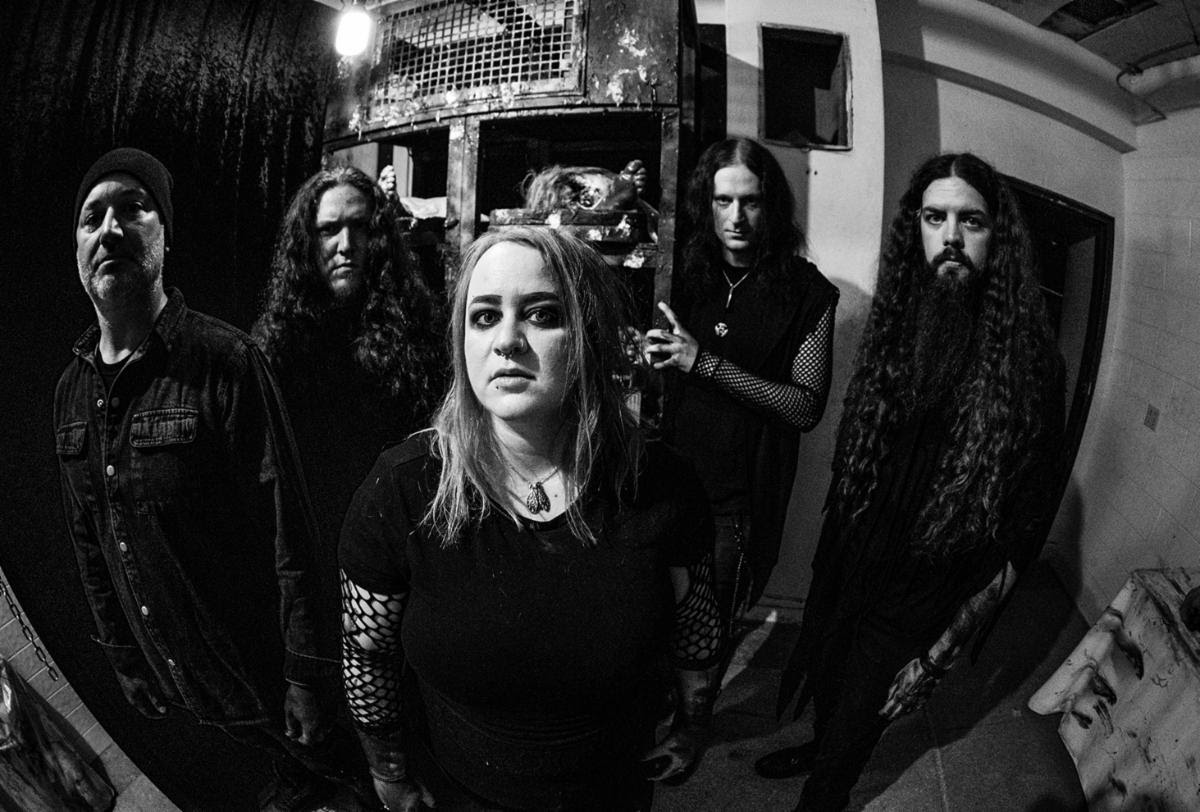 Casket Robbery is:
Megan Orvold-Scheider - Vocals
Cory Scheider - Guitars
Troy Powell - Guitars
Bryan Bykowski - Bass
Erik Schultek - Drums
Sponsors:
Dean Markley Strings, Vader Cabinets, Pig Hog Cables, Dirtbag Clothing, Gravewitch Goods, Grindcore Coffee, Blackcraft Clothing
casketrobbery.com/linktree
www.bloodblast.com