In the Kingdom of Nightmares - Night Terrors - Reviewed By Metal Temple ! Check it out here at this link: http://www.metal-temple.com/site/catalogues/entry/reviews/cd_3/i_2/in-the-kingdom-of.htm
New England metalcore makes a big bang with the release of IN THE KINGDOM OF NIGHTMARE's latest EP "Night Terrors." It's classic metalcore that sometimes gets even heavier than expected. This EP jumpstarts with "Relentless" offering up a classic metalcore sound that immediately made me think of KILLSWITCH ENGAGE with its mix of clean vocals and screams. It's clear they're very influenced by many of the metalcore greats. My favorite part of this song is how the word "relentless" is sung in a drawn out manner placing extra emphasis on it. "Unbeliever" is a pretty similar song, almost as if the band is following some kind of strict metalcore formula without adding much of their own style. The breakdowns in both songs are fairly basic, but the one in "Unbeliever" feels a little heavier.
I finally felt like the band revealed more of their own sound when "Haunted" played. It felt like they went in a bit of a heavier direction, as well, both in terms of the music and the vocals. I still feel like in terms of lyrics the song was fairly basic and not super catchy, but I liked the heavier direction they were headed in at this point. While I thought the clean vocals were OK, I definitely appreciated the use of the deeper screams that came along in this song. The catchiest, and my favorite, song on the EP to me is without a doubt "King of the Rats." I really loved the speed and intensity of it. In this one they reminded me a little more of AFTER THE BURIAL or PARKWAY DRIVE. In this song's breakdown vocalist TJ Washburn even goes into a little deathcore mode, which was pretty gnarly.
Their final song on the EP "3 Evils" goes back to the kind of style they used in the first two songs, but kept it a little heavier. And the chorus is pretty sick with catchy lyrics anyone could sing along to at a show. I for sure enjoyed this EP more the longer it played. I would have liked something with more songs in the style of "King of the Rats," but it's not my band. - Metal Temple
Release Date: 5/20/22
FFO: Killswitch Engage, The Ghost Inside, I Killed The Prom Queen
Location: Harmony, Maine
Short Bio: Traditional Metalcore with a twist: Maine's In The Kingdom Of Nightmares wears their New England Metal roots proudly on their sleeve. Their sound, heavy, fast, and groove based. They often draw comparison to some of their inspirations like: Killswitch Engage, The Agony Scene, Unearth, and The Ghost Inside. Formed in 2008 the band disbanded in 2011 & Reformed in 2019. Night Terrors was recorded, produced and mastered by producer Evan Sammons.
Check out this video!
Support the band on Bandcamp!
In The Kingdom Of Nightmares is:
TJ Washburn - Vocals
Gary Porter - drums
Chris Manos - Guitar
Luke Cormier - Guitar
Jay Knight - Bass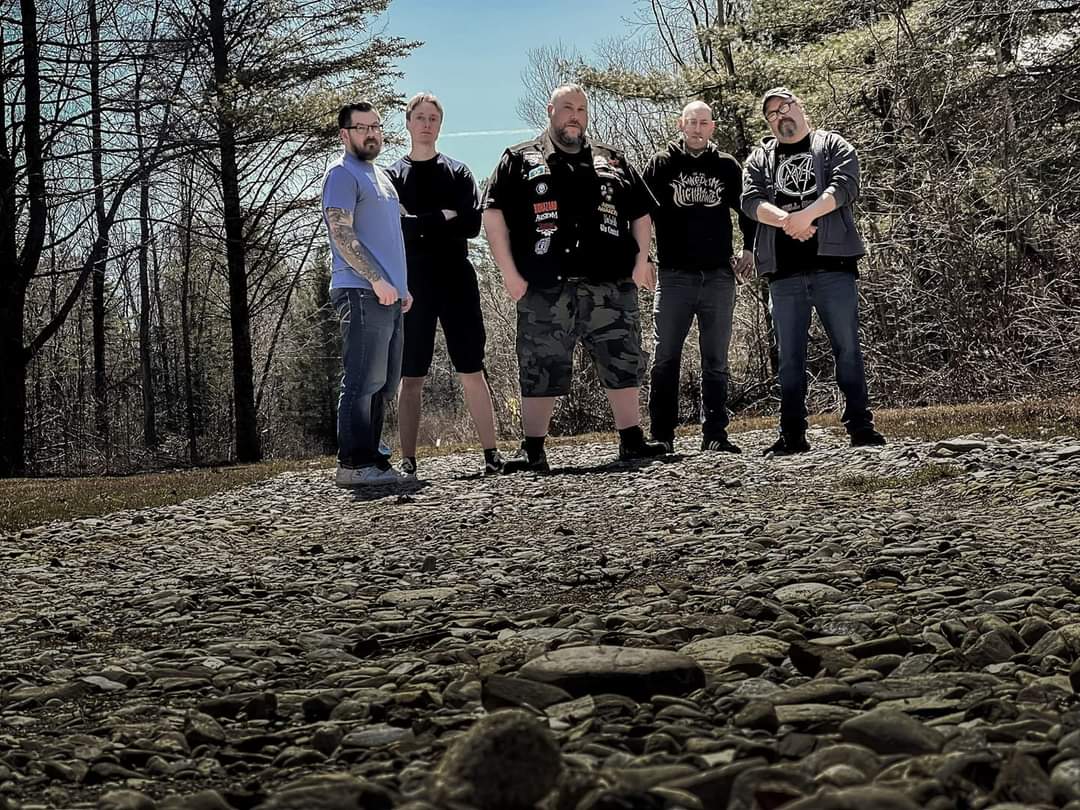 Follow the band at these links:
https://twitter.com/officialITKON
https://www.facebook.com/itkon/
https://www.instagram.com/inthekingdomofnightmares/
https://inthekingdomofnightmares.bandcamp.com/
https://open.spotify.com/artist/4XxcBUHcWnUHkmPs9yUKxi
https://m.youtube.com/playlist?list=PLC0527695B313C3FC
https://music.apple.com/us/artist/in-the-kingdom-of-nightmares/396253555