Splintered Throne (Feat. Lisa Mann From White Crone) - The Greater Good Of Man - Reviewed By Hard Rock Info!
Splintered Throne (Feat. Lisa Mann From White Crone) - The Greater Good Of Man - Reviewed By Hard Rock Info ! Check it out here at this link: http://www.hardrockinfo.com/reviews/2022/august.html#splintered-greater
Here we have a female fronted band that is not playing symphonic or melodic metal. No, SPLINTERED THRONE play traditional heavy metal instead. And this Portland, Oregon-based band have actually been around for over a decade already. But when their original vocalist, Brian Garrison, left in 2019, Lisa Mann (WHITE CRONE) stepped in and took over the microphone. Obviously a very good choice as far as I can hear.
Now it's not just pure heavy metal here, but also some power metal, melodic hard rock and Bay Area thrash, as well as power ballads. Simply a burning hot album full of good songs.
Why this band is not signed yet is a mystery to me. But with such a great album as this, it should not take long before they get signed. - Hard Rock Info
Release Date: Aug 19, 2022
FFO: Judas Priest, Kobra & The Lotus, Dio
Location: Portland, Oregon
Traditional Heavy Metal Band Splintered Throne 's high energy performances have captivated audiences on the US West Coast for over a decade. When original vocalist Brian Garrison left in 2019, Lisa Mann ( White Crone ) stepped forward to transform the band into a female fronted juggernaut.  Bassist Brian Bailey is the longest running member of the band, followed by guitarist/songwriter Jason Moser and drummer Kris Holboke, and blistering new guitarist Matt Dorado ( Earth To Ashes ). The band has supported some of the very best including Primal Fear, Metal Church, P.O.D. Lita Ford, Armored Saint, Tony MacAlpine, Gary Hoey, Points North, Sanctuary , and many more.
Their new album, " The Greater Good of Man " (releasing Aug 19th) marks the post-pandemic return of this Pacific Northwest Metal favorite. Eight melodic and burning songs were hammered out over the course of the pandemic, as well as a re-recorded version of their Bic-flicking power ballad "Immortal," written in memory of Lemmy Kilmister . Packed with memorable melodies, heavy riffage, and high-energy performances, this album reflects myriad influences ranging from Power Metal, Melodic Hard Rock , and Bay Area Thrash . This is an album for headbangers and horn raisers!
Check them out on YouTube!
Support the band on Bandcamp!
Follow them on Spotify!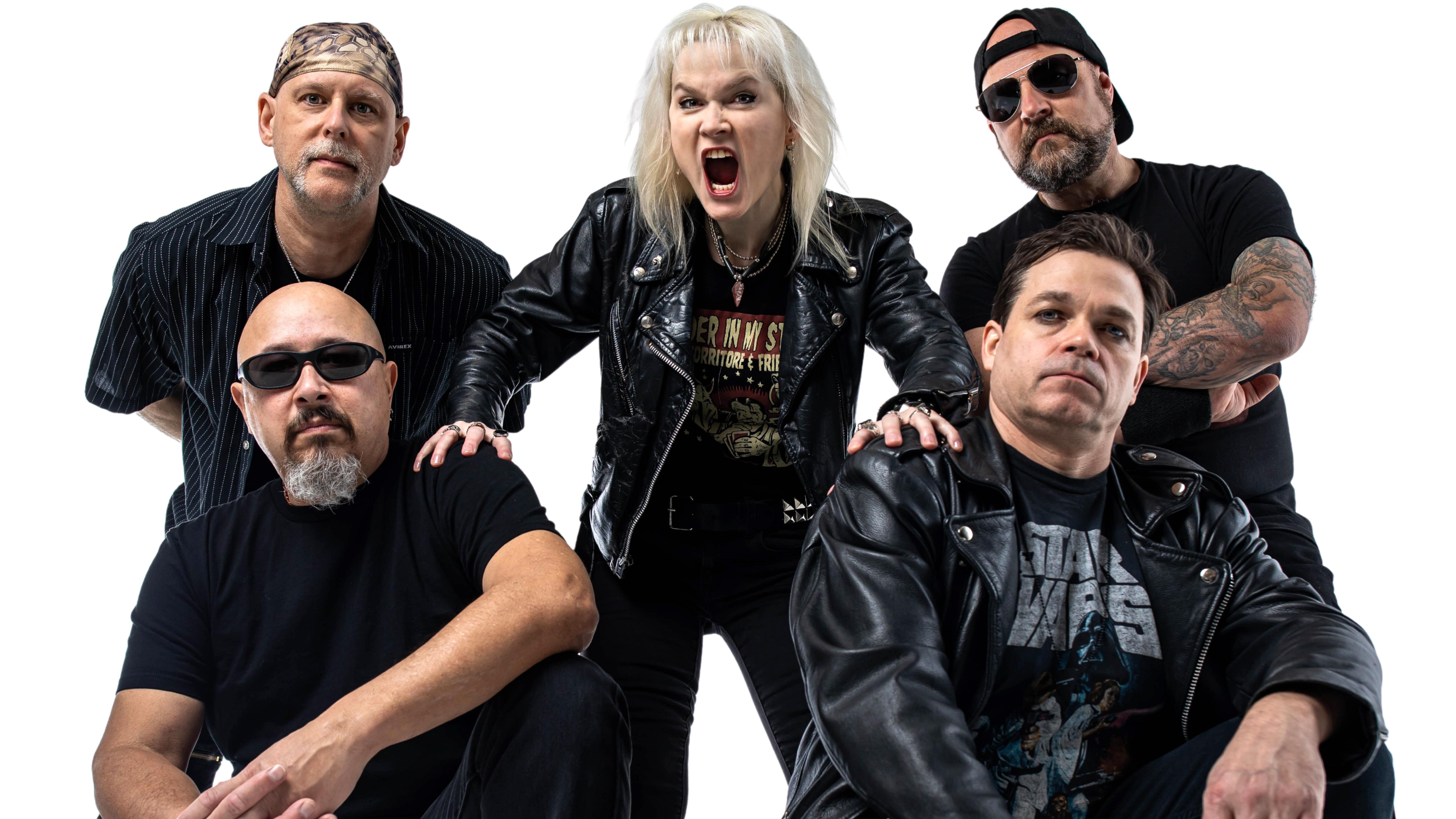 Follow the band at these links:
https://splinteredthrone.bandcamp.com/
https://open.spotify.com/artist/1eQEPNgQBTeRgsHMwxyQAa
https://music.apple.com/us/artist/splintered-throne/449059354
https://music.amazon.com/artists/B005BW0PNE/splintered-throne
https://app.napster.com/artist/splintered-throne