Splintered Throne (Feat. Lisa Mann From White Crone) - The Greater Good Of Man - Reviewed By The Headbanging Moose!
Splintered Throne (Feat. Lisa Mann From White Crone) - The Greater Good Of Man - Reviewed By The Headbanging Moose ! Check it out here at this link: https://theheadbangingmoose.com/2022/07/20/album-review-splintered-throne-the-greater-good-of-man-2022/
Having already captivated audiences on the West Coast for over a decade with their high energy performances, Portland, Oregon-based Heavy Metal powerhouse Splintered Throne is beginning the next chapter in their solid career by unleashing upon us their new album The Greater Good of Man, delivering bluesy influences with dynamic bass, groove rhythms and soaring vocals just the way we like it in metal music. Produced by Kevin Hahn and Splintered Throne, recorded at Primal Studio and Opal Studio, mixed and mastered by Kevin Hahn at Opal Studio, and with graphic design by Jen Taylor of VividPix & Design, The Greater Good of Man showcases all the talent and passion for heavy music by frontwoman Lisa Mann, guitarists Matt Dorado and Jason "JMo" Moser, bassist Brian Bailey and drummer Kris Holboke, resulting in a dynamic collection of energy, emotion and storytelling. "I still pinch myself that I'm even in this band – and now we've written and recorded a kick ass album? It's as good a feeling as sex and chocolate," commented Lisa about the album.
The slashing guitars by Matt and Jason will invite you to raise your horns in the name of metal in The Reaper is Calling, being quickly joined by the hammering drums by Kris and the soaring vocals by Lisa in a pure, unfiltered 80's Heavy Metal feast for our total delight. Then drinking from the same fountain as some of our metal heroes the likes of Iron Maiden, Judas Priest, Saxon and Accept, Lisa continues to lead her henchmen in The Crossing, with Kris showing no mercy for his drums supported by the rumbling bass by Brian; followed by Morning Star Rising, a beautiful power ballad by the band where Lisa steals the spotlight with her passionate vocal performance, flowing powerfully to the pounding beast by Kris and the striking solos by Matt and Jason. And putting the pedal to the metal it's time for the title-track The Greater Good of Man, where all band members are on absolute fire spearheaded by Lisa's fiery vocals while we're also treated to some thrilling, ass-kicking solos.
If you're a fan of Warlock you'll have a blast with the epic tune Let it Rain, again showcasing an amazing job done by the band's guitar duo with their piercing riffs and solos, not to mention its galloping pace is perfect for banging your head together with the band. Inspired by those struggling with addiction and to those who made it into recovery, Underdogs is another touching ballad by the quintet where its backing vocals provide Lisa with all she needs to shine on vocals; whereas let's all slam into the circle pit to the sound of Night of the Heathens, a song tailored for heading into the battlefield armed with ass-kicking Heavy Metal, with Brian and Kris bringing the heavy artillery to the music while the guitar solos by Matt and Jason will pierce your ears in great fashion. The second to last blast of awesomeness by Splintered Throne, titled Time Stands Still, brings forward their more Hard Rock vein, with Lisa once again showcasing all her vocal range and talent accompanied by the solid instrumental form her bandmates, and last but not least the band offers us the re-recording of their 2017 ballad Immortal 2020, already released in 2020 as you can see, this time with Lisa on vocals of course plus a few adjustments to the overall result, resulting in a great "bonus track" for us fans.
As aforementioned, Splintered Throne have just started a new era in their career with The Greater Good of Man, and in order to show them your utmost support you can start following the band on Facebook and on Instagram for news, tour dates and other cool stuff about them, stream more of their awesome music on Spotify and on YouTube, and obviously grab your copy of The Greater Good of Man from their own BandCamp page, from Apple Music or from Amazon sooner than you can say "splintered throne". Heavy Metal made in Portland, Oregon has never been as fantastic as now thanks to the amazing job done by Splintered Throne in their newborn opus, and I can't wait for more of their stunning music in the near future to raise my fists in the air and have a beer with the band while my heart is filled with pure metal and joy. - The Headbanging Moose
Release Date: Aug 19, 2022
FFO: Judas Priest, Kobra & The Lotus, Dio
Location: Portland, Oregon
Traditional Heavy Metal Band Splintered Throne 's high energy performances have captivated audiences on the US West Coast for over a decade. When original vocalist Brian Garrison left in 2019, Lisa Mann ( White Crone ) stepped forward to transform the band into a female fronted juggernaut.  Bassist Brian Bailey is the longest running member of the band, followed by guitarist/songwriter Jason Moser and drummer Kris Holboke, and blistering new guitarist Matt Dorado ( Earth To Ashes ). The band has supported some of the very best including Primal Fear, Metal Church, P.O.D. Lita Ford, Armored Saint, Tony MacAlpine, Gary Hoey, Points North, Sanctuary , and many more.
Their new album, " The Greater Good of Man " (releasing Aug 19th) marks the post-pandemic return of this Pacific Northwest Metal favorite. Eight melodic and burning songs were hammered out over the course of the pandemic, as well as a re-recorded version of their Bic-flicking power ballad "Immortal," written in memory of Lemmy Kilmister . Packed with memorable melodies, heavy riffage, and high-energy performances, this album reflects myriad influences ranging from Power Metal, Melodic Hard Rock , and Bay Area Thrash . This is an album for headbangers and horn raisers!
Check them out on YouTube!
Support the band on Bandcamp!
Follow them on Spotify!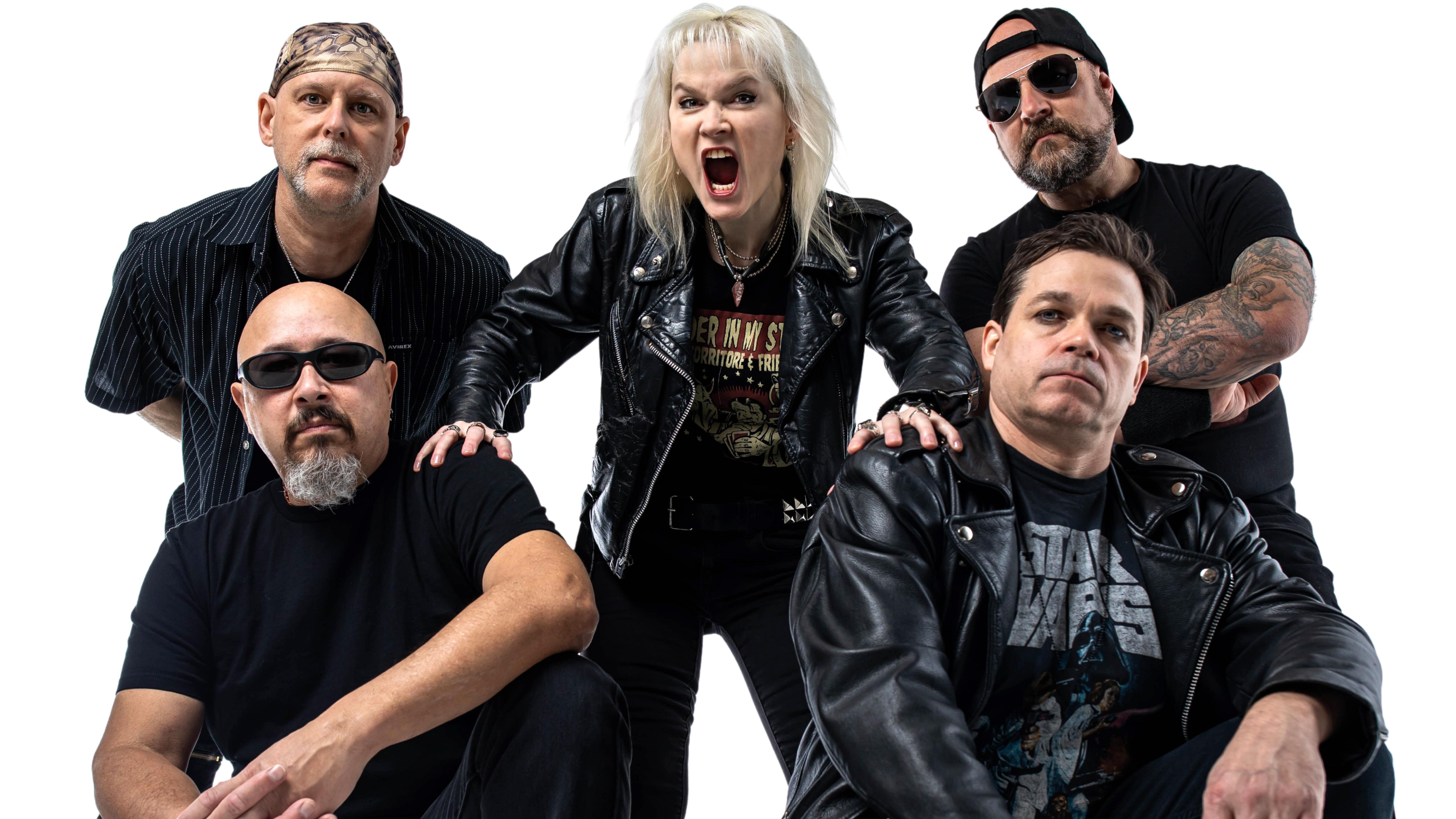 Follow the band at these links:
https://splinteredthrone.bandcamp.com/
https://open.spotify.com/artist/1eQEPNgQBTeRgsHMwxyQAa
https://music.apple.com/us/artist/splintered-throne/449059354
https://music.amazon.com/artists/B005BW0PNE/splintered-throne
https://app.napster.com/artist/splintered-throne