VIRGIN IDOL (UK/USA) - VIRGIN IDOL - Reviewed by odymetal ! Check it out here at this link: https://odymetal.blogspot.com/2022/07/virgin-idol-virgin-idol.html
VIRGIN IDOL is an American band created during the summer of 2020 in the middle of the Covid pandemic by guitarist Scott Michaels and singer J.R. Preston whose register will be strongly close to that of King Diamond whether in a sparse low interpretation or mainly in the high perched with some connotations a la Rob Halford and UDO. The line-up will be completed with the arrival in October 2020 of English drummer Chris Reed.
Let's move on to this first eponymous album that displays less than 31 minutes. It is a little light knowing that it contains an intro, with a robotic voice on a windy atmosphere, a conclusion that sounds the end of the mass in a borderline monastic atmosphere and an instrumental "Junji" where only the guitar will express itself with virtuosity.
Regarding the other titles we dive into a traditional Heavy of the 80s in a moderate tempo, influenced by JUDAS PRIEST and strongly by KING DIAMOND / MERCYFUL FATE, equipped with its Dark side that we will find on the titles "Don't Touch The Flame", "Satan's Will" and "Do It Again" which will be on a more dynamic rhythm.
On the second part, the titles, with a more sustained tempo, "Demon Night", "Heartshaker" and "Russian Roulette" with a riff reminiscent of PEGAZUS, will be more Heavy and here we reverse the importance of influences by leaving a greater place to JUDAS PRIEST.
An album that will please without hesitation the fans of the Heavy of the 80s as well as the fans of the bands mentioned but which does not have the strength of these to mark the most demanding Metal fans, even if the result is of good quality. - odymetal
Release Date: May 10th, 2022
FFO: King Diamond, Metal Church, Judas Priest
Location: Veedersburg, Indiana & Nottingham, UK
"Virgin Idol was started in summer of 2020 in the midst of the Covid-19 pandemic by guitarist Scott Michaels and vocalist JR Preston. JR and Scott met while performing as session members for US black metal legends, Lord of Depression. JR is known for his black metal bands Blood Cult, Tjolgtjar, and Xexyz. Scott is known for his past accomplishments with black metal band Forest of Witchery featuring drummer Kevin Talley (dying fetus/suffocation/Napalm death) on 2017 release. In October of 2020, Scott and JR attracted the attention of drummer Chris Reed from UK punk/glam outfit, New Generation Superstars - known for their outrageous stage shows and performances, while receiving shoutouts from Kerrang Magazine and Bruce Dickinson from his BBC radio show, touring with legends like Saxon, twisted sister, LA Guns, Vain, etc. Virgin Idol was started out of a love and passion for traditional heavy metal, 80s metal, and thrash metal. In October of 2021, Virgin Idol finalized their debut album with mastering completion taking place in February." 
Check out this video!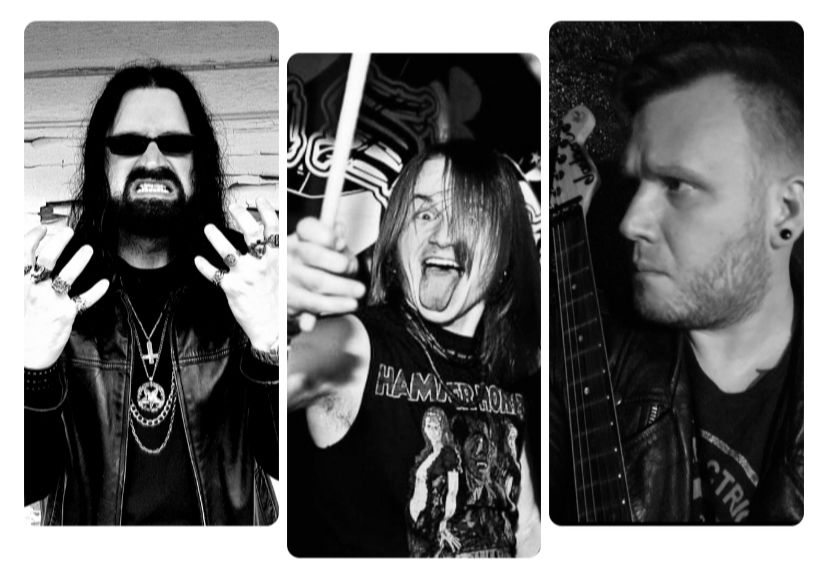 Follow the band at these links:
https://www.facebook.com/VirginIdol
https://www.youtube.com/channel/UCrCcDJeTCKlTOFnofojC5uA