Demonztrator - Sinister Forces Of Hatred - Reviewed By Rock Hard ! Check it out here at this link: https://www.rockhard.de/
Release Date: November 1st, 2021
FFO: Kreator, Exodus, Death Angel, Testament
Streaming at this link: https://distrokid.com/hyperfollow/demonztrator/sinister-forces-of-hatred
Ossuary records is proud to announce the signing of Finnish thrash metal band Demonztrator to the label. The band was formed in 2016 and has since released one album "Forgotten Acts of Aggression" (2017), which is a homage to the Finnish metal scene comprising of classic songs written by numerous overlooked underground bands, and the EP "Myriad Ways of Dying" (2019), being the band's first venture into their very own material. 
The band features lead singer Jari Hurskainen known from Gandalf and The Scourger, guitarist Timo Ahlström of Freedomination and Barren Earth fame. The other guitar is punished by Jörgen Reinholm known from the legendary Finnish underground speed metal band Defection. Bass duties are taken care of by Jukkis Lappalainen (Against It All). Seppo Tarvainen (Daniel Lioneye, The Scourger) adds the tight beats and thunder on the drums.
Ossuary records will release the new full length studio album "Sinister Forces Of Hatred" on the 1st of November 2021. It features ten hard hitting thrash metal songs that will surely attract the attention of fans that are into bands like Kreator, Testament, Death Angel and the like. The album will be available on Compact Disc and digital platforms. The recording sessions were finished in early 2021 and all recording work was done at East Sound Studios, Helsinki, Finland with Splendid Laine acting as a producer together with the band.
Check out this video!
"Sinister Forces Of Hatred" track listing:
Murderlust
Proclamation
Acid Remains
The Collapse
Into The Mouth Of Madness
Intermission: Deus Volt
Crossing The Rubicon
Scavenger Of War
Nail Them All
Embryonic Evil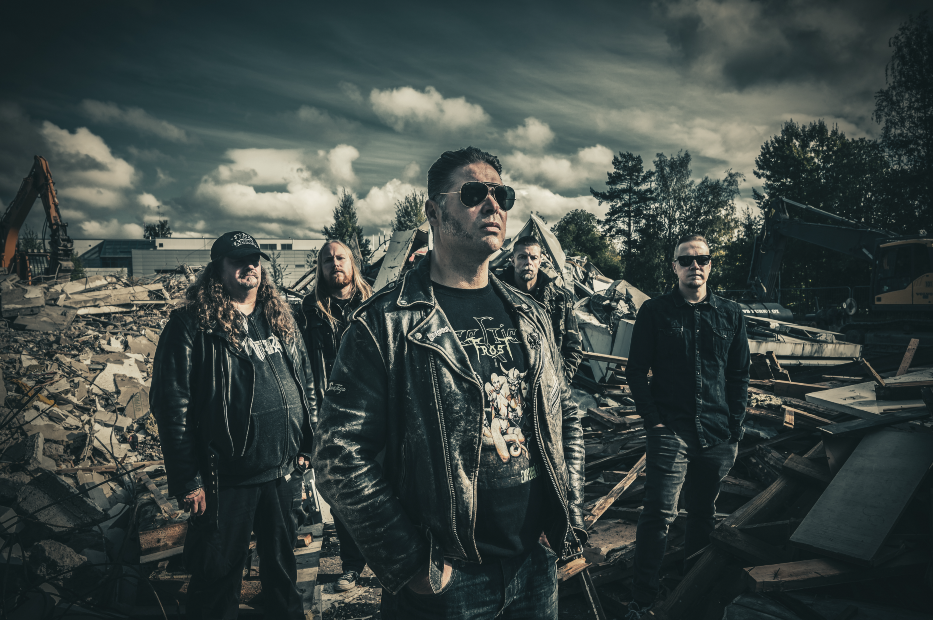 Demonztrator is:
Jari Hurskainen - Vocals
Timo Ahlström - Guitar
Jörgen Reinholm - Guitar
Jukkis Lappalainen - Bass
Seppo Tarvainen – Drums
Follow the band at these links:
https://www.facebook.com/demonztrator/
https://www.facebook.com/ossuaryrecords
https://ossuaryrecords.bandcamp.com/
https://ossuaryrecords.com/en/
https://www.youtube.com/channel/UCbPBOCLP35ffAyxRqsGNyew
https://www.youtube.com/channel/UC82nHoBd6darZkHgAATi5aw