Release Date: June 30, 2022
FFO: Lamb of God, God Forbid, In Flames
Location: Hamilton, Ontario (Canada)
Aquila is a Canadian metalcore band from Hamilton Ontario.  The root of their sound is from the early 2000s metal scene.
They started in 2006 with Matt McGuire (drums) and Anthony Rimac (guitarist) in Windsor Ontario. In 2009, Aquila entered the studio with a Chase Bryant (current bassist for Warbringer), Matt Shelson (guitarist) and Mark Arruda (vocalist) and began working on their debut album, Imperium, with Glenn Fricker in Windsor, Ontario. Throughout 2009 to 2013, they toured for their album across Canada, including a lengthy east and west coast tour, and multiple weekly shows in Ontario.  Sharing the stage with the likes of Crytopsy, The Agonist, Misery Index, Threat Signal and many more, Aquila with their aggressive stage attitude can sure entertain and work the crowd. 
  In 2020, Aquila released 2 Eps, Valle Mortalitatis and Jewel of the Empire's Crown.  The 7 songs were recorded back in 2013 with Glenn Fricker but were never released at that time. 
  Now with new guitarist Tony Medina and bassist Colin Wakil, Aquila worked hard to release a new Ep called The Great Fire.  The 4 songs were written, recorded, mixed and mastered by Aquila.  A video for the title track, The Great Fire, was recorded by the band as well.
"We started writing for this Ep in 2020.  The pandemic made it very difficult to get together. We also had to find a new guitarist. Once Tony joined the band, he quickly learned the songs and started helping us record and mix ourselves. No pressure, just us in our element. I think the growth and maturity in our sound on this Ep. is obvious. This Ep is us, brutal and in your face."
-Mark Arruda
Check out this video!
Support them on Bandcamp!
Follow them on Spotify!
Also available on Apple!
https://music.apple.com/us/artist/aquila/1569820080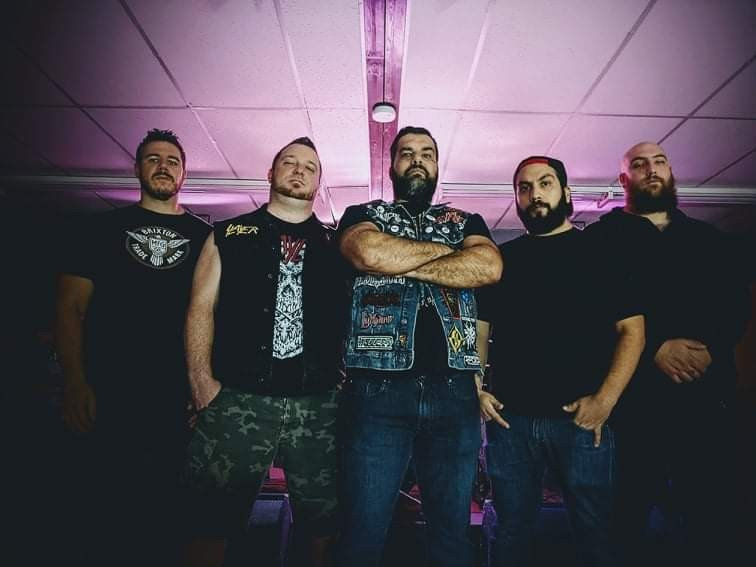 Follow the band at these links:
https://www.facebook.com/AquilaMetal
https://www.instagram.com/aquila_metal/
https://open.spotify.com/artist/7slFxjx3YbJ6U2Z9e4QFb2
https://aquilametal.bandcamp.com/
https://music.apple.com/us/artist/aquila/1569820080