When rain spoils your plans for a walk in the forest or park, this is not a reason to be upset. There are many exciting things to do at home with loved ones or alone. Here, we will share the ideas on how interesting it is to spend a home weekend, even though you have had different plans.
Idea 1 - Favorite games and streams
Being always pressed for time, people are refusing simple things that make them relaxed. These can be the computer or casino games, watching videos or movies. Stop looking for only useful and beneficial activities, sometimes watching broadcasts of the biggest streamers can improve your mood considerably. So, do not refuse to watch them.
Idea 2 - Board games
Board games can entertain a company of two to ten people for several hours. Games for associations, deduction, erudition, strategies, role-playing - the choice of board games is really huge. You can pick up a game for a quiet family evening or a noisy party if you are planning guests. There are even online boards if you have none of them at home.
Idea 3 - Cooking party
Remember how, as a child, the whole family gathered in the kitchen to cook? It was a small celebration with an obligatory tasting of the meals that have been cooked at the end. It's great if you have such a tradition, and if not, then you should invent it. For example, you can invite friends over and have a Thai dinner. The only condition is that everyone will cook tom yum.
Idea 4 - Photo for the album
With the advent of smartphones with cameras, printed photography has lost its relevance. Everyone stores photos on their phone or in the cloud. Meanwhile, so many good, heartfelt, and important pictures are waiting to be printed and hung in frames on walls. Give them time: sort through the accumulated photos, print the best ones and put them in frames or in an album.
Idea 5 - Wish board
A wish board is not only a dream visualization tool but also an interior element. A cork board is ideal for the base, but any surface can be used: metal mesh, wood blank, framed textiles, or thick cardboard. Fill the board with inspirational photos, postcards, text stickers, and stickers. It's best to hang a finished board above your desk for daily inspiration and focus on what's important when you work.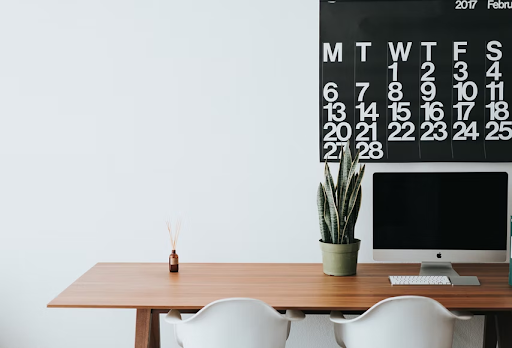 Idea 6 - DIY
Make something for the house with your own hands. For example, a stylish basket for storing towels. To do this, you just need a cardboard box of the right size, thick rope, and lining fabric. From the box, you need to cut off the upper part, wrap the box with the rope, fix it with glue, and decorate the basket from the inside with a pretty fabric. Look for inspiration on Pinterest - there are workshops and ideas of different difficulty levels.
We hope you will spend a nice weekend doing something from our list.