VIRGIN IDOL (UK/USA) - VIRGIN IDOL - Reviewed By Obliveon ! Check it out here at this link: https://obliveon.de/review/virgin-idol-virgin-idol/
The hitherto unknown trio called VIRGIN IDOL hits me with the present US import their debut player on the eavesdroppers.
This is not really too long, but let's leave that. Innovations are not the goal of VIRGIN IDOL, because the guys play traditional metal, which is reminiscent of straight Mercyful Fate or Ram due to the melody and also because of the vocal range of fronter J.R. Preston; there could be far worse role models.
Compositionally, they leave little to burn with tracks such as the mid tempo banger 'Don't Touch The Flame', which grooves neatly after a guitar solo, the driving, slightly anthemic mid tempo track 'Satan's Will', the driving, fast 'Do It Again' and the anthemic 'Russian Roulette' – no Accept Cover.
The goals are set high by the mentioned comparison bands, are not achieved in their entirety, but well-made heavy metal is still competently presented here, so that K.I.T. Gänger can discover a new band here, if not already done...
Ludwig Lücker awards 7.5 out of 10 points - Obliveon
Release Date: May 10th, 2022
FFO: King Diamond, Metal Church, Judas Priest
Location: Veedersburg, Indiana & Nottingham, UK
"Virgin Idol was started in summer of 2020 in the midst of the Covid-19 pandemic by guitarist Scott Michaels and vocalist JR Preston. JR and Scott met while performing as session members for US black metal legends, Lord of Depression. JR is known for his black metal bands Blood Cult, Tjolgtjar, and Xexyz. Scott is known for his past accomplishments with black metal band Forest of Witchery featuring drummer Kevin Talley (dying fetus/suffocation/Napalm death) on 2017 release. In October of 2020, Scott and JR attracted the attention of drummer Chris Reed from UK punk/glam outfit, New Generation Superstars - known for their outrageous stage shows and performances, while receiving shoutouts from Kerrang Magazine and Bruce Dickinson from his BBC radio show, touring with legends like Saxon, twisted sister, LA Guns, Vain, etc. Virgin Idol was started out of a love and passion for traditional heavy metal, 80s metal, and thrash metal. In October of 2021, Virgin Idol finalized their debut album with mastering completion taking place in February." 
Check out this video!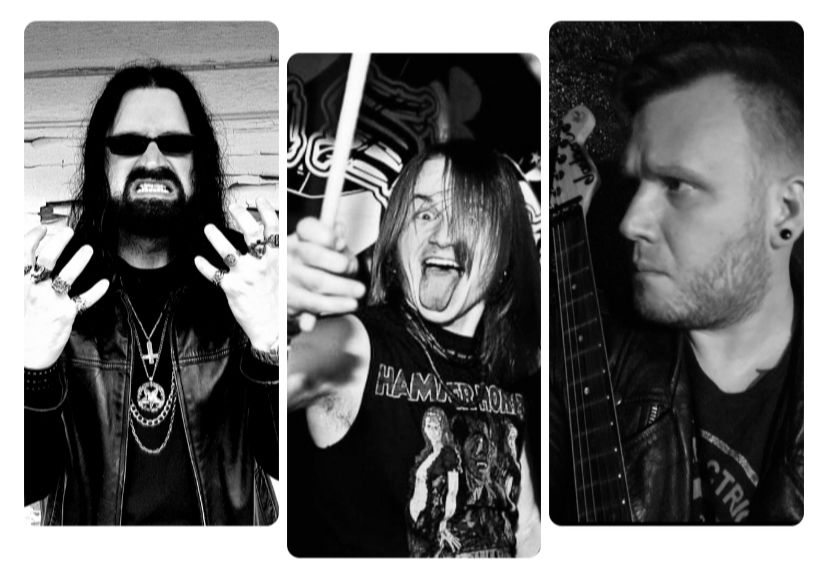 Follow the band at these links:
https://www.facebook.com/VirginIdol
https://www.youtube.com/channel/UCrCcDJeTCKlTOFnofojC5uA