Children Of The Void - Garden Of Bones (EP) -Reviewed By Heavyhardes ! Check it out here at this link: http://www.heavyhardes.de/review-10420.html
From Norway, more precisely from Bergen, this EP reaches me. Who exactly is behind Children Of The Void will not be revealed by the label. Just this much: the band consists of four members and is completed by two session guitarists. So far so good. So let's let the music speak for itself.
Anyone who immediately thinks of black metal in view of the Bergen region of origin is wrong. Basically just like the label, because Garden Of Bones is touted as melodic death metal in the style of Avatar or In Flames. Melodic Death yes, but I can't make out the two reference bands in the style of the guys.
Let's start with the opener "A Mirrored Dimension", which has been striped over quite an industrial dress and has thus become a rather gloomy entry. The song is based exclusively on spoken vocals, so it reminds me a lot of newer Samael. The following "We Light The Way" comes through the pits already faster and more driving, but seems quite tense due to the speed changes. Here the red thread is lost. The first real climax is reached with the title song. He deserves the predicate of melodic death metal: driving, beautiful alternating vocals between growls and clear vocals. However, if you take the song on the relevant video platforms, be warned: the song is not so representative of this EP. The final "Scream" (apart from the outro "The Next Chapter") is just as melodic, but has a little more of metalcore than death metal.
Garden Of Bones knows how to please in some respects, but it seems as if the band is not yet finally sure in which musical direction the journey should go. - Heavyhardes
Release Date: April 15th, 2022
FFO: Avatar, In Flames, Orbit Culture
Location: Bergen, Norway
Short Bio: Children Of The Void - NOR consists of 4 members +2 session guitarists, all from the metal scene of Bergen Norway. With inspirations from melodeath, thrash and black metal the guitars both swing and crush with their melodies and rhythms on a rock solid foundation of bass and drums while the vocals shred and tear telling of a dystopian universe a mirror to our own.
This ep is a small taste of what is to come from "Children Of The Void - NOR". In the following year, recording of the full length album will ensue and singles will continue to be released as regularly as possible.
Stream it here Garden of Bones - EP (sten.to)
Track list:
1 - A Mirrored Dimension
2 - We Light The Way
3 - Dreamcrusher
4 - Garden of Bones
5 - Scream
6 - The Next Chapter
Check out this video!
Check them out on Spotify and add them to your playlists!
Support the band on Bandcamp!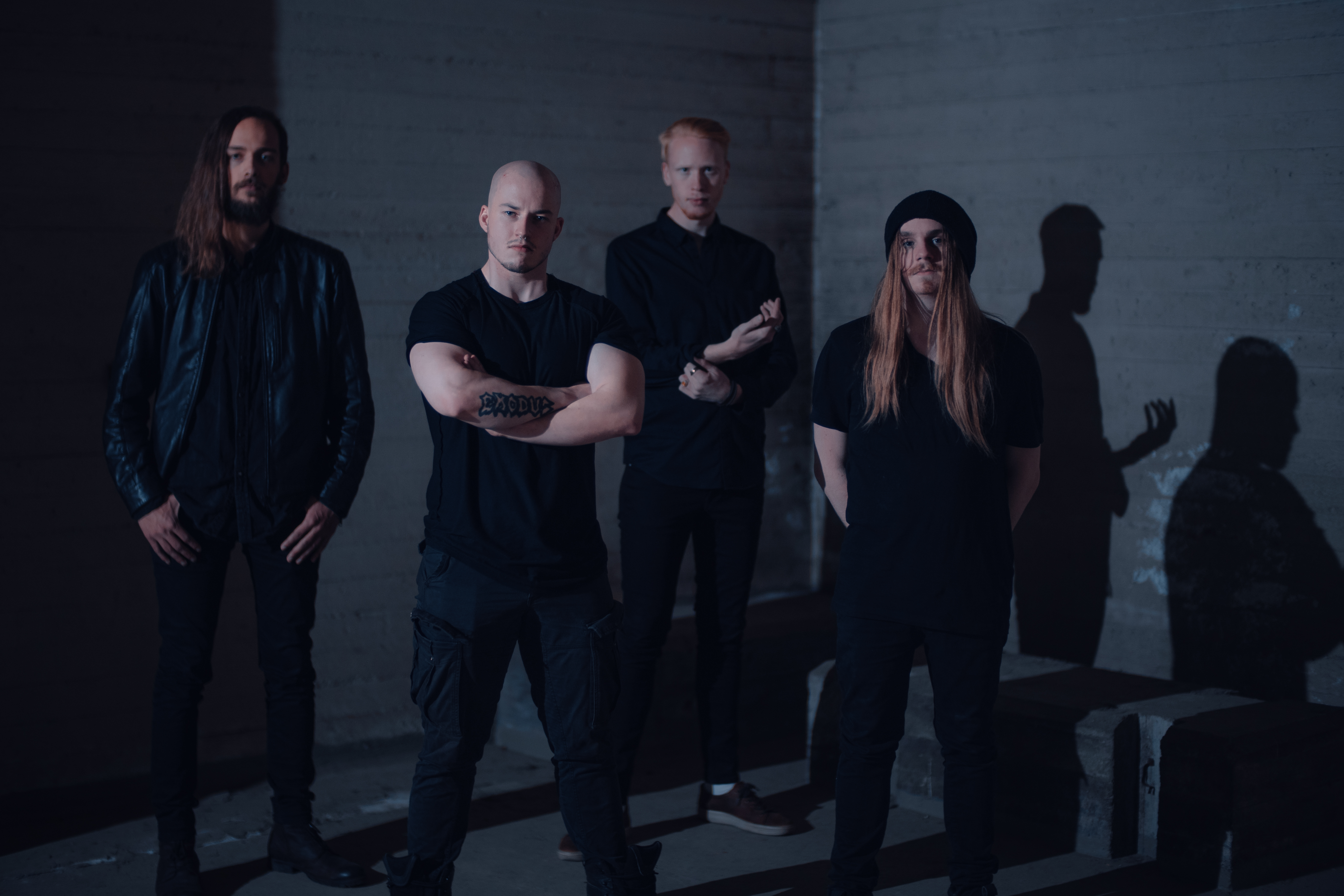 Follow the band at these links:
https://www.facebook.com/ChildrenOfTheVoidNor
https://www.instagram.com/childrenofthevoid_nor/
https://open.spotify.com/artist/5Ml5r35sj9Iso7wLIn0rmw
https://youtube.com/playlist?list=PL4WXPjNfQqQe5lPsHY3T7rx_3gjeUS8RT