Likheim - Alt Skal Svinne Hen... - Featured At Dequeruza !
Likheim - Alt Skal Svinne Hen... - Featured At Dequeruza ! Check it out here at this link: https://dequeruza.ar/alt-skal-svinne-hen-norwegian-black-metal/
Release Date: MAY 30th, 2022
FFO: Bathory, Immortal, Darkthrone, Nefarious
Location: Norway 
I will leave it all behind, the blood, the shame, the sin, the suffocating love and the scarring scorn. I will walk to the distant mountains and in their shadowed, snow shrouded passes all things will fade. From the jagged peaks I will gaze upon a new world of perfect, empty, stillness. In the dark tunnels below the ice, I will find sanctuary from the demanding light. I will lie down beneath the vast, star-dusted night sky and the cold will freeze my heart and stop my blood. I will be at peace in my Niflheim and everything I know shall disappear...
Alt Skal Svinne Hen..., all shall disappear, is the debut EP from Likheim and the very first release from Underground Kvlt Records, a new subsidiary of the infamous Odium Records – an auspicious start for both parties. Underground Kvlt was set up to unveil dark treasures from the underground, unheard magic from the subterranean depths and Likheim's shards of black ice are just such a hoard. Formed by vocalist Gretn, who remains the band's driving creative force, Likheim exists to unleash harsh, raw black metal upon the world, elemental storms of fierce, atmospheric Norwegian darkness. The roots of the songs that form Alt Skal Svinne Hen..., their aching solitude and frozen venom, gestated in the mind of Gretn for nearly two decades before, inspired by André Hrafn Bendigtsen, he called upon the assistance of Polish guitarist Umarlak (Eradication) and bassist Gamle Erik (Carpathian Forest, Svarttjern) to invoke his desolate dream songs into raging, uncontrollable life. From the glorious title track to the concluding tempest of 'Stormen', Alt Skal Svinne Hen... is an enthralling, mesmerizing evocation of the black metal spirit. Rife with cruel, unforgiving riffs yet painting visions of breathtaking grandeur and evoking powerful emotions, true Norwegian black metal will never die while Likheim remain, screaming in the heart of the blizzard.
Underground Kvlt Records will let loose the chilling storm of Alt Skal Svinne Hen... on May 30th and Likheim will descend upon the world like the wild hunt, reaping and reaving, a whirlwind of bitter blades. And before the wounds have healed, as the leaves start to fall, Likheim will return with a new label and a full-length album. There will be no respite now this demon has been freed.
Check out the new song!
Mini album contains 4 songs and will be released as Cd in May/ June. You can pre-order it at:
www.odiumrecords.bandcamp.com or www.odiumrex.com
Line-up:
Gretn – Vocals/Creative Dictator
Also featured on the EP:
Gamle Erik – Bass, Synths and Samples, additional Lead Guitars
Umarlak - Guitar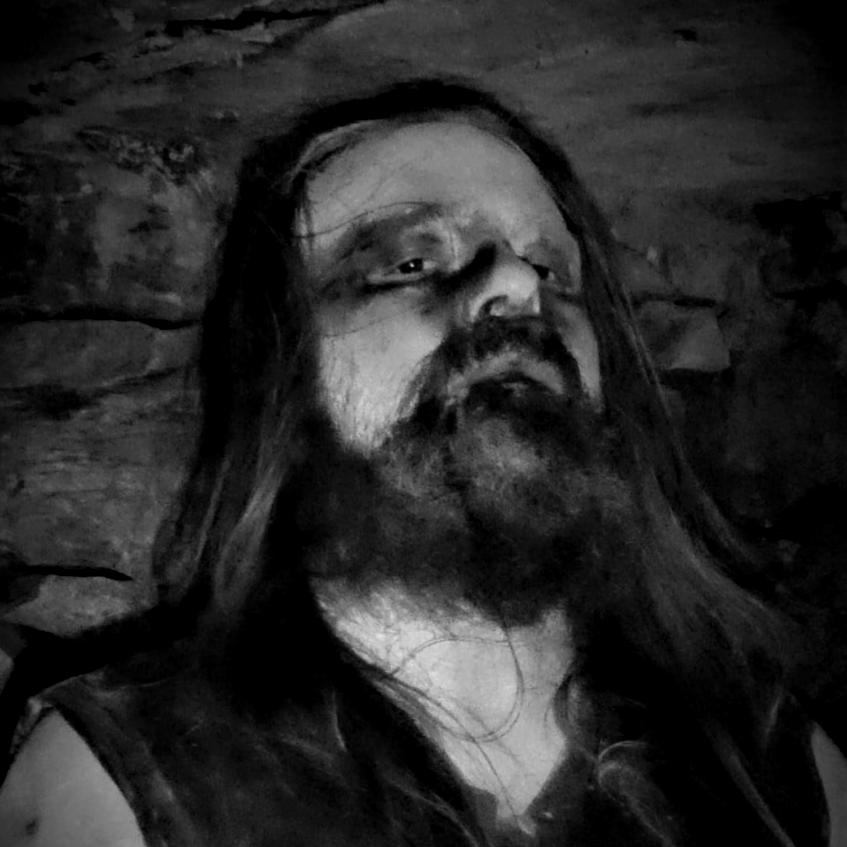 Follow the band and label at these links:
www.facebook.com/likheim
www.odiumrex.com
www.facebook.com/odiumrex
www.instagram.com/odiumrecords
www.odiumrecords.bandcamp.com
www.youtube.com/odiumrec