Ghosts Of Sunset - No Saints In The City - Reviewed By Metal Digest ! Check it out here at this link: https://metal-digest.com/2022/04/12/ghosts-of-sunset-no-saints-in-the-city/
Ghosts of Sunset are John Merchant and Todd Long, a Florida/Michigan duo who both have 30 years plus of making music with their roots in the 1980s hard rock scene as they bring the ghosts of Journey, REO Speedwagon and early Bon Jovi to life with their full-length studio album 'No Saints in the City'. Featuring help from the likes of Caesar and Gene and the Jezebels as well as renowned producer Adam Hamilton of Missing Persons/L.A. Guns fame who lends his hand to not only the production and mixing, but also to dabble on the keyboards.
'No Saints in the City' is an album for the lovers, losers and the self-made according to the band and you know what, it covers all of those aspects being it glorious, illustrious and impressive. From the opening 'Tonight', it has the guitars firing on all cylinders with its punk feel and conversely, each song has a flux and reflex with a different feel whether that be impulsive, specific classic and traditional ballads allow older fans of the genre to reminisce about bygone times. As an album, it is better to forego the modern 'shuffle' and to listen to 'No Saints in the City' in numerical order to get the full experience of the concept as you sit down, and relish 11 songs delivered in just over 40 minutes. Tracks such as 'No Saints In The City' show there are no saints, but there are angels and sinners who know how to rock whilst 'Bastards Of The Bowery' is a syncopated, steady toe tapper with coupled with sanguine and optimistic lyrics which give the whole thing a real bluesy feel. 

The music created here never manages to sound out of date or time and place. It may not be overly heavy, but it is rocky as Ghosts of Sunset deliver a first rate album. Metal Digest
Release Date: March 4th, 2022
FFO: Night Ranger, Enuff Znuff, Hanoi Rocks
Location: Florida / Michigan
After coming to our attention in 2020, GHOSTS OF SUNSET are really establishing themselves as a major player in the hard rock scene. The band have clocked up several hundred thousand streams and are set to release their new single "No Saints In The City" via Golden Robot Records. "No Saints In The City" is the follow up to their successful E.p "Headed West". This further confirms GHOST OF SUNSET's status as a breakout band in the hard rock scene. 
Check the band out on Spotify and add them to your playlists!
Also available on iTunes!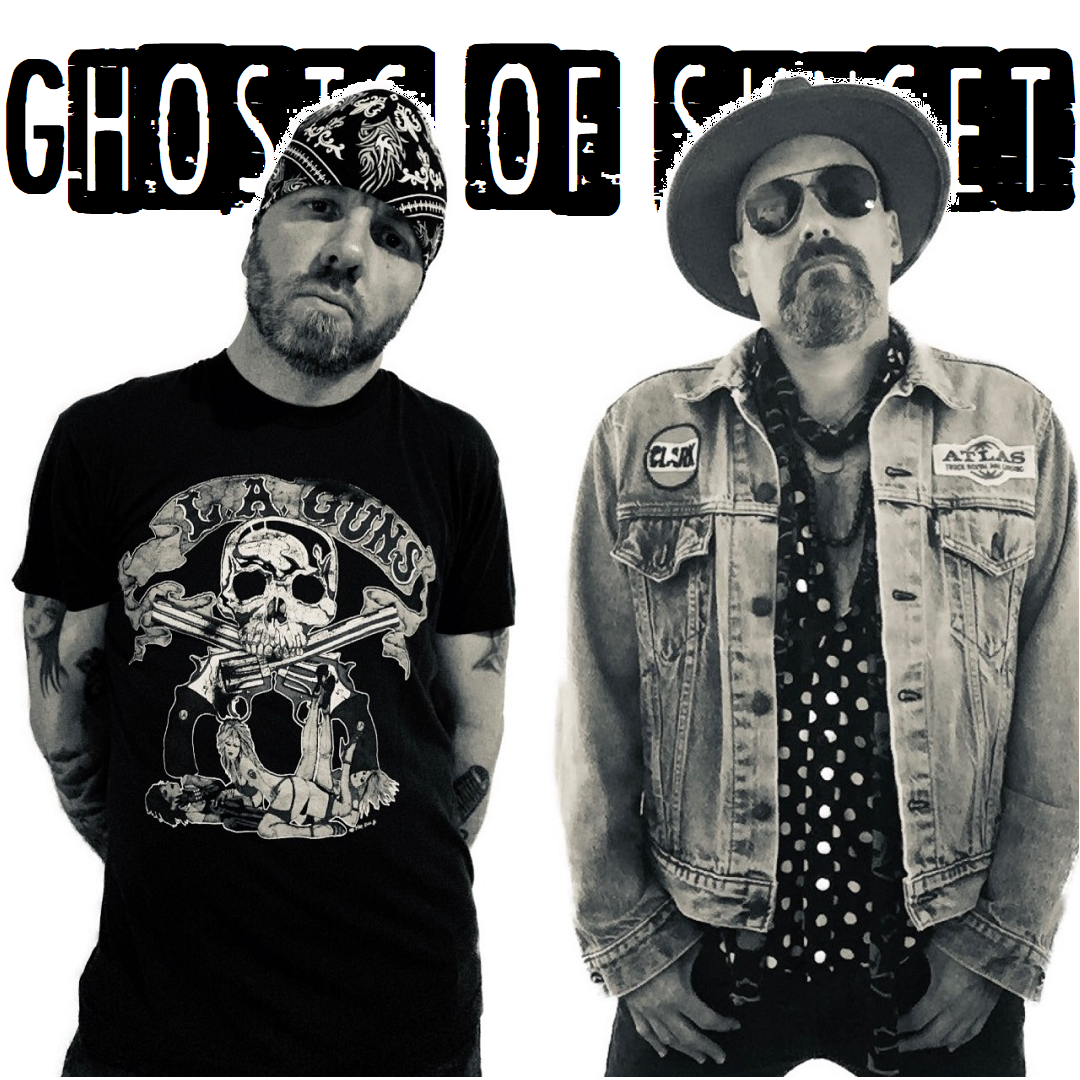 Follow the band at these links:
https://www.facebook.com/ghostsofsunset
https://twitter.com/ghostsofsunset
https://www.instagram.com/ghostsofsunset/
https://open.spotify.com/artist/6eu4xQweFKQFBxu4ac8N9O
https://music.apple.com/us/artist/ghosts-of-sunset/1522698741