Black metallers Black Pestilence release "Urban Hell Rhythmics" And Its F**king Awesome!
Hailing from Canada, black metallers Black Pestilence have released their fifth full length album "Urban Hell Rhythmics" on May 25th.
You can get to know their latest work here:
Formed in 2008 by bassist/vocalist Valax, Black Pestilence has been known for their unique sounding black metal by combining grimy punk rock with electronic noise. In 2009, Black Pestilence's first full-length album, "Vice" was independently released. "Vice" was originally released as a one-man solo project. Founding member, Valax later recruited live members in order to take the music to the live stage. Valax simply describes the music as "black metal built on punk and noise." The album scored favourable reviews on various metal websites such as The Metal Observer and Metal Storm.
Over the years, Black Pestilence has released five full-length albums, filmed four music videos, and performed all over Canada and a handful of European countries. They have also shared the stage with a number of notable bands including, Absu, Skeletonwitch, Toxic Holocaust, Wednesday 13, and The Black Dahlia Murder.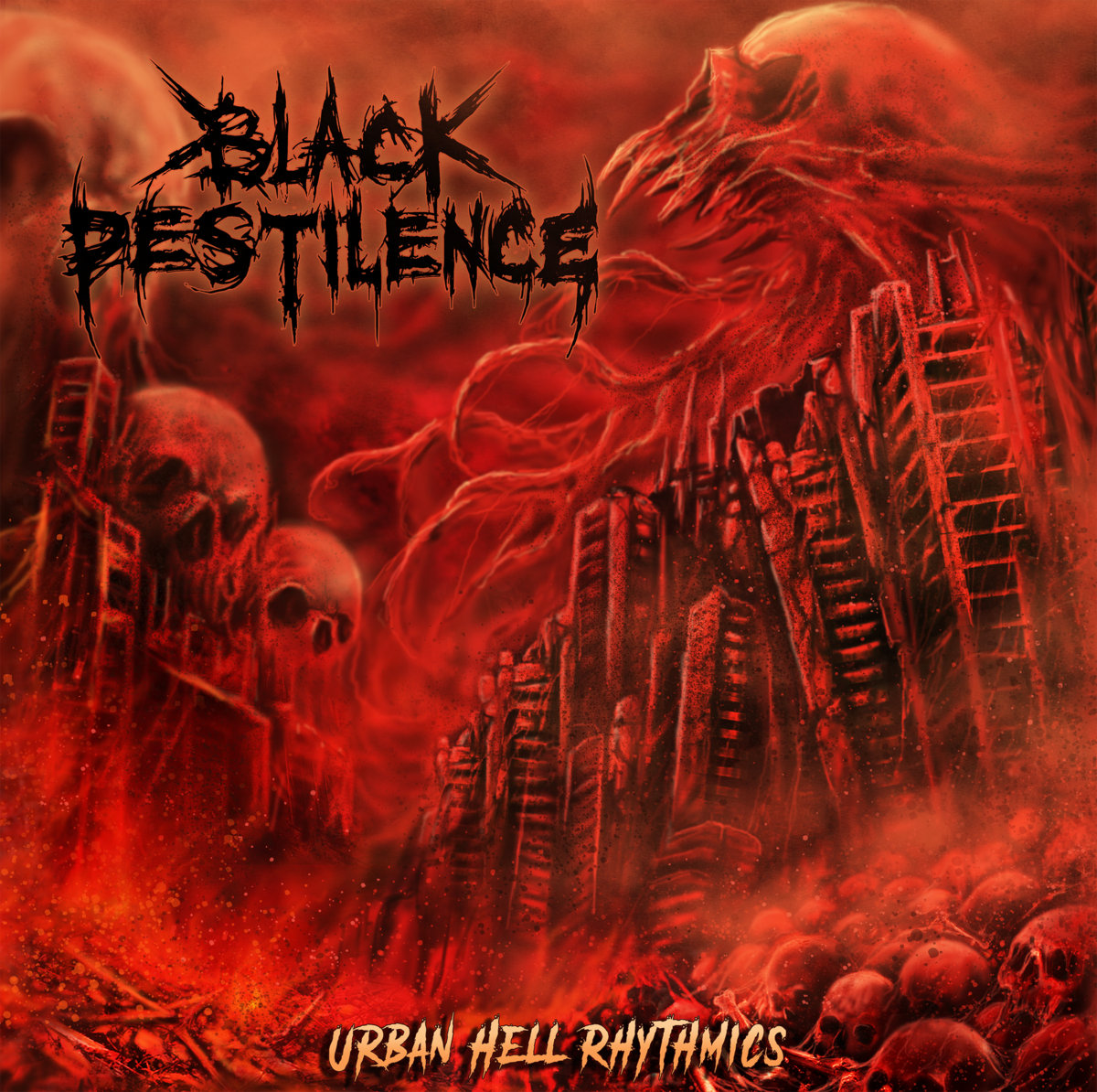 Tracklist:
1. Artificial
2. D.I.Y. 666
3. Hymns for the Black Mass
4. Vertex
5. Back to the Underground
6. Digital Degeneration
7. Devil of My Life
8. Deny the System
9. Countess of Dominion
Album Lineup:
Valax - Vocals, Bass, Guitar, Samples, Waterphone
Little V - Session Drums

Live Lineup:
Valax - Vocals/Bass
Dan - Guitar
Dave - Drums
Links:
Facebook: www.facebook.com/blackpestilenceband
Instagram: https://www.instagram.com/blackpestilence
D.I.Y. 666 Music Video: