Claim HG  'In Your Face' - Reviewed By METALHEAD.IT ! Check it out here at this link: https://www.metalhead.it/album/claim-hg-in-your-face/
Release Date: April 9th, 2022
FFO: Metallica, Megadeth, Testament
Location: Holguín, Cuba
Claim HG hail from Holguin, Cuba. Four friends spearheading the Cuban metal scene for more than 15 years now. Their style combines heavy, thrash and progressive elements. With more than 400 concerts throughout the island and participating in all rock festivals, Claim HG are considered one of the most relevant acts around. Several recognitions have been achieved such as the Venga la esperanza awards of the Hermanos Saiz Association among others. Stay tuned for their studio debut and a live album coming in 2022!
Check out the video!
Check them out on Spotify and add them to your playlists!
Support the band on Bandcamp!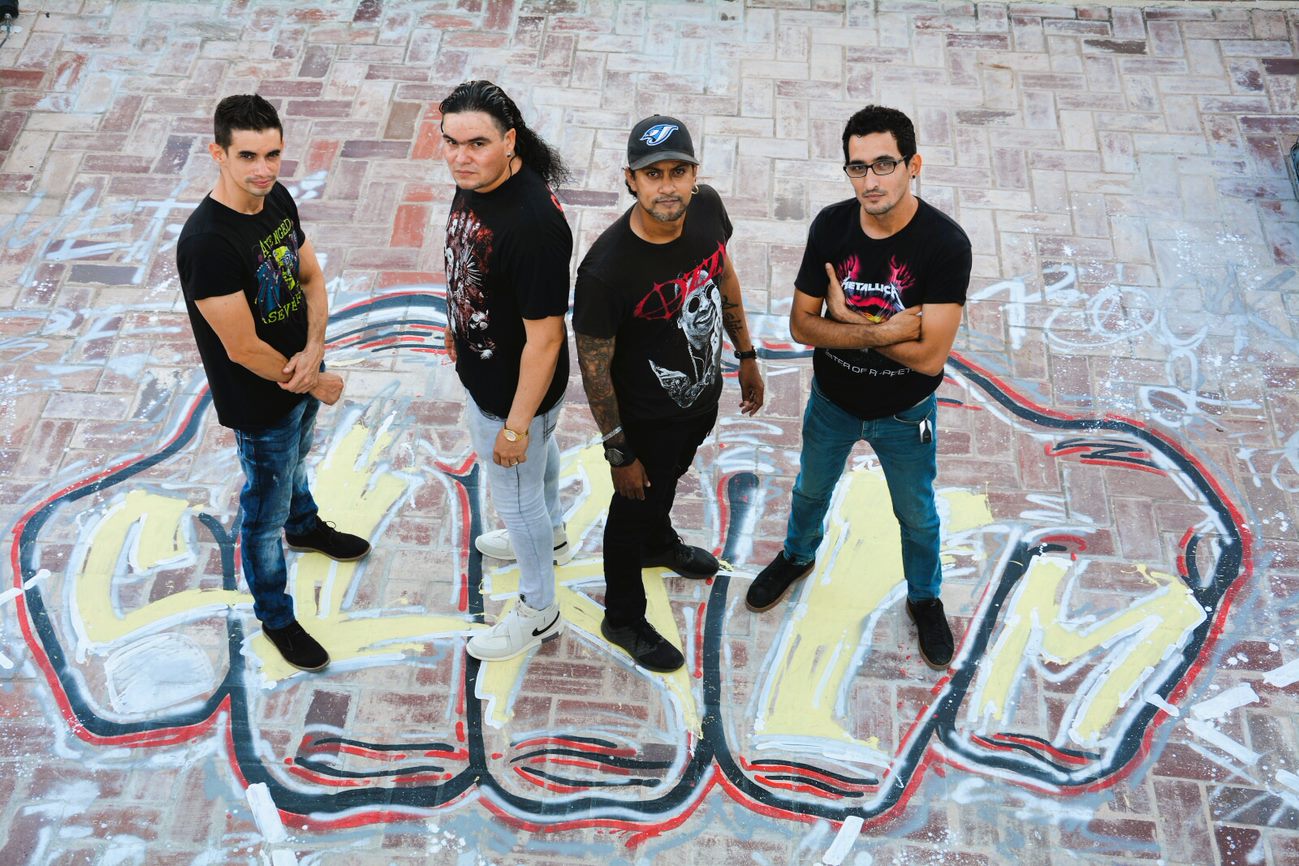 Follow the band at these links:
https://www.instagram.com/claimhg/
https://www.facebook.com/claimhg
Streaming Site Links:
Spotify:  https://open.spotify.com/artist/41lZpZBzDpjwAbqBYBggmH
Amazon Music: https://music.amazon.de/artists/B09QC3SNRT/claim-hg
Apple Music:  https://music.apple.com/de/artist/claim-hg/1604746188
Deezer: https://deezer.page.link/QCwfVE2VYHtWGvdm6
Youtube: https://www.youtube.com/c/GreenBrontoRecords
Sign up for new releases from Green Bronto Records: https://greenbrontorecords.ipool.info/iPool.jsp?cmd=display&page=Application
Sign up for Green Bronto Records newsletter: https://www.greenbrontomedia.de/newsletter/index.php