Abrasive - Edge Of Darkness - Reviewed By FULL METAL MAYHEM ! Check it out here at this link: https://fullmetalmayhem.wordpress.com/2022/04/01/abrasive-mit-edge-of-darkness/
On which label released: Rebirtz the Metal Productions take care of the distribution here.
How did I get to know the band: And once again the Metal Devastation Radio. Again, they bring me death metal. Whether it is good for something, you will find out in the next paragraph.
How do I find the record: Yes, at first glance quite decent Death Metal. The vocals are definitely good, also the instruments understand the job but something is missing on the first run. No, the songs are not boring, but also nothing that grabs me right away. I think that's a pity. But I will give the disc another chance.
Conclusion: As I said, the album is quite ok, but I just can't find access to it. It already has some cool moments, but unfortunately not enough. Listen anyway, I will listen to it again in due course: - FULL METAL MAYHEM
Release Date: 12.02.2022
FFO: Suffocation, Severe Torture, Exhumed 
Location: Germany
Short Bio: ABRASIVE was founded by Ralf Köhler (guitar/vocals), Alex Ringwald (bass/screams) and Alex Mäckle (drums) in April 1999! They combined the old school styled Death Metal sound with a piece of Grindcore and US brutal Death Metal a la SUFFOCATION or SEVERE TORTURE. The result was a grooving bastard of aggression and brutality with the typical ABRASIVE guitar lines. Ralf's typical Death Metal growls and guttural style vocals, which are completed by the relentless screams of Alex became a trademark of the band. After several releases for example at NICE TO EAT YOU Records or MDD Records und countless shows and festival shows (Soul Grinding, Mountains of Death, NRW Deathfest, Flesh Party Open Air, Exhume The Metal Festival) inside and outside Germany to spread the name of the band out to the world. 800 sold copies of "Desire" MCD (2001) and 1000 sold copies of each "Devotion" (2004) and "Awakening Of Lust" (2007) shows ABRASIVE as a well-known band in the underground scene. The following releases "The Birth - Born In Sodom" (2011/MDD Rec.) and "Book Of Sin" (2017/RTM Prod.) confirm their status. The new CD "Edge Of Darkness" shows the most varied songs the band have ever written. The songs are darker and more intense than ever before. Produced by Roman Schönsee (ex PYOGENESIS) at Foundsound NL.
Support the band on Bandcamp!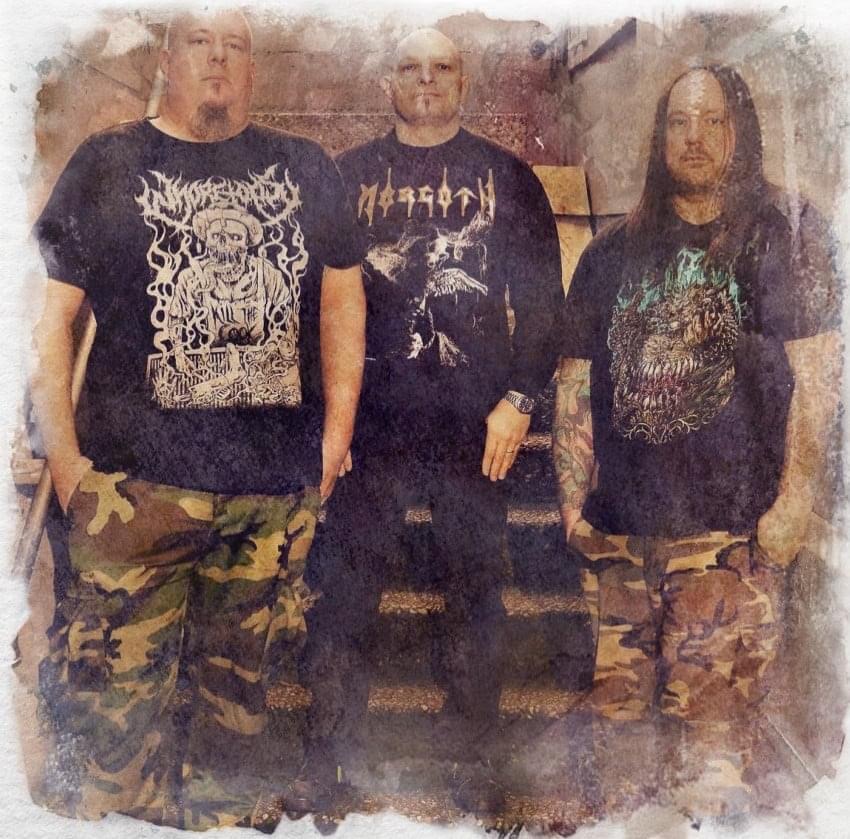 Follow the band at these links:
https://m.facebook.com/abrasivedeathmetal 
https://m.youtube.com/user/Abrasive75
https://rebirththemetalproductions.bandcamp.com/album/abrasive-edge-of-darkness