Lost Legacy - In The Name Of Freedom - Reviewed by Metal Digest ! Check it out here at this link: https://metal-digest.com/2022/03/30/lost-legacy-in-the-name-of-freedom/
        Being in a band can be a funny old institution, you can form, hit the ground running and deliver album after album forever running on the hamster wheel of doom. Other bands hardly release anything and have large gaps between each release. One band which falls into this latter category are Lost Legacy, but the New Yorkers are back for the first time 11 years with their sophomore album 'In the Name of Freedom'.
                Being from the States, the power metal which Lost Legacy play is little more aggressive than their transatlantic European cousins and the band waste no time in getting down and dirty in that distortion. '…of Freedom' delivers riff after riff and warm accessible vocals which just implores the listener to continue with tracks such as 'Front Line', 'Will You Remember' and 'Rules of Engagement' sticking it hard, right down the middle with all the appeal of Iced Earth, Jag Panzer and Ross the Boss with even some chest beating machismo of Manowar on display. This is wrapped up in a decent production where the only thing to note is that the other instruments sometimes feel as if they drown out a great vocal performance from David Franco.

                As far as '…of Freedom' goes, when its on fire, it is more than decent, but there are times when it does meander off course, but the band always manage to bring it back to point without going off the deep end. But when all is said and done, it's a decent album, just don't leave it too long again between releases. - Metal Digest
Release Date: March 20, 2020
FFO: Iced Earth, Helloween, Iron Maiden
Location: Bronx, New York
Label: Pure Steel Records
Short Bio: Lost Legacy was founded in 1998 in the Bronx New York. A Power Metal band that is known for playing melodic music with an attitude. Combining lyrical stories that are based on real life situations with positive and uplifting messages. David Franco brings strong vocals and fronts the band with an energy that is contagious. Lost Legacy brings an assault of aggressive guitar and melodic riffs.
Check them out on YouTube!
Check out these reviews!
Check them out on Spotify and add them to your playlists!
Also available on iTunes!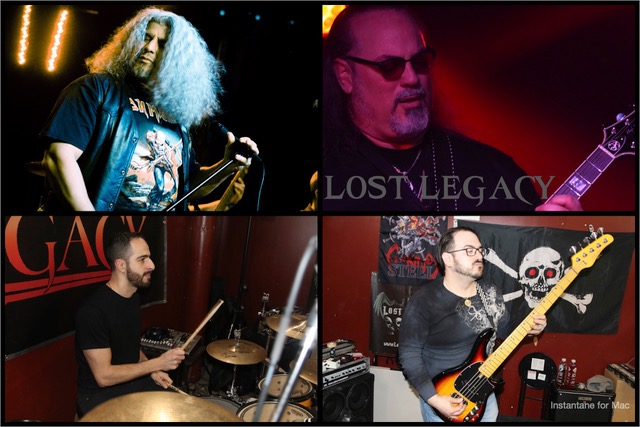 Follow the band at these links:
https://www.lostlegacyny.com/
https://www.facebook.com/LostLegacyNY/
https://www.instagram.com/lost_legacy_ny/
https://open.spotify.com/album/0RNomFoFh57rlDVpcfEfp8
https://music.apple.com/us/album/in-the-name-of-freedom/1499526237