Accursed Womb - Hymns Of Misery And Death - Reviewed By Zware Metalen ! Check it out here at this link: https://zwaremetalen.com/albumrecensies/accursed-womb-hymns-of-misery-and-death
Accursed Womb is from the northeast of the United States and released two demos and a single in 2020. Last year these were bundled on a compilation album and that record will now be re-released in 2022. Many a band performs this trick at the end of their career or when, according to the contract, an album for a label has to be released before being allowed to switch to a larger label.
No new work by these Americans. So what justifies this release? I have not yet discovered the answer after several listens. Accursed Womb brings death metal that harks back to the early years of the genre including ditto production. The instruments sound dull and a rough mix seems to have been made during recording, after which little has been tinkered with. There will probably be a market for it and with this reissue, a broader market may well be tapped into.
I would have preferred to hear new and well-recorded material. This band has the rawness that belongs to the genre and the whole thing also sounds made with passion but Hymns Of Death And Misery falls into the category of "superfluous". - Zware Metalen
Release Date: February 28, 2022
FFO: Incantation, Disciple Of Mockery, Autopsy
Location: Philadelphia, Pennsylvania
Since 2019, the predominantly Philly-based death/doom three-piece Accursed Womb have worked tirelessly to bring their idea of monstrous, ugly and pure evil death metal into the world. Their prolific and sickly deranged onslaught officially began last year with the release of their two-song promo tape. Then on Halloween of the first Pandemic year, the Accursed Womb released their demo proper. Dubbed Crushing the Larvae of Christ, Accursed Womb's 6-track demo shows a young and dementedly eager band going all-in on a moody and gnarly doomed-out death metal sound. - Decibel Magazine
ACCURSED WOMB's hitherto complete composition of the band's inaugural wet work of evil dooming metal of Death straight out of the dilapidated suburban wastelands of modern decay. With Artworks by RUSTED WINDS, HUMANCORPSE & Ryan Haley.
Check out this video!
Check them out on Spotify and add them to your playlists!
Support the band on Bandcamp!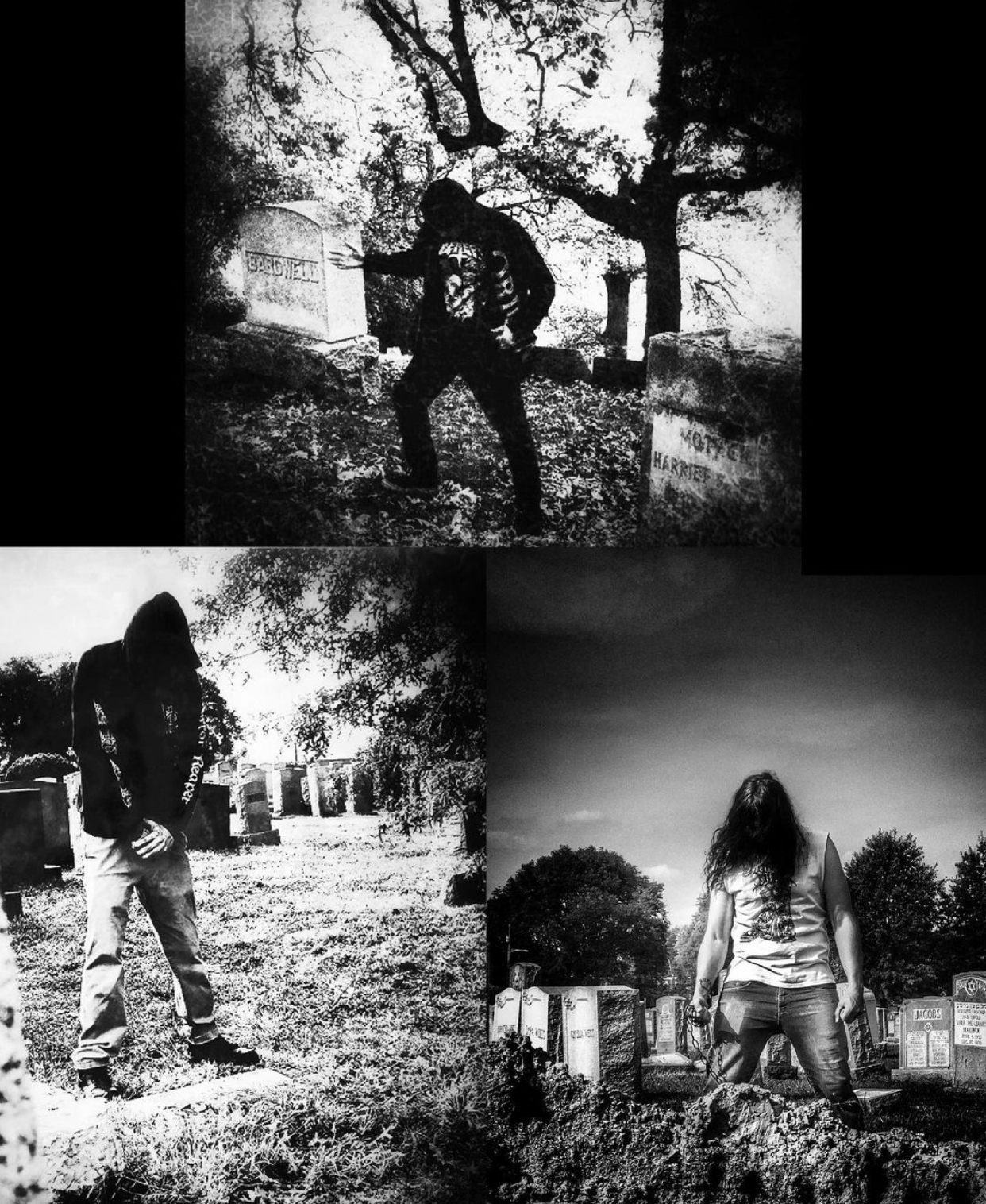 Follow the band at these links:
https://www.instagram.com/accursedwomb/
https://accursedwomb.bandcamp.com/
https://open.spotify.com/album/4njgVzFY6GggLndyMCxUil
https://www.facebook.com/groups/317494526236544/
https://www.decibelmagazine.com/2021/11/16/demolisten-accursed-womb/