Noisecult - Seraphic Wizard - Reviewed By extrememetalmaniacblog ! Check it out here at this link: https://extrememetalmaniacblog.blogspot.com/2022/03/noisecult-seraphic-wizard-review.html
This release came in under the pretense of being stoner rock. I was like cool, pass the bong I think I'm Ozzy. Then after hearing a couple of songs I was like forget the bong, pass me the Jim Beam. So NOISECULT is a four piece act that hails from Nashville, Tennessee. I've got a younger brother who lives there. I sent him a message asking about this band. 
But anyways after a few listens I really like this band. I can imagine em pulling up to a club, all four band members on Harleys followed by a pick up truck with a Uhaul trailer full of their equipment. Yeah there needs to be a video of that. I mean look at these guys. 
The audience of some out of the way club, like one I worked at years ago, would think oh cool they're gonna be Southern Rock but instead it's Southern SABBATH. And yeah it's that and also a cool dose of 80's metal. NOISECULT can do the whole SAB 4 thing well but add some MAIDEN-esque touches on a cut or two. 
For me it's what this band does not do which is what I like. I know that sounds crazy (it might be the Jim Beam) but bare with me. The guitarist has a Iomni style but is not a copycat. The vocals come off as whiskey soaked. The rhythm section is total Master of Reality in sync. Yeah in the end this is damm good. - extrememetalmaniacblog
Release Date: January 21, 2022
FFO: Black Sabbath, Motorhead, High on Fire, Orange Goblin
Location: Nashville, TN
Heavy rock band from Nashville, TN , often categorized as 70's stoner metal like Black Sabbath, Motorhead, High on Fire and Orange Goblin . Formed 2003 by guitarist Don Carr , rounded out by bassist Sean Kay , vocalist Mike Liffick , and drummer Patrick Nickell . They've performed with Corrosion of Conformity, Iron Maiden 's Ex-vocalist Paul Di'Anno , FEAR, Trouble, Overkill and Mondo Generator among others. Noisecult is signed to Metal Assault Records out of Los Angeles .
Check out these videos!
Support the band on Bandcamp and check out their merch!
Check them out on Spotify and add them to your playlists!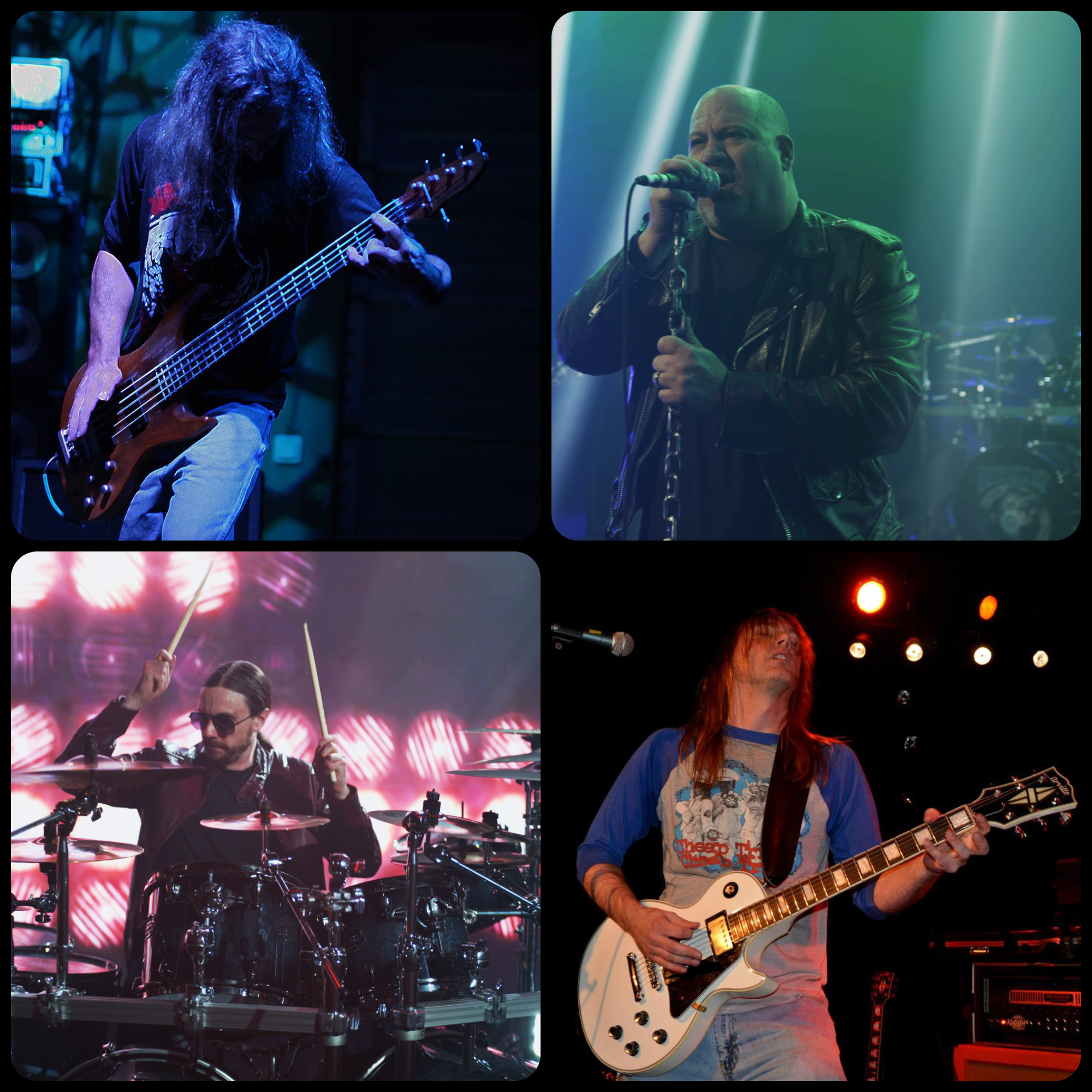 Follow the band at these links:
https://noisecult.bandcamp.com/music
https://www.facebook.com/noisecult
https://www.youtube.com/channel/UCy_3Dqo2sV1gEqLx3Vsk3fQ
https://metalassaultrecords.com/