Noisecult – Seraphic Wizard - Reviewed By   Zware Metalen ! Check it out here at this link: https://zwaremetalen.com/albumrecensies/noisecult-seraphic-wizard
Nashville, Tennessee is undeniably one of the most important music cities in the world. It is truly ridiculous what has come out of that southern hole. Tammy Wynette, Miley Cyrus, Bobby Hebb, Chet Atkins and of course Johnny Cash. There are actually too many to mention. Perhaps we will soon be able to place the gentlemen of Noisecult in that illustrious list. Noise-who? Noisecult! A stoner band from Nashville. Because it doesn't always have to be soul or country.
The band is marketed by his record label as a stoner band, but the band members themselves see this slightly differently. On their own website they are happy about far-reaching comparisons with Black Sabbath, Motörhead, Iron Maiden, Black Flag, AC/DC and – hold on – Slayer. It should be clear: this band adores the metal and punk sound of the 70s and 80s. Nothing wrong with that. Put it on the menu because I want to taste it.
The album is only a few songs away and I still don't know what exactly I taste. The band wants to approach the roughness of the 70s and the 'wall of sound' of Black Sabbath. Well. People are still miles away, but that is also approaching surely? To be honest, the first two songs do little to nothing to me. Fortunately, the third track – title track Seraphic Wizard – succeeds in this. Here you can indeed feel that the band members sleep in fitted sheets with Ozzy's face on them. And on the pillows is Geezer Butler, because the bass line on this song would make the man very proud. The next songs, Season Of The Dark Witch and War Eternal, seem to play Slayer with early punk and the late Sabbath. The tempo only slows down with Feth Fiada, a pretty nice, instrumental fusion between youthful stoner and elderly old-school rock.
Noisecult closes with his most special creation, namely Nachthexen, a song where the influence of Iron Maiden and Black Sabbath flow neatly together. You have to hear it to understand it. I hear snippets of Transylvania and Children Of The Grave and all of that packed together in less than twenty seconds. Even Barracuda from Heart seems to come and say hello in the third minute. When the singer then shouts 'Search and destroy' and a guitar solo shoots past me, I suddenly imagine myself in a Metallica song, even if it is only for a short time. Special experience, these NightHexes. I listened to it three times in a row because it fascinated me so much. Nachthexen (night witches in German) refers to the female Russian pilots who bombed the pleurisy from the Germans during the Second World War. This could indeed have been a subject where the late Hanneman (Slayer) and/or Lemmy (Motörhead) could have built a song around. In this closing track, all the influences of the band really come together. 
Noisecult set the bar high for itself by trying to master the best elements of bands like AC/DC, Motörhead, Slayer, Black Sabbath and Iron Maiden. Such a successful hybrid metal band would be a worldwide sensation, so the band members do not have to mourn that it did not exactly succeed. It is brave to try and those who do not go for it remain eternal virgins. A creditable attempt. In practice, however, the band sounds more like a heavy blues-like, southern stoner band. A lot of good will, that is, but at the end of the ride I don't know what to think anymore. Feel free to judge for yourself. In any case, I am seriously confused. - Zware Metalen
Release Date: January 21, 2022
FFO: Black Sabbath, Motorhead, High on Fire, Orange Goblin
Location: Nashville, TN
Heavy rock band from Nashville, TN , often categorized as 70's stoner metal like Black Sabbath, Motorhead, High on Fire and Orange Goblin . Formed 2003 by guitarist Don Carr , rounded out by bassist Sean Kay , vocalist Mike Liffick , and drummer Patrick Nickell . They've performed with Corrosion of Conformity, Iron Maiden 's Ex-vocalist Paul Di'Anno , FEAR, Trouble, Overkill and Mondo Generator among others. Noisecult is signed to Metal Assault Records out of Los Angeles .
Check out these videos!
Support the band on Bandcamp and check out their merch!
Check them out on Spotify and add them to your playlists!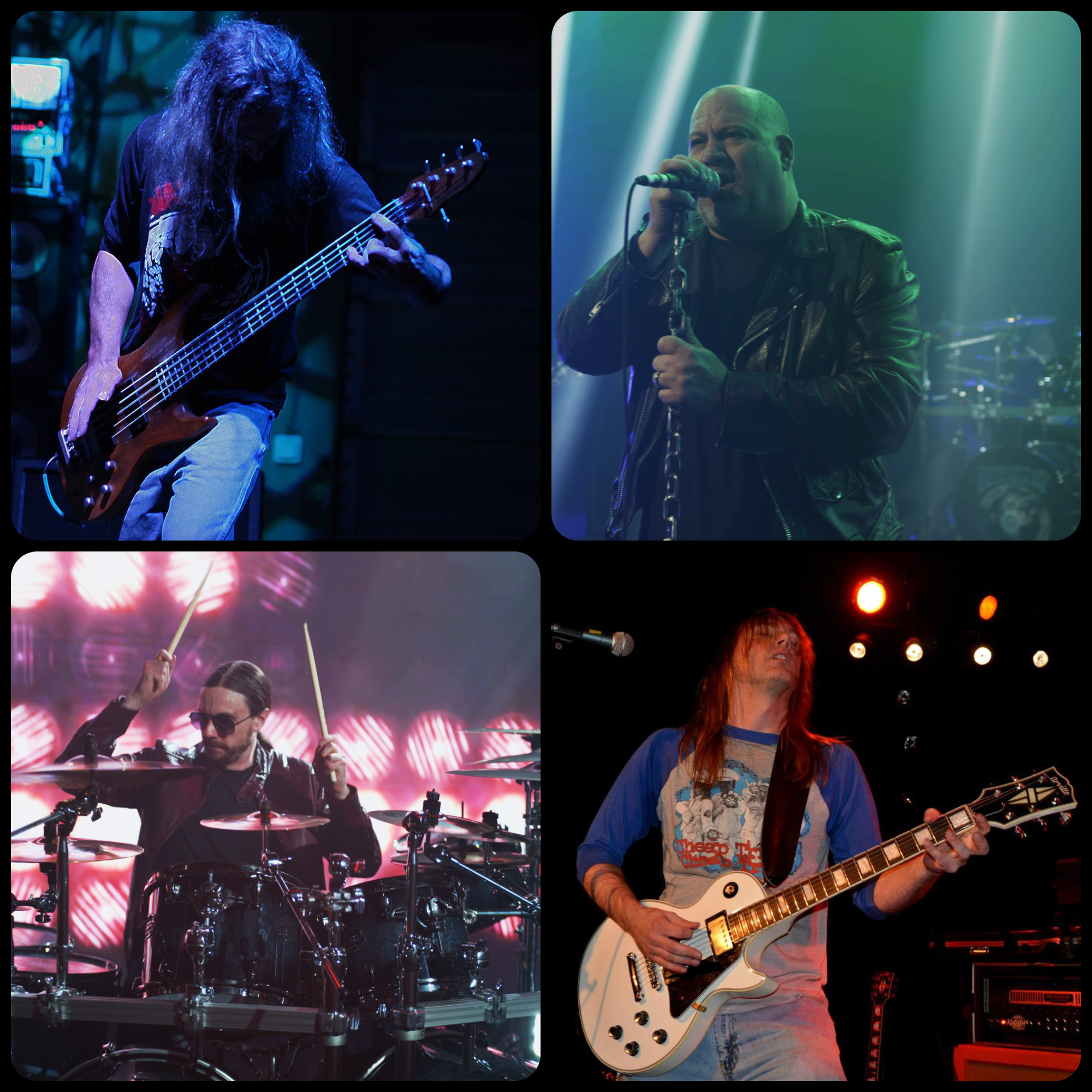 Follow the band at these links:
https://noisecult.bandcamp.com/music
https://www.facebook.com/noisecult
https://www.youtube.com/channel/UCy_3Dqo2sV1gEqLx3Vsk3fQ
https://metalassaultrecords.com/