As Sahar / Warkvlt - Split - Le666ion Of Nusantara - Reviewed By blackmetalistkrieg!
As Sahar / Warkvlt - Split - Le666ion Of Nusantara - Reviewed By blackmetalistkrieg ! Check it out here at this link: https://www.blackmetalistkrieg.net/?p=14021
The Singapore label, perhaps not too well known in our parts, Vrykoblast Productions offers us this tasty split, which involves two realities that are probably not very well known to the Western public but that can boast a long militancy and a respectable discography. To open the dances are the Malaysian As Sahar, a band that began its journey back in 1987, during the golden age of thrash metal, of which our heroes, at the time a classic power trio, tried to propose a particularly intense and aggressive variant, influenced by groups like Venom and the first Metallica, of which they delighted in playing some covers. The first demos, "Primitively Eastern Winds" and "Promo 93", were released towards the end of 1993 and were precisely on this compositional wavelength: distributed in the underground circuits by mail to various fanzines (as was then used) had a fair response.

With the release of the next demo "Santau" in 1995, however, the band definitely changed register, moving to a melodic and atmospheric black metal with oriental suggestions, and began to define their own style, focusing on lyrics focused on mysticism and occult practices. A style to which the band, whose only surviving member of the original line-up is bassist Malik Hanael, has always roughly kept faith, during a long career that has seen the publication of ten albums and several minor releases. And even the four pieces present in this split are no exception and offer us this kind of sound.

A mystical black metal, with a cadenced trend and an epic attitude, which however does not disdain at all more furious and dynamic moments and that allows itself to be largely contaminated by inserts with a folk taste, with keyboards that weave exotic embroideries not entirely unusual but not even so frequent to be found in other similar realities: and if we wanted to make combinations we should mention bands like Darkestrah, Melechesh or the lesser-known Al-Namrood. Too bad for the production, in my opinion deficient precisely in the moments when the most metal element should emerge with greater force, and for the total absence of clean vocals (except for an episode entirely narrated) that would probably have given more emphasis to some passages.

It is then the turn of the Indonesian Warkvlt, a band of more recent formation, born in 2011, which turns its gaze towards different and more ferocious shores, without contamination of any kind, giving us a show of small musical butchery in the wake of groups such as Dark Funeral, Nordjevel, Infernal War and, above all, the putative fathers Impiety. Even these crazy people already have a decent record production behind them, which can boast among other things three works on the long distance, all marked by an upright and bloody black metal, only slightly embarrassed by small but lethal doses of thrash, of the most primitive and messy one.

And this is the style that characterizes the four songs present in this split, which are nothing more than four nervous splinters of black metal all muscles and chaos, shot to a thousand, with the foot constantly pressed on the accelerator and with the intent not to take prisoners: neither more nor less, and therefore do not expect any kind of compositional and executive elegance because these nuances do not fit in the band's strings in the slightest, and obviously also the production, far from smooth and indeed decidedly dirty and dusty, goes in this direction. What can I say in conclusion? That we are facing the most classic of the underground splits, in which two groups join forces for a product that is all in all pleasant, which also combines two rather different realities, giving the possibility to those who do not assiduously follow the Southeast Asian scene to get an idea on the proposal of these groups. - blackmetalistkrieg
Release Date: February 28, 2022
FFO: Carpathian Forest, Mayhem, Bathory
Location: Indonesia & Malaysia/Singapore
As Sahar started out as a thrash metal band during the golden era of 80's. to be exact, 3 souls – Barchiel, Hanael & Uriel initiated the move for the band in December 1987 as they were moved by the intense & aggressive music. Early jam sessions were mostly covers of Venom, Metallica etc. End of 1993 recorded 1st ever promo & demo tape "Promo 93" & the "Primitively Eastern Winds" demo. Both releases were spread thru snail mail to fanzine & bands, receiving overwhelming & positive response motivated As Sahar to go further. 1995 "Santau" demo was recorded, creating our own identity – Eastern Black Metal, melodically & atmospheric combined with eastern mysticism & magical cult practices. This release caught the interest of Malaysian label Nebiula Production & release it on an EP tape format "Meditation Embun Pagi". 
Warkvlt is a Black metal band, from Bandung Indonesia. The band was started on June, 2013 The name Warkvlt is taken from the Latin words "warocculti" which means secret war. Originally Warkvlt consisted of Abaddon: Vox, Bathory: Bass, Desecrator: Guitar, D'von: guitar and Blastphemy: drums and due to internal matters since 2017, Warkvlt changed the members to work on newmaterials. The concept of Warkvlt's music is heavily influenced by Marduk, Mayhem, DarkFuneral, Infernal War, Nordjevel and Impiety. Lyrical concept inspired by the dark side of life, darkness and evil in warfare.
Check out this video!
Support the band on Bandcamp!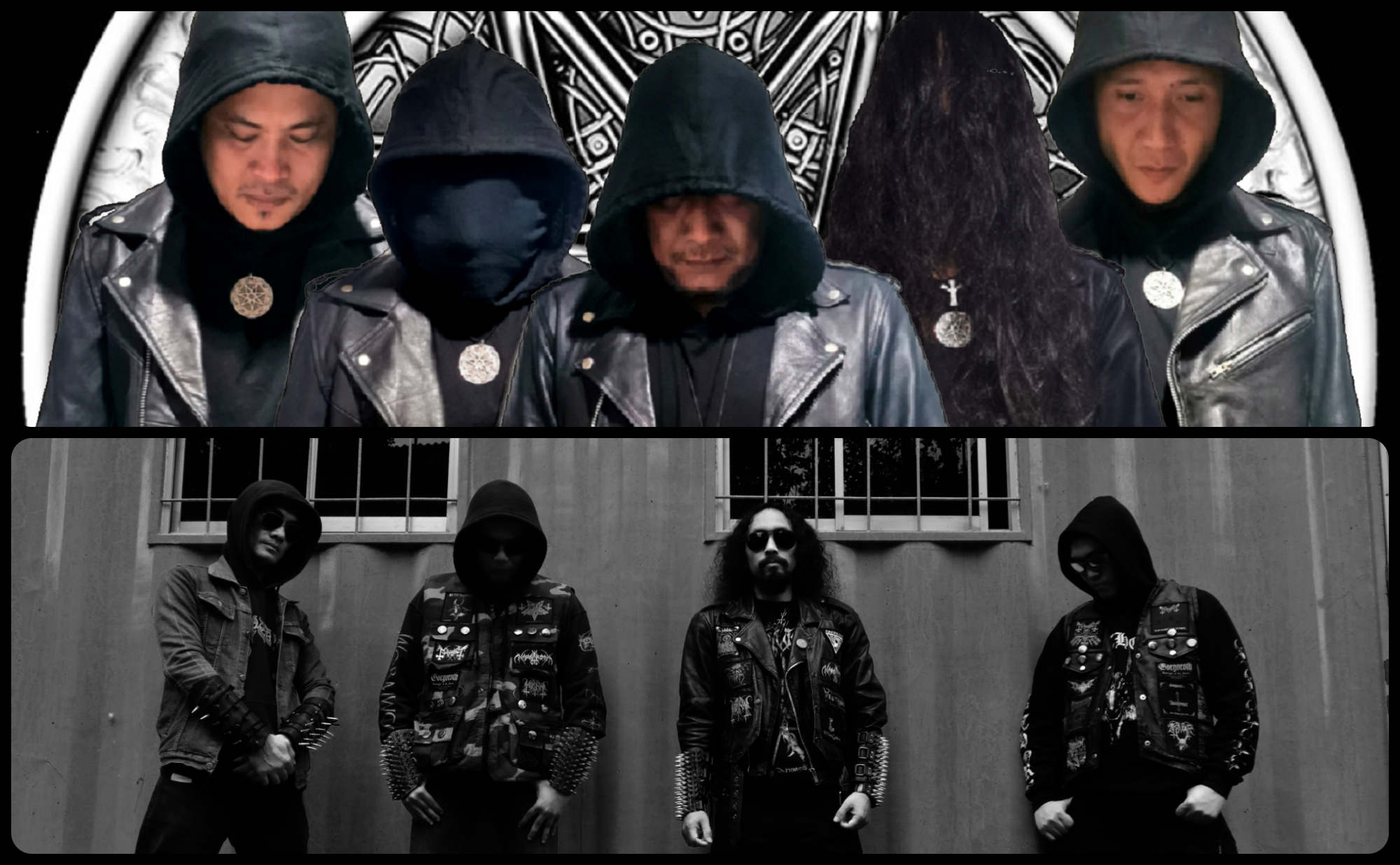 Follow the bands at these links:
https://www.facebook.com/AS.SAHAR.OFFICIAL
https://nuclearwarnowproductions.bandcamp.com/album/primitively-eastern-winds-93
https://www.metal-archives.com/bands/As_Sahar/3441
https://www.facebook.com/WarkvltLegion
https://www.instagram.com/thetrvewarkvlt/
https://www.youtube.com/warkvltlegion