SEPTEM - PSEUDONICA - Reviewed By Metal Digest ! Check it out here at this link: https://metal-digest.com/2022/02/18/septem-pseudonica/
    Italy has quickly become one of the hotbeds of heavy metal around the world, a real hub of activity as bands from every genre battle it out to get their name in lights. One band in particular who have been riding the wave of success are Septem who have throughout the last decade released a string of warmly received albums and now, the band are back with their latest album 'Pseudonica'.
                Unlike a lot of trad metal bands, Septem take a modern heavy metal sound and transport it back to the past, they're not a band afraid to take chances and 'Pseudonica' is a shining beacon of that. Unlike the clinical, pristine modern productions that are often sanitised of any life, the only thing 'Pseudonica' is missing is the crackle from the needle as it hits the groove on the vinyl. This is an album which sounds like it easily could have been released in 1981 as tracks such as 'The North Star', 'The Otherside' and 'Man on the Bridge' have all the hallmarks of Iron Maiden, Saxon and early Annihilator which are testament to vocalist Daniele Armanini's raw talent. However, the utilisation of growls is enough to blindside the listener, they aren't overused, and they hit at the correct times. This may seem weird at first, but they never appear out of place or overbearing and easily provides 'Pseudonica' with an extra dynamic.

                For trad metal fans, 'Pseudonica' will be a great addition to their catalogue. The sound may put off modern metal fans and the growls may cause classic metal fans to wince in fear, but there is an underground audience here just waiting to hoover this up and rightly so, because it is great. - Metal Digest
Release date: January 21, 2022
FFO: Saxon, Iron Maiden, Nevermore, Annihilator
Location: Italy
After the release of the first promo in 2011, the first album in 2013 and the second one in 2016, SEPTEM decided to shut themselves in the studio to collaborate on their third album called PSEUDONICA. This album is a strong blend of melodies reminiscent of British Heavy Metal combined with modern, intensely accelerated rhythms. The fruits of their labor make an album that is polished yet fierce with hard-hitting songs balanced with catchy melodies which amalgamate perfectly with growls and venom-spitting snarls. SEPTEM opened shows for various artists such as Tank, Frostmoon Eclipse, Cadaveria, Pino Scotto, Sabotage to name only a few. With the release of this album, SEPTEM will tour Italy and some countries in Europe. This album was recorded at Italian top Nadir Music Studios in Genoa with the expert supervision of Tommy Talamanca (Sadist) as the producer.
Classic Heavy Metal combined with modern, intensely accelerated rhythms and growl.
Recorded and mixed by producer Tommy Talamanca (Sadist) at Italian famous Nadir Music Studios.
Check out this video!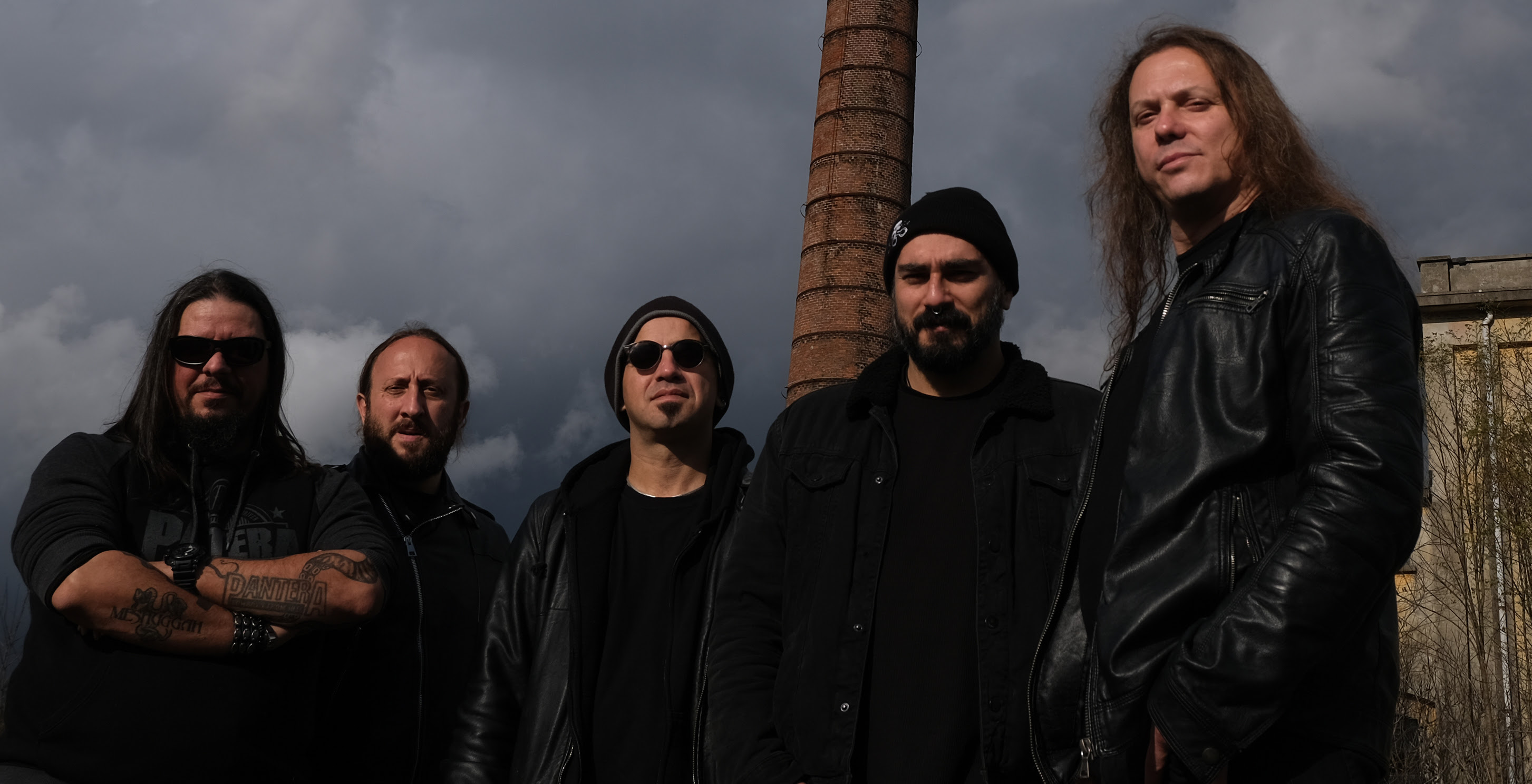 Line-up:
Daniele Armanini - vocals
Andrea Albericci - bass
Enrico Montaperto - guitar
Luca Riggio - guitar
Matteo Gigli - drums
Follow the band at these links:
https://www.facebook.com/SEPTEMheavymetal
https://www.youtube.com/channel/UChkISqjdeaT5t8vwYfT-nJw
https://www.instagram.com/septem_official/
septemlaspezia@gmail.com