Noisecult - Seraphic Wizard - Reviewed by Metal Digest ! Check it out here at this link: https://metal-digest.com/2022/02/13/noisecult-seraphic-wizard/
Who would have ever dreamt they made music in Nashville Tennessee? Noisecult prove that even the quietest of cities can have a killer music scene. From origins as a Heavy Rock and Punk outfit (a damned good one too) they forged a reputation as a KILLER live act, and got considerable notice and plaudits from the music press, and a not inconsiderable following. Soon after recruiting new (and current) vocalist Mike Liffick they stretched their collective wings and took a trip into the desert with 2012's outstanding Stoner Metal/Punk crossover album "Psychedelic Death Trip", and have been a spiky fixture in and around the saguaros ever since.
It's been a while since their last album; "Burial Hymns" first graced our ears six long years ago. So, have they mellowed with age, or had another reinvention of sound? For lovers of the harder edges of the Stoner scene, you'll be very pleased that they are still riding that midnight highway, and making one hell of a righteous noise.

What keeps them as fresh is the links to their origins, Don Carr and Sean Kay may have been the only continuous members, but those who contributed in the early days left an indelible nark in their sound. Stoner Metal that unashamedly shows the DNA of Punk and hints of NWOBHM? Sign me up!
This time there's no standout track to choose, the whole album brimming with quality deep riffs and grooves. Patrick Nickell's technical ability, and the drum sounds he employs are sublime; if Dave Lombardo played in a Stoner band, he'd do it like this.
Just press play, put the roof down, and ride on out into the sunset with your head nodding, and a knowing smile on your face. - Metal Digest
Release Date: January 21, 2022
FFO: Black Sabbath, Motorhead, High on Fire, Orange Goblin
Location: Nashville, TN
Heavy rock band from Nashville, TN , often categorized as 70's stoner metal like Black Sabbath, Motorhead, High on Fire and Orange Goblin . Formed 2003 by guitarist Don Carr , rounded out by bassist Sean Kay , vocalist Mike Liffick , and drummer Patrick Nickell . They've performed with Corrosion of Conformity, Iron Maiden 's Ex-vocalist Paul Di'Anno , FEAR, Trouble, Overkill and Mondo Generator among others. Noisecult is signed to Metal Assault Records out of Los Angeles .
Check out these videos!
Support the band on Bandcamp and check out their merch!
Check them out on Spotify and add them to your playlists!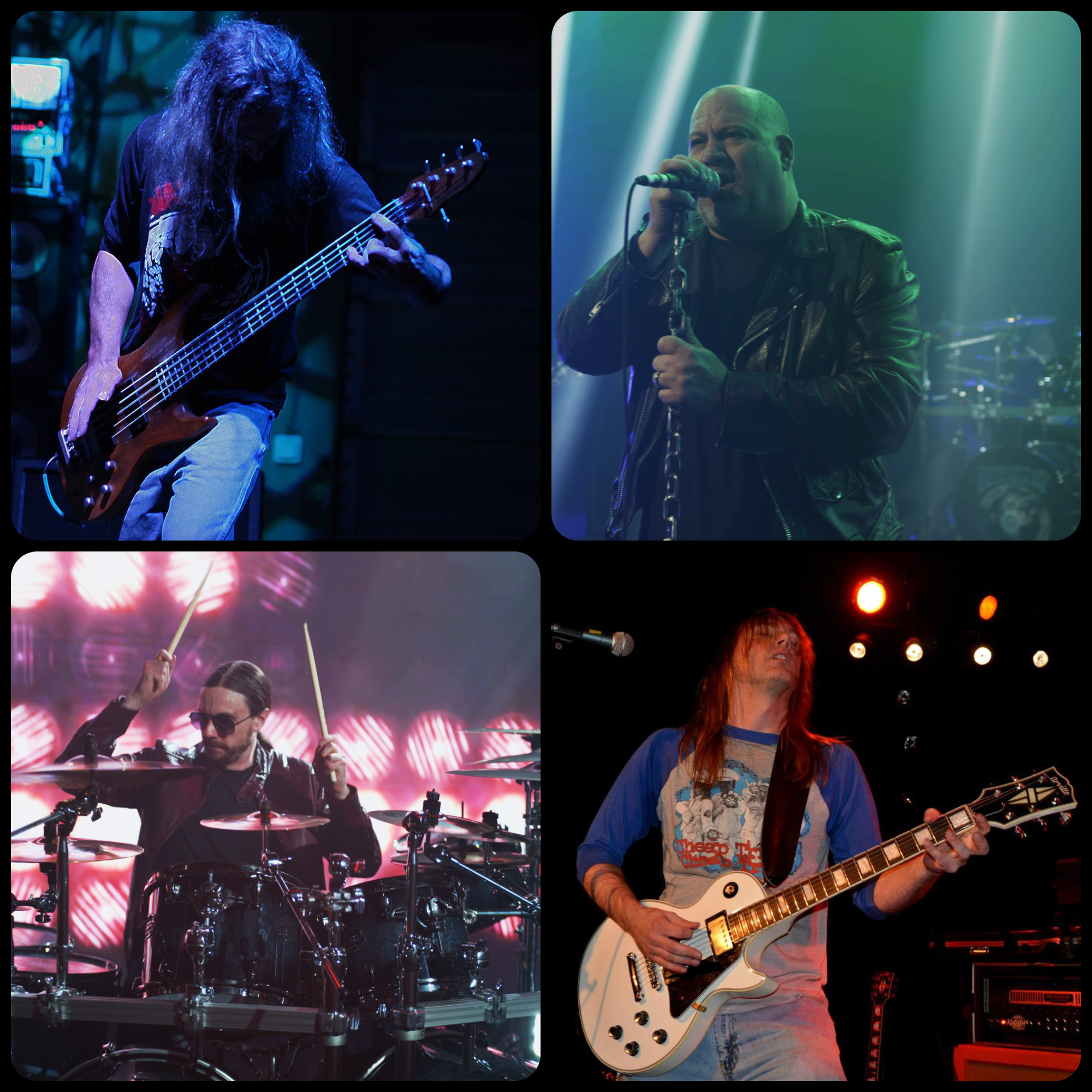 Follow the band at these links:
https://noisecult.bandcamp.com/music
https://www.facebook.com/noisecult
https://www.youtube.com/channel/UCy_3Dqo2sV1gEqLx3Vsk3fQ
https://metalassaultrecords.com/