Brick By Brick - "Dismal Existence" - Featured At Arrepio Producoes ! Check it out here at this link: https://www.arrepioproducoes.com.br/noticias/?n=izHdUVMyrb
Release Date: February 18, 2022
FFO: Smash Your Enemies, Gloves Off, These Streets
Location: New York
NEW SINGLE! BRICK BY BRICK "LIAR, DECIEVER"
New York's Brick By Brick pulls no punches with their new single, Liar, Deceiver. Mike Valente bluntly describes Liar, Deceiver, "No ambiguity here, we put back-stabbers in their place".  And yes they do!  Brick By Brick lives by the Code - Honor, Loyalty and Respect and their music is a reflection of that. Liar, Deceiver appears on their upcoming full-length release, Dismal Existence, out on Upstate Records on February 18, 2022.  Dismal Existence is available on vinyl, CD and digitally on all streaming platforms through Blood Blast Distribution. 
Preorder Dismal Existence here:
https://www.upstaterecordsny.com/brick-by-brick
Check out the video here!
Support the band on Bandcamp!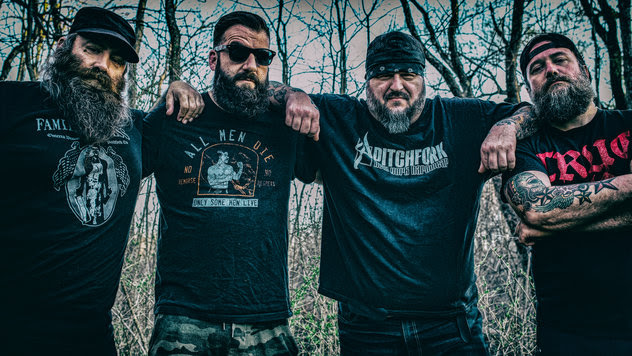 Photo Credit: Jim Wertman 
Born out of Troy, NY's infamous hardcore scene in 2004, but having attacked the scene seriously since 2015, BRICK BY BRICK have relentlessly cultivated their reputation as a hybrid hardcore and metal force. With influences ranging from Slayer to Agnostic Front by way of Black Sabbath and Sick Of It All. Having added Ray Mazzolla on vocals in addition to longtime members Mike Valente (Guitars), Andy Parsons (Bass), and James Muller (Drums) the band has a fresh new perspective and wicked intent.
Follow the band and label at these links:
https://www.facebook.com/brickbybrickny
upstaterecordsny.com
upstaterecords.merchnow.com
facebook.com/upstaterecords/
instagram.com/upstaterecordsinc/
twitter.com/upstaterecsny
upstaterecords.bandcamp.com