Ben Burrell - A Kaleidoscope To Nil - Featured At Arrepio Producoes ! Check it out here at this link: https://www.arrepioproducoes.com.br/noticias/?n=YRBUPOu39q
Release Date: Jan 14, 2022
FFO: Randy Rhoads, John Petrucci, Guthrie Govan
Location: Riverside, CA
Ben is a singer, songwriter, vocalist, guitarist, drummer, bassist and keyboardist in Riverside, CA. He plays all styles of music and instruments.  At this time "2022" he is a recording artist at Hear No Evil Studio's, Orange, CA.  This past year he worked with Marco Minnemann and Bryan Beller on a song entitled "A Kaleidoscope to Nil".  This song was just released so it's streaming on all major platforms. 
Check out the video!
Check it out on Spotify and add to your playlists!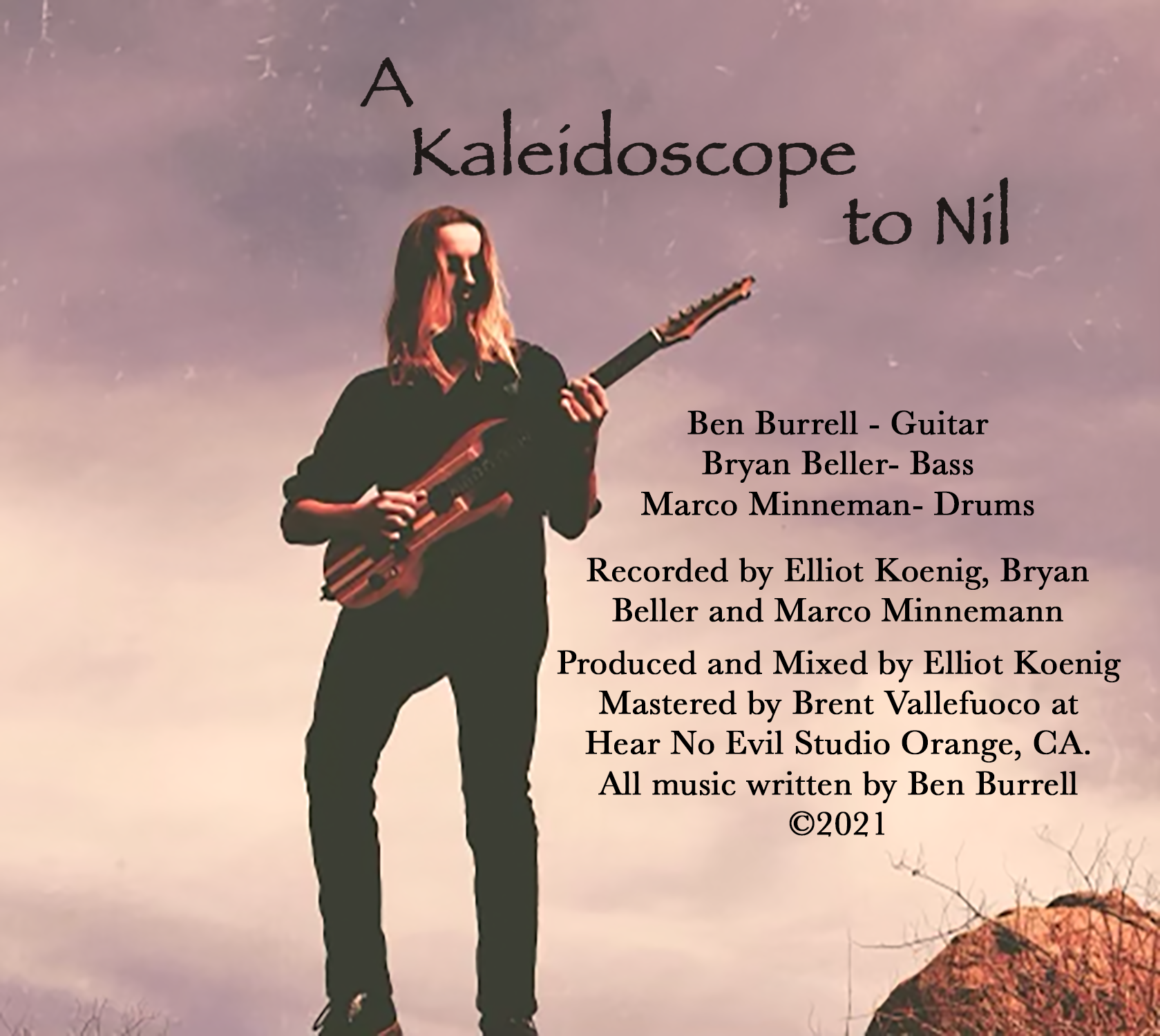 Follow this artist at these links:
https://warlefay.bandcamp.com/track/a-kaleidoscope-to-nil
https://music.apple.com/us/album/a-kaleidoscope-to-nil-feat-bryan-beller-marco/1605337000
https://music.apple.com/us/album/ben-burrell/1564908511
https://open.spotify.com/track/2uWZZ8CxnPZG3Ti15GLTVj
https://open.spotify.com/album/3PX5KJfnVMMajBzhwEWaaF
https://www.instagram.com/warlefay/
https://twitter.com/fay_war
https://www.facebook.com/war.lefay.79
https://www.warlefay.com/
warlefayband@gmail.com