Release Date: August ,31,2022
FFO: Kreator ,Carcass, Sepultura
Location: São Paulo, Brazil
Short Bio: The  Thrash Metal act SADISTIC MESSIAH  started as a duo in October 2018  in São Paulo city Brazil by the musicians  Rhodz Costa (Bewitchment ,Ex Infected , Side Effectz , Blasthrash , Heritage , Cemitério) and Danilo Angelcorpse ( Phantom Menace,   Hellish Grave,  Ex Amazarak). 
The guys released two full albums,High Voltage Demons,  October 2019 and Dehumanizing Process, August 2022,both albums released in cd format by the Brazilian label Thrash Or Death Records.
High Voltage Demons was released in tape format in Chile and Holand. 
With the great support of the metal community around the world, the duo decided to join some friends,  Italo Dourado on guitars ( Trioxine) and Vinicius Talamonte on drums ( Flagelador) and act like a band. 
Now,  the band work hard to spread the new album Dehumanizing Process to all headbangers thirst for the Riffs,  Aggression and Violence!  Be prepared to the third world underground!  Stay Sadistic ! 
Check out this video!
Follow them on Spotify and add them to your playlists!
Support the band on Bandcamp!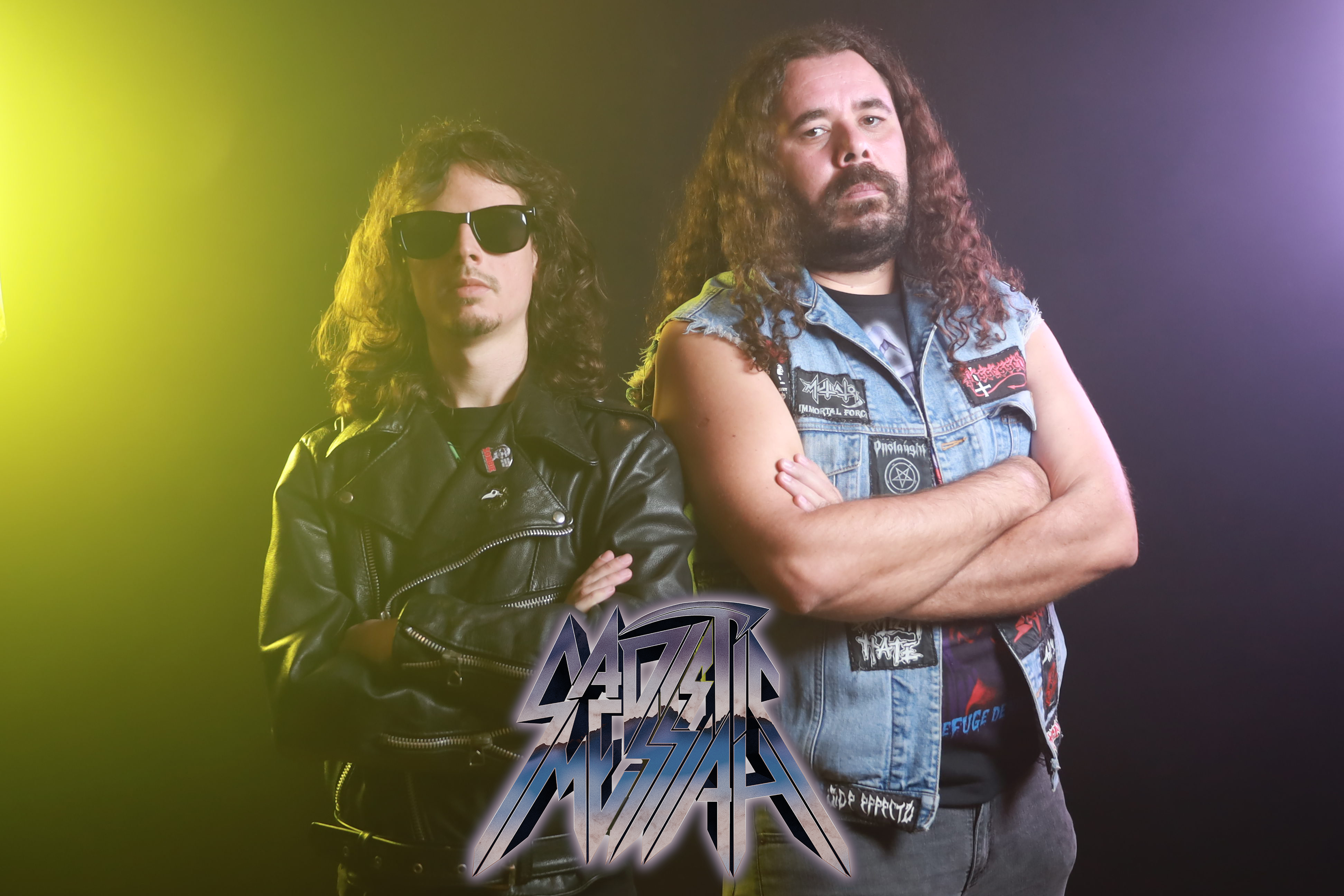 Follow the band at these links:
https://www.facebook.com/Sadistic-Messiah-394480061099316/
https://www.youtube.com/channel/UCEnEIK7YTpGKH6BZ_INODNA/featured
https://www.instagram.com/sadisticmessiah/
https://sadisticmessiah666.bandcamp.com/
https://open.spotify.com/artist/1z2PpEuKO2ccERM08xizf2
Email: sadisticmessiah666@gmail.com