Kryptos - Force Of Danger - Reviewed By White Room Reviews ! Check it out here at this link: https://www.whiteroomreviews.nl/reviews/cd-reviews/kryptos-force-of-danger/
Bangalore is a city with a very modern heart. Many Indians come to this southern metropolis to study, but also to make music. During the time that the undersigned taught in India, he also bought a guitar in that city. Kryptos was formed there in the second half of the 90s. Yet the current line-up has only been around for a few years, as drummer Vijit Singh has only been with the group since 2019.

FORCE OF DANGER
Ganesh and Nolan, who are the two original members of the band, have recorded eight songs with their companions. Together they provide about forty minutes of music. 'Omega Point' is with more than six minutes the longest track of Force Of Danger and also the only one with a somewhat different playing time.
Musically, Kryptos has many connections with heavy metal. Yet it must also be said that the fire of the thrash can be detected here and there. As a result, the band knows how to pop with 'Raging Steel' and 'Hot Wired', while 'Thunderchild' will also bring the fans of both genres together. These Indians have a good eye for melody, so one can also have listened to Iron Maiden and Judas Priest. The power-dragging 'Omega Point' underlines that.
The sixth long player of Kryptos shows why this group is seen as one of the standard bearers of metal from India. Kryptos has another nice trump card in his hands with Force Of Danger. - White Room Reviews
Release Date: October 1st, 2021
FFO: Judas Priest, Kreator, Accept, Enforcer, Exciter, Midnight
Location: Bangalore, India
Kryptos was formed in 1998 in Bangalore, India and have long been considered one of the spearheads of the Indian heavy metal revolution. With six critically acclaimed albums under their belt, they have supported some of metal's biggest names like Iron Maiden, Testament, Kreator, Exodus and many more, earning themselves a reputation as a fiery and exciting live act.
Check out this video!
Check them out on Spotify and add them to your playlists!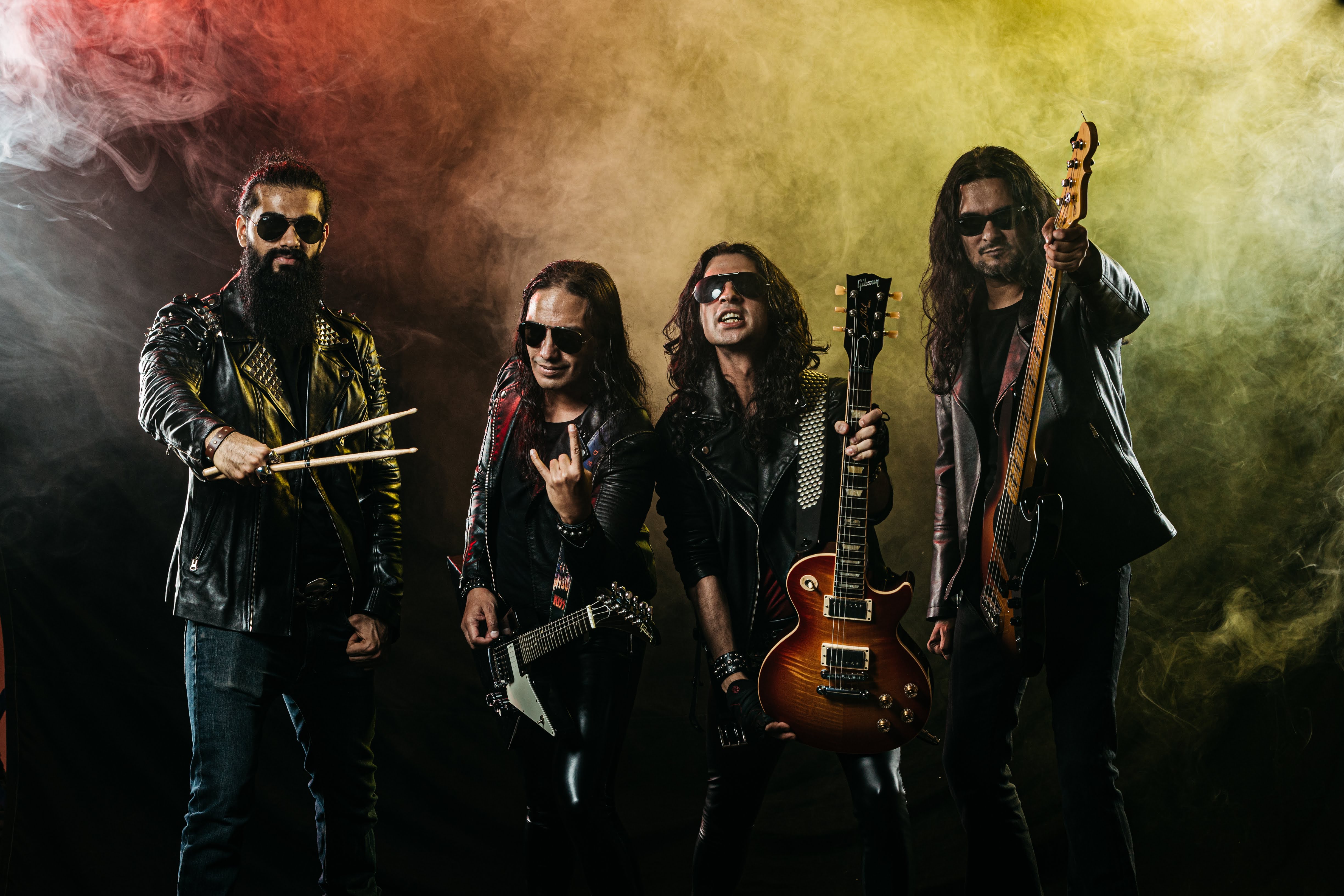 Follow the band at these links:
https://open.spotify.com/artist/0SmK0Nh1fuDYGSGWDI3eVh
kryptosindia.bandcamp.com
https://www.facebook.com/KryptosIndia/
https://www.instagram.com/kryptosindia/