Barry Benedetta
In 1984 Barry Benedetta worked with Pete Way as the guitarist for the British Rock Band WAYSTED. 1985-1986 he worked with Tom Keifer / Cinderella's front man as a lead guitarist on "Back Home Again", "Nothin' for Nothin'" and "Push, Push" on Cinderella's Debut album "Night Songs". Selling over 3.5 million copies upon its release Barry earned Gold and a Multi-Platinum award for his contribution to the band's successful debut.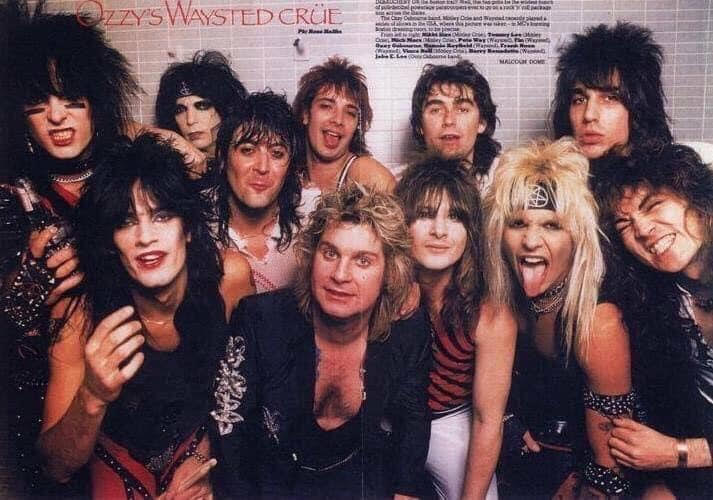 Years later Barry released a Christian album with Rock Solid Talent Entertainment with Phil Taylor. While working with Phil on that project Barry asked Phil to help him to find a new vocalist for his next album. Phil introduced Barry to Shimmer Johnson as a possible vocalist and the rest is history.
Shimmer came in ready and paid for the studio time to record the album "SHADOWS" at Catalyst Production Edmonton. The album took them less than 3 months to record in Edmonton Alberta. They work so well together that everything fell into place and the final result is music that is so amazing!
Barry and Shimmer released the album "SHADOWS" independently. You can find the album on SOUNDCLICK and BANDCAMP as well as on all online stores May 1, 2020.
December 17 2021, Barry was found in his home unresponsive. He was taken to the hospital where he was placed on a vent with Covid-19 symptoms. He succumbed to his complications from the virus on January 6 2022 at 1:36am. He leaves behind a beautiful wife Tish DeBenedetta and his 3 children. He also leaves behind his new rock family with DeBenedetta as well as all the fans he has from 1985. Barry is to be remembered as an amazing guitarist that could solo like no other! He was obnoxiously funny and sweet and a very compassionate soul. He loved those around him and he was so excited that he was able to do music again at 60 years old for DeBenedetta. They had planned on releasing more music in 2022! Shimmer Johnson the lead vocalist of the group plans on releasing the unfinished music Barry and her wrote. So stay tuned for more DeBenedetta in the future to honour the late Barry Benedetta. 
All Donations On Barry Benedetta's go fund me page will be given to the family for burial purposes and medical expenses. All donations are welcome and appreciated.
Website: http://www.debenedetta.com
Social Media Connect: https://lynxinbio.com/debenedetta 
Instagram : https://www.instagram.com/officialdebenedetta
Twitter: https://twitter.com/debenedettaband