Katana Cartel - The Sacred Oath - Reviewed By ODYMETAL ! Check it out here at this link: https://odymetal.blogspot.com/2021/12/katana-cartel-sacred-oath.html
Founded in 2012 by three musicians including guitarist Rob Georgievski who is still present to this day. The actual departure dates from 2015 with some changes of members and only one EP on the counter. The line-up, for this first album released in early 2021, in addition to Rob, consists of Steven Falkingham on vocals, Dylan Reeves on guitar, John Price on drums and Matt Ientile (PEGASUS) on bass.
The band evolves in a traditional Heavy Thrash Metal with a well-rendered melodic aspect, due to the clear and relatively varied voice, the choirs and catchy choruses. The riffs are numerous and give a real striking force and are, with the always melodic choruses and the excellent solos, the solid basis of the compositions. Stand out in a METALLICA atmosphere, "Bang Your Head" and "The Battle" with a grain of madness in the end. I really like "Night Town" which has a brighter sound and a melodic Hard chorus like the solo. "Dime A Dozen" is struck and jerky and finally presents a PANTERA groove on a thrashising heaviness. "Judge Shredd" has a MAIDEN influence, a long title taking as a whole. "Grenade" is the most powerful title, with big riffs and superb chorus in an atmosphere of the 80s, excellent !!!
A first album that can be listened to, without real surprise, but which sounds good and which allows to discover the group and thus especially to remember its name for the rest of its adventure. ODYMETAL
Katana Cartel are a Heavy Metal band Hailing from Melbourne, Australia. They are a band who like to rock out, Have fun and aren't afraid to show it. Their riff-driven, catchy, foot-tapping tunes will have you banging your head in no time!
Katana Cartel offers a nice blend of Traditional Metal, Thrash Metal, Power Metal, Modern Metal & Hard Rock! FFO: Metallica, Iron Maiden, Iced Earth
Here's some brief History on the band. They were Founded in 2012 by guitarists Rob Georgievski &(Former  Members Aidan Le Gassick & Lyle Jenkins) they planted the seed to start Katana Cartel. Due to line-up Changes (Drummer John Price Joined around this Period) there was a delay in Playing Live/Music releases, but things changed & the band started to shape itself in 2014 &  the band was finally formed/Ready in 2015. Since 2015 they have only released an EP 'War Part 1' which has been received well everywhere. In 2016/2017 After numerous Bass Player changes, the band enlisted Matt Ambrose to join.  In 2018, the Band began work on the 1st Full Length Album, In 2018 long-time Guitarist/Founding Member Aidan & Katana Cartel Parted ways, which opened the door to a new Guitarist in Dylan Reever. The New Album  is set to be released in 2020, with another Australian Tour & a Possible Overseas Tour as well.
Check out this video!
Support the band on Bandcamp!
Check them out on Spotify and add them to your playlists!
https://open.spotify.com/artist/6MngbKovX3R5FrHMXbAqaL?si=HYXN0P08SnOZU8Zv6emN1g&dl_branch=1
They are also available on Apple Music!
https://music.apple.com/us/album/the-sacred-oath/1550938359
Katana Cartel are: 
Steven Falkingham - Lead Vocals 
Robert Georgievski - Guitar 
Matt Ientile - Bass 
Dylan Reever - Guitar 
John Price - Drums 
Management and Bookings: 
Email: katanacartel@live.com 
Phone: +61 413 718 999 (Robert Georgievski) 
Phone: +61 412 223 497 (Steven Falkingham)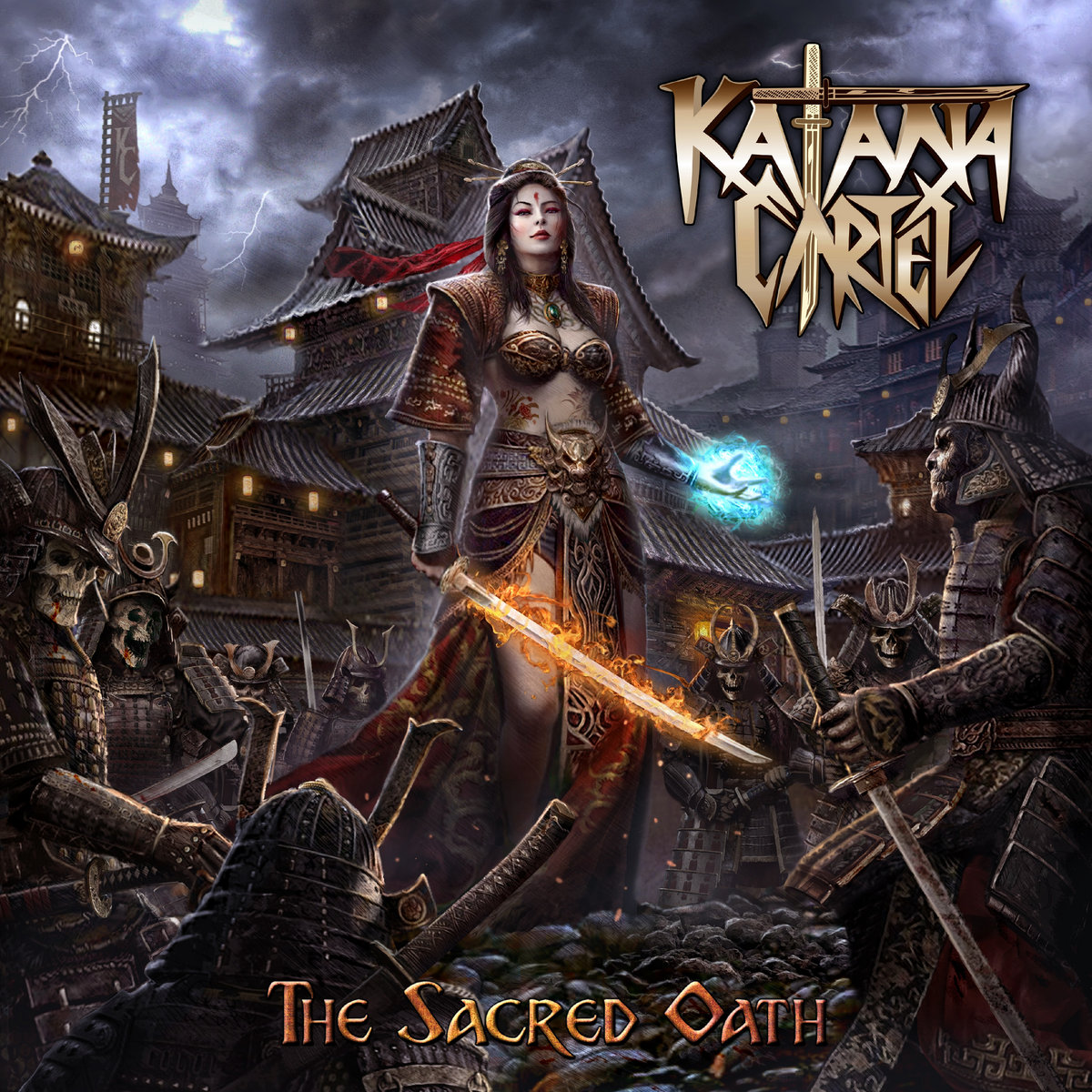 Follow the band at these links: 
https://www.youtube.com/channel/UCI2Zd5M78RwTQA17ybaEUNQ
https://open.spotify.com/artist/6MngbKovX3R5FrHMXbAqaL
https://katanacartel.bandcamp.com/album/the-sacred-oath-digital-edition
https://www.instagram.com/katanacartelofficial/
https://www.metal-archives.com/bands/Katana_Cartel/3540417050
https://twitter.com/katanacartel
https://www.facebook.com/katanacartel/
Album Reviews
https://metalgodstv.com/katana-cartel-album-review-the-sacred-oath/
https://ever-metal.com/tag/katana-cartel/