Greybeard joined us on the show to talk about the new record Oracle and the upcoming CEMR fest! We played new music from the band as well as new releases from Monster Magnet, Body Count, Vulture, TONY MARTIN, Edan H, Luciferian Insectus, Gravehuffer, Jason Aaron Wood, Me And That Man, BEHEMOTH, Belphegor, and FARDEAUX! We also played some classics by request from Ozzy Osbourne, ROTTING CHRIST, Goatsnake, Bastard Priest, The Doors, Danzig, and Samhain!
Track list:
1 - Bark At The Moon/Suicide Solution/Lighting Strikers - Ozzy Osbourne
2 - The Zach Moonshine Intro
3 - Motorcycle (Straight to Hell)/Powertrip/Be Forewarned - Monster Magnet
4 - Another Level (feat. Jamey Jasta) - Body Count
5 - Dealin' Death - Vulture
6 - The Doom Of Men - Elliott's Keep
7 - As The World Burns - TONY MARTIN
8 - Greybeard - Interview featuring Vision/Unspeakable/Eternal
9 - Final Wrath - Edan H
10 - Shrouds Ov Secrets/Ritual Ov Death - Luciferian Insectus
11 - Quarantine War Machine - Gravehuffer
12 - Sycophant - Jason Aaron Wood
13 - Ze Nigmar - ROTTING CHRIST
14 - Another River to Cross/Elevated Man - Goatsnake
15 - Visions of Doom - Bastard Priest
16 - Roadhouse Blues - The Doors
17 - Godless/Sistinas - Danzig
18 - To Walk the Night - Samhain
19 - Cross My Heart And Hope To Die - Me And That Man
20 - Evoe - BEHEMOTH
21 - Blackest Sabbath 1997/Baphomet/Necrodaemon Terrorsathan - Belphegor
22 - Silver Crack - FARDEAUX
Listen to the full episode on Mixcloud!
Listen to the interview segment on Spotify:
Listen to the Interview segment on iTunes!
Listen to the interview segment on YouTube!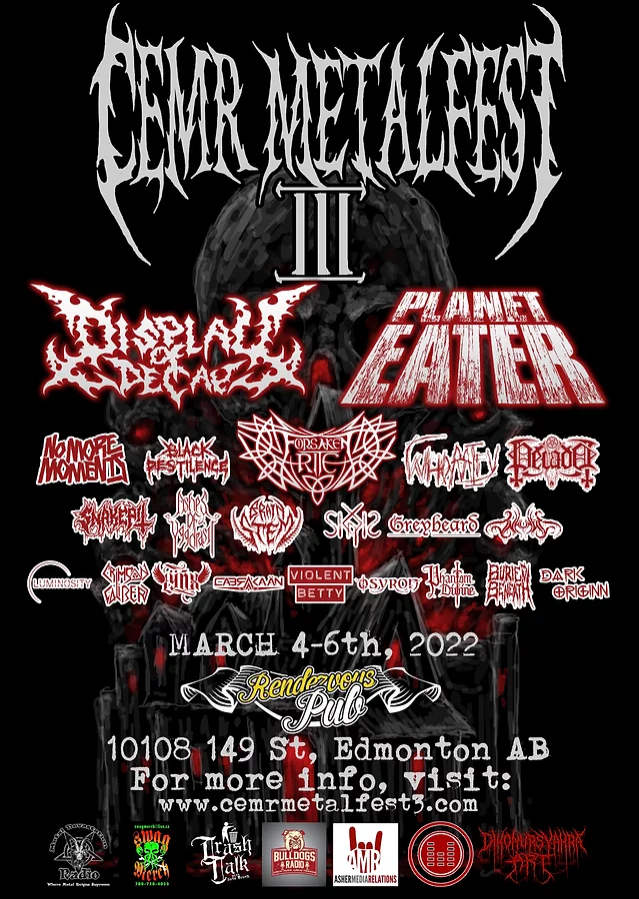 "After being on hiatus since our last Metalfest in 2017, we thought it was time to have one more before focusing on Canada's Extreme Metal Radio. As two projects at a time are a challenge to work on, especially with a pandemic. CEMR Metalfest III, will hopefully our most explosive event to date."
CEMR Metalfest III is been held at Rendezvous Pub located in Edmonton,AB Canada. 
Confirmed dates to be, March 4th to the 6th 2022 
https://www.cemrmetalfest3.com/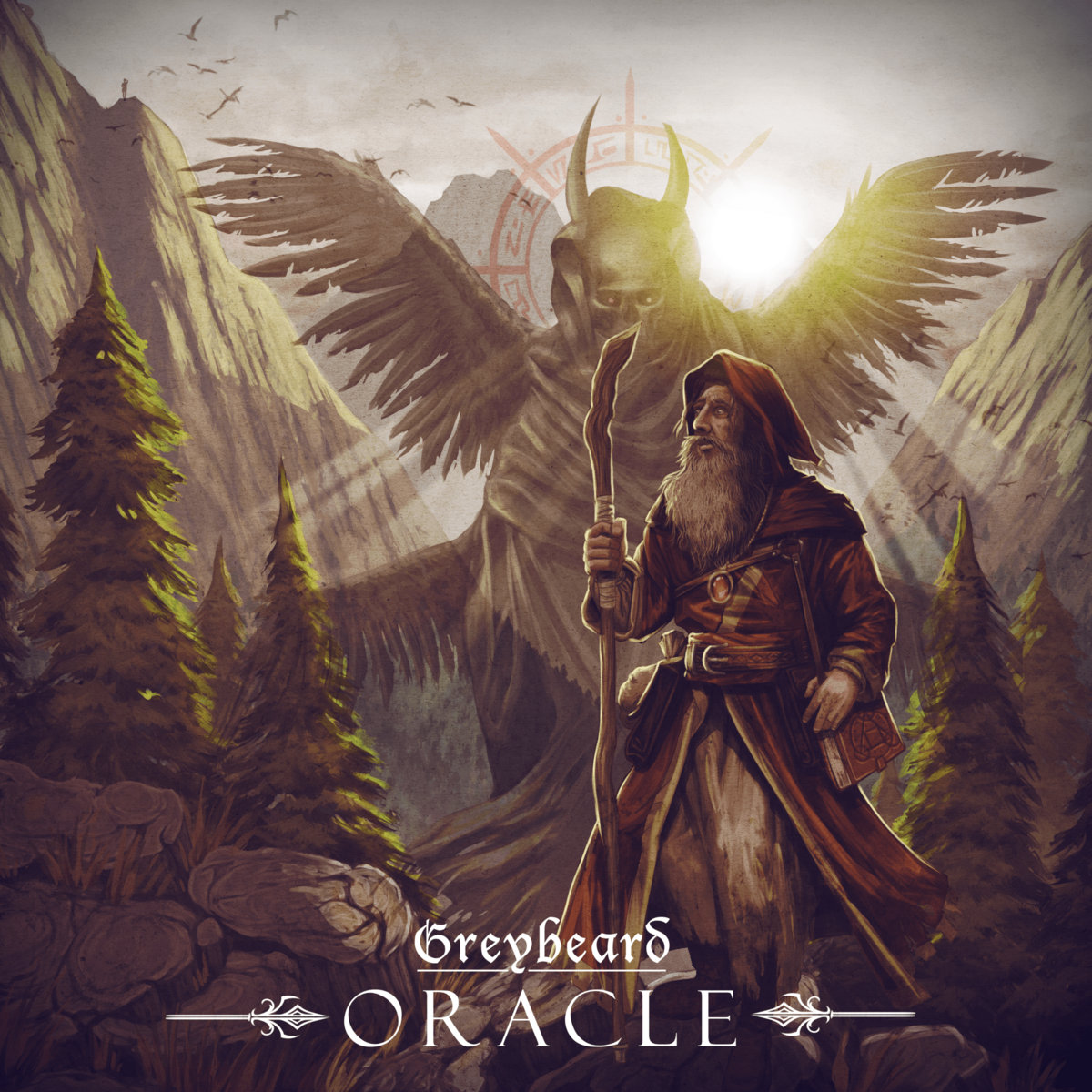 A concept album that spins an epic story about cowardice, betrayal, relentless pursuit, and vengeance. A village oracle makes a deal with a dark, supernatural power and when he can't keep up his end of the bargain, the dark power seeks him out... this one is pretty much a DnD adventure in song format, each song is a part of the story. Enjoy! \m/