Release Date: December 10, 2021
FFO: Kiss, Eric Carr, Paul Stanley, WigWam, The Hellacopters, D-AD, Accept, Ace Frehley, Gene Simmons, Backyard Babies
Location: Sweden, Denmark, Norway and America
Carr Jam -21 Featuring Jesper Binzer (D-A-D) and Ryan Roxie (Alice Cooper) Releases a KISS Classic! Carr Jam – 21 is back with their second single from there self-titled debut EP and this track features legendary singer Jesper Binzer (D-A-D) on lead vocals and Ryan Roxie (Alice Cooper) on guitar together with members from Bonafide, Velvet Insane and Electric Boys." Great to be allowed to get right into an ultimate 70's number - both classic and naive at the same time. Exactly where glam rock starts to get cool!! - thank you and enjoy!" - Jesper Binzer
Carr Jam – 21 is a project to celebrate the legacy of the late Eric Carr (KISS 1980-1991). Eric tragically passed away 30 years ago, and we wanted to do something special. Together with some of the most well-known and KISS inspired musicians, we have recorded 2 songs written by Eric Carr + 2 KISS songs.
The people behind the project are: Dregen (The Hellacopters, Backyard Babies), Gustav Kronfelt (video producer), Jolle Atlagic (Electric Boys, The Quill), Jesper Lindgren (Velvet Insane), Ryan Roxie (Alice Cooper/Slash's Snakepit) Åge Sten Nielsen (WigWam), Philip Shouse (Accept, Ace Frehley, Gene Simmons), Jesper Binzer (D-A-D) and Martin Ekelund (Bonafide).
Second single 'Love Her All I Can' is out now and the EP will be released 7/1, 2022.
Listen here and pre-order the EP: https://orcd.co/love-her-all-i-can  
The track is a cover of the KISS classic " Love Her All I Can ":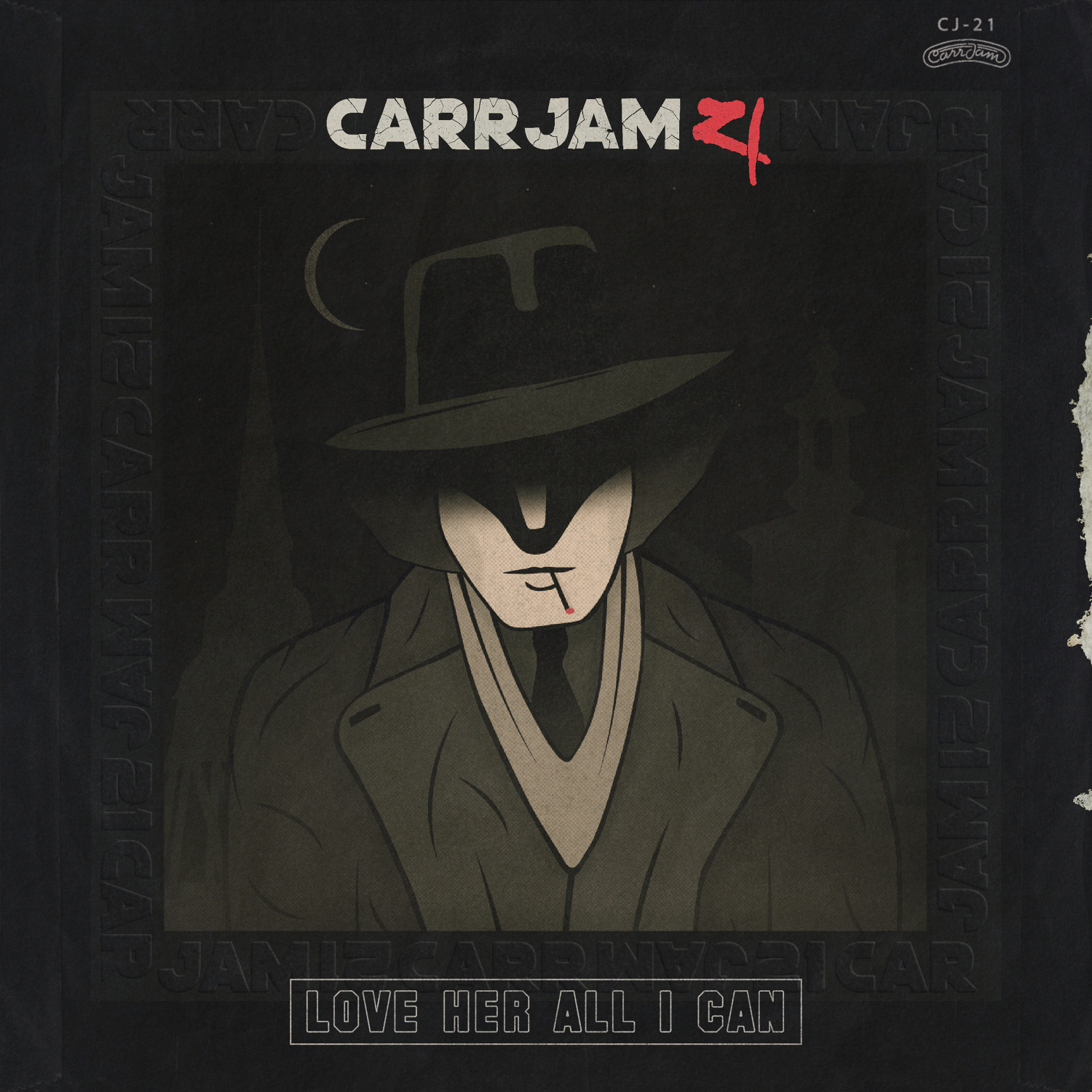 Follow the band at these links:
https://open.spotify.com/album/7eqlH7LK1dZJQ7jcUUqHSS
https://music.apple.com/us/album/can-you-feel-it/1589258257
https://www.youtube.com/channel/UCwfy_8ApE3v3KyxusKARatQ
https://www.facebook.com/Carrjam21
https://www.instagram.com/carrjam21/
https://www.instagram.com/dregenofficial/
https://www.facebook.com/DregenOfficial