Following the enormous success of HEILUNG's sold out appearance at the historic Red Rocks venue in Denver, CO in October 2021, the enigmatic world music collective is now announcing their return to North America! The first ceremony will take place on the evening of August 26 in Atlanta, GA and the final curtain will draw on October 1 in Dallas, TX. Tickets will go on sale on Friday, December 10 @ 10:00 A.M. local time and are available HERE. The full run of dates can be found below. For each ticket purchased, a tree will be planted.
HEILUNG comments, "Friends overseas, we were deeply moved by your warm welcome on our first visits in North America. We will return for our 2022 tour beginning in August, to sing, howl and dance with you again. For each person joining the ritual, one tree will be planted."
HEILUNG's ritual is neither a performance nor a concert; it is a fully immersive ceremony that connects its listeners with the elements of nature through music, dance, and mysticism. For a glimpse of what to expect at an evening with HEILUNG, watch 'LIFA,' which was recorded live at Castlefest 2017, HERE. 
HEILUNG will be supporting their 2019 release, 'Futha,' which debuted at #3 on the Billboard Heatseeker charts and #4 on the Billboard World Music Charts, placing on a total of seven Billboard charts within the first week of its release.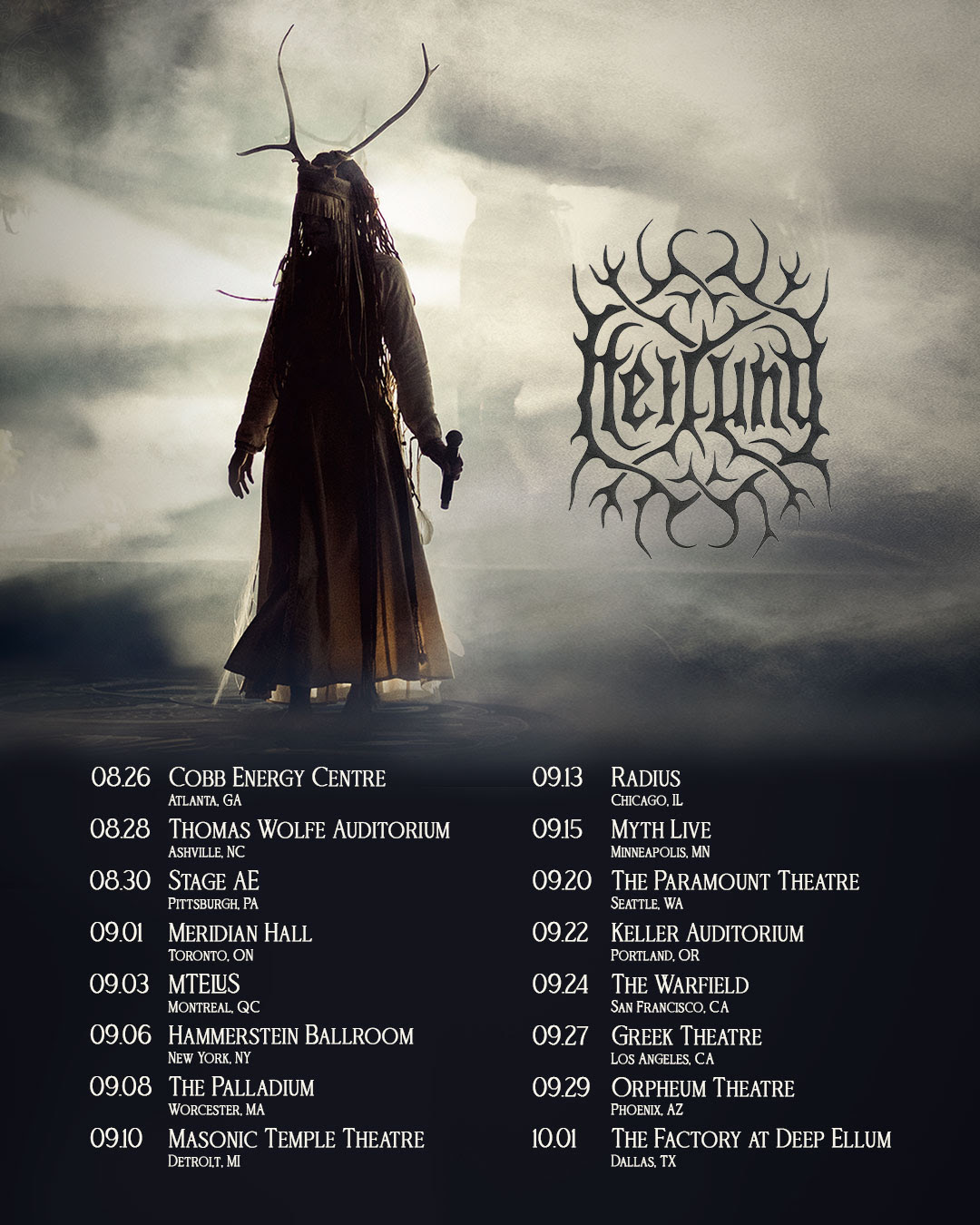 HEILUNG North America 2022:
08/26/22: Atlanta, GA @ Cobb Energy Center [TICKETS]
08/28/22: Asheville, NC @ Thomas Wolfe Auditorium [TICKETS]
08/30/22: Pittsburgh, PA @ Stage AE [TICKETS]
09/01/22: Toronto, ON @ Meridian Hall [TICKETS]
09/03/22: Montréal, QC @ MTELUS [TICKETS]
09/06/22: New York, NY @ Hammerstein Ballroom [TICKETS]
09/08/22: Worcester, MA @ The Palladium [TICKETS]
09/10/22: Detroit, MI @ Masonic Temple Theatre [TICKETS]
09/13/22: Chicago, IL @ Radius [TICKETS]
09/15/22: St. Paul, MN @ Myth Live [TICKETS]
09/20/22: Seattle, OR @ The Paramount Theatre [TICKETS]
09/22/22: Portland, OR @ Keller Auditorium [TICKETS]
09/24/22: San Francisco, CA @ The Warfield [TICKETS]
09/27/22: Los Angeles, CA @ Greek Theatre [TICKETS]
09/29/22: Phoenix, AZ @ Orpheum Theatre [TICKETS]
10/01/22: Dallas, TX @ The Factory in Deep Ellum [TICKETS]