Seventh Dimension - Black Sky - Reviewed By Rockportaal ! Check it out here at this link: https://www.rockportaal.nl/seventh-dimension-black-sky/
This is another typical example of a band with a lot of talent on board and yet does not take a step on a bigger stage. Some things I can't understand...
Colleague Maurice indicated 3 years ago in his review of the previous album The Corrupted Lullaby: "It is a mystery to me that this band is still looking for a label. They should be in line for Seventh Dimension".
I have been asking myself this question for a long time. I've been following the band since 2013, when the debut Circle of Life came out. A progmetal band from Stockholm. Five young enthusiastic men with, in my eyes, above-average musical talent that immediately caught my attention in the large pond of bands. For my radio show at the time, I was always looking for new music that excited me and wanted to share it with the whole world. And suddenly these gentlemen came to the surface.
The album Recognition that followed in 2015 made it even clearer to me. The opener Deception, for example, contains an instrumental part that I can't imagine the average progmetal lover not sitting upright. And then there are nine more songs after that. Now we are six years and two albums later. Very special with the big brain Luca Della Fave operating from Tokyo. This doesn't make writing and composing an album like this any easier. There is no studio or rehearsal room where you can spar together. In addition, there is a time difference of about seven hours. An interview with Luca is planned and then I can ask him these questions. Soon on this website...
Black Sky is now the fourth album that was presented to the world on Friday, June 18 by means of a Youtube livestream. The whole band was there to proudly introduce their new brainchild. Nowadays, this is a very nice way to set up an integral release party for this. Physically, this is currently more difficult and, moreover, it is accessible to the whole world.
Premonition is an instrumental intro that overflows into Bad Blood. A solid song that immediately shows on the headphones that Anthony Berlin shows how a progmetal album should sound. He has been responsible for the mix and mastering since the early days of the band. So he feels like no other what the gentlemen have in mind. Nico Lauritsen has to push hard with his vocals to keep up with the band in this heavy track. And he masters it very well. The music demands a lot from a singer and Nico shows that he has these qualities. Kill The Fire draws the line but is just a bit more melodic with some multi-layered choruses. A lot of things happen around you when you listen with concentration. Eric Bauer duels on his keyboard with Luca on guitar and makes the whole thing a very exciting track. Resurgence makes it clear that the album is the hardest so far. And that was also announced a bit in advance. Everything is just a bit harder and fatter. Fast solos and drum fills. I do like it. Falling is a first cautious ballad-like interlude. Black Sky: Assembly is a 5 minute intro to the second part Black Sky: Into The Void. In total a little fifteen minutes into the room with all kinds of tempo changes and solos. As The Voices Fade is a short start to the great climax of the whole. Incubus is allowed to close and does so with verve. Everything that has come along in the previous 35 minutes comes together again in a wonderfully epic song that goes in all directions.
Actually, I'm shortchanging the album with some short pieces of lyrics about the tracks. All in all, it has become a great progmetal album that certainly deserves a bigger stage. The band has indicated that they will be able to be together more physically in 2022 after Luca's studies in Tokyo. They also want to try to tour europe and hopefully they will visit our country as well. I will certainly be there. And I hope many with me because this record can manage to reach more people. Perhaps my enthusiasm contributes to this... - Rockportaal
Release Date: June 18, 2021
FFO: Dream Theater, Symphony X, Opeth, Andromeda
Location: Stockholm, Sweden
Label: Corrupted Records
Description: The fourth album by the Stockholm based prog metal band Seventh Dimension. Seventh Dimension is a 5-piece progressive metal band that was formed in 2009 by founding members Luca Delle Fave (Guitars), Rikard Wallström (Bass) and Marcus Thorén (Drums) in the underground progressive scene of Stockholm, Sweden. The bands main influences are bands such as Dream Theater, Symphony X, Andromeda, Porcupine Tree, Opeth among others. While searching for the remaining band members, Luca spent a lot of time writing music that would end up on their first album, 'Circle of Life'. In 2010, the band became complete after Nico Lauritsen (Vocals) and Erik Bauer (Keyboards) joined the band. In 2011, the band debuted on the live scene in Stockholm as the opening band to prog metal band Forgotten Suns from Portugal. They would later open for them again in Lisbon. In 2012, Seventh Dimension entered the studio to record their debut album. They immediately marked themselves as a story telling band with big visions by debuting with a concept album that got to see the light of day on January 15th, 2013. In promotion for the album, Seventh Dimension kept playing around the Stockholm area as well as on prog festivals. Shortly after the release of 'Circle of Life', new music was being written for the next album. The second album 'Recognition' was released on February 13th, 2015. Prog Metal Zone gave 'Recognition' a top score and included it in their list of "Best progressive rock/metal albums of 2015" while the band also started to gain fans over in Japan.
Check out the video!
The third album 'The Corrupted Lullaby' was released on November 1st, 2018 and was the most ambitious project Seventh Dimension had done so far. It was a concept album that as a whole displayed the bands vision of creating a story from start to finish with a fitting soundtrack to every event. The album got a great reception, landing great reviews and much attention on various websites and magazines, including bringing the band to perform as the main event on a show at Wild Side, Tokyo in September 2019. In March 2020, the band released their first ever cover song, covering Dream Theater's classic 23-minute prog epic 'A Change of Seasons' from 1995. Shortly after this, the band would start recording their fourth album which was announced by the end of the year. The entire album was recorded from separate locations due to the pandemic. Prior to the release of the new album, the band released three singles on YouTube for the songs 'Resurgence', 'Falling' and 'Black Sky: Into the Void'. In June 2021, the fourth album 'Black Sky' was released, introducing a heavier side of the band with a more compact set of punchy prog metal songs, as a contrast to the predecessor 'The Corrupted Lullaby'.
Check them out on Spotify and add them to your playlists!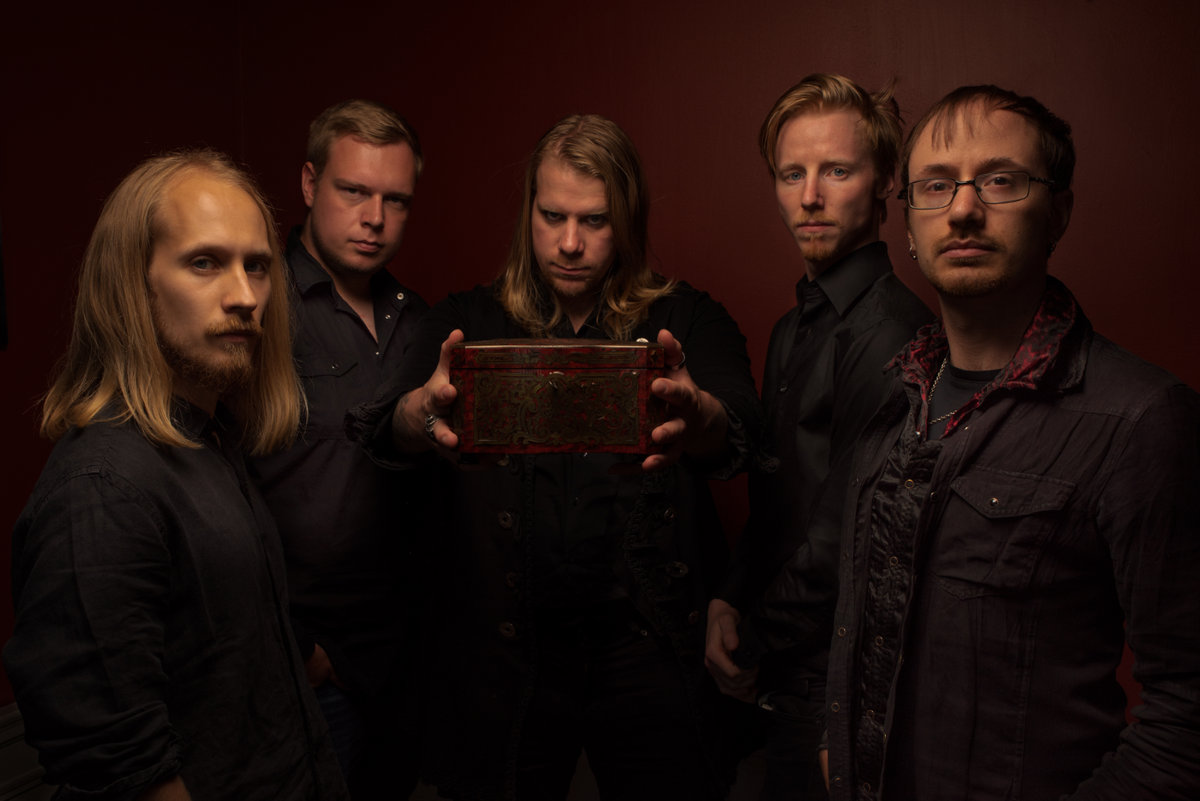 Band line-up:
Nico Lauritsen – Vocals
Luca Delle Fave – Guitars
Rikard Wallström – Bass
Erik Bauer – Keyboards, synth
Marcus Thorén – Drums, percussion
Track listing:
01 – Premonition
02 – Bad Blood
03 – Kill the Fire
04 – Resurgence
05 – Falling
06 – Black Sky: Assembly
07 – Black Sky: Into the Void
08 – As the Voices Fade
09 – Incubus 
Follow the band at these links:
https://www.seventh-dimension.net/
https://www.youtube.com/user/SeventhDimensionBand 
https://www.facebook.com/seventhdimensionband
https://www.instagram.com/seventhdimensionofficial
https://twitter.com/7thOfficial
https://seventhdimension.bandcamp.com/
https://open.spotify.com/artist/6uTc533rrgwo9qEp4nBCAZ?
si=cUrR2i3kQ9KyHTNo6ziPcw&dl_branch=1
https://music.apple.com/us/artist/seventh-dimension/589528246