Barbarian Prophecies - 'PSI (Video Lyric)' - Reviewed By FULL METAL MAYHEM ! Check it out here at this link: https://fullmetalmayhem.wordpress.com/2021/12/01/barbarian-prophecies-mit-horizon/
How do I find the record: Doesn't sound bad so far. On the instruments the very big Otto is unleashed, which unfortunately degenerates a bit too much into Frickelkram, but otherwise rock-solid death metal. I can't complain about the vocals either. They sound really nasty and inhumane. Only here and there the Santanaesque passages do not quite pass in.
Despite the very long intro, which could be more interesting for guitar professionals, I really like MORTE NEGRA, as well as the title track HORIZON. Both kick properly and have that certain something. I also like the other songs, but the two remain my favorites
Conclusion: Especially for instrumentalists, the album should be worth a look. Even others who only know how to hold a guitar, like me, can have fun with it. But take a look here: - FULL METAL MAYHEM
Release Date: August 16, 2021
FFO: Necrophobic, At the Gates, Obscura
Barbarian Prophecies is an extreme metal band formed in Spain in 2000. The band has played in different parts of Europe during all these years both in Underground events and in big festivals like Resurrection Fest.
The current line up is:
Alicia (Bass & Vocals)
Arnt (Guitar & Synths)
Diego (Drums)
Óscar (Guitars & Backing Vocals)
Barbarian's new album will be released in physical format in fall 2021, it is the band's 5th LP and the band's 9th studio work. Horizon" will be released digitally on August 16th. The CD and Vinyl edition will be under the labels:
- Base Record Production
- Hecatombe Records
- Violence In The Veins
- Iron Matron Records
Check out the new video!
The artwork for "Horizon" will be done by Tronner Graphics, both CD and Vinyl versions will have a different track list. This album will contain a new version of the first song that was composed for BP "Supreme Vampire" recorded again 21 years later. Horizon has been recorded, mixed and mastered at Kollapse Studios by Iván Ferro during the winter of 2020/2021
Stream them on Spotify and add them to your playlists!
https://open.spotify.com/album/1LACjJd2MQFNPBg87LrYIb?si=oQxnh5GdR7mD5HeKoRoWww&dl_branch=1
Also avalable on Apple iTunes!
https://music.apple.com/us/artist/barbarian-prophecies/642745369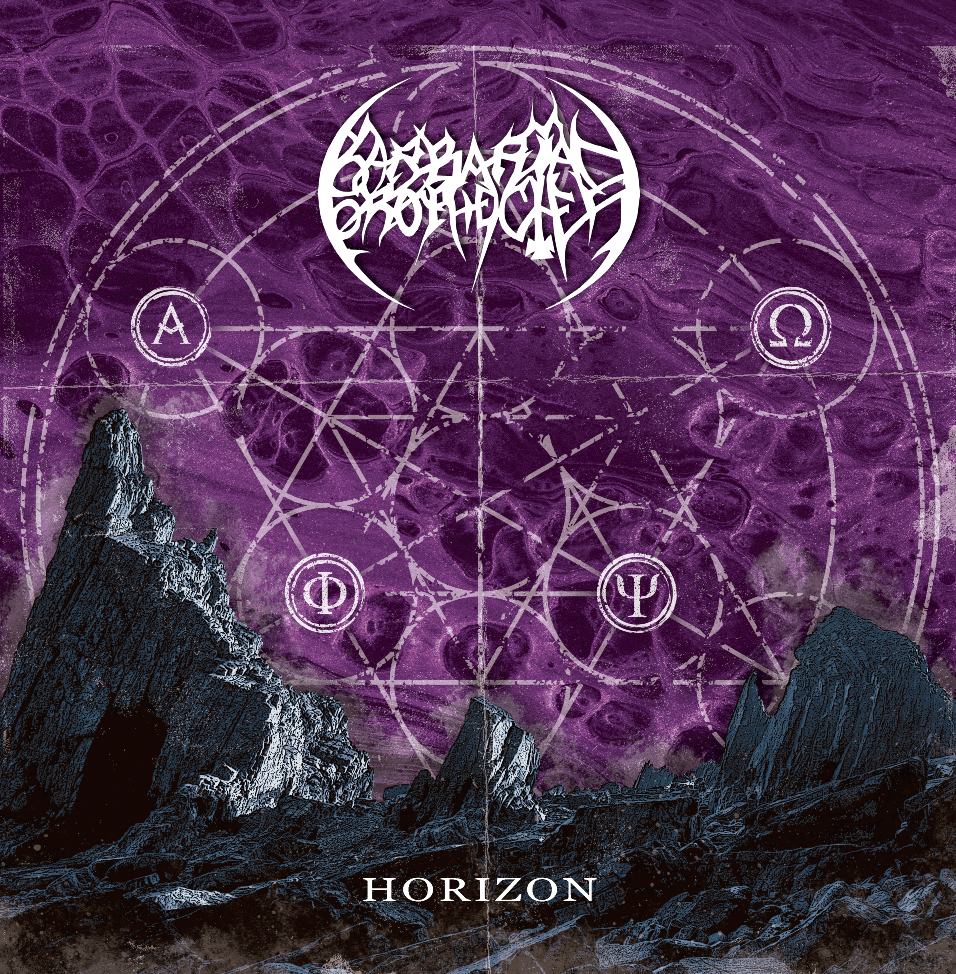 HORIZON track list
1 / Alpha
2 / Among us
3 / Phi
4 / Supreme vampire
5 / Morte negra (only in CD version)
6 / Horizon
7 / The Sign (only in CD version)
8 / Psi
9 / Übermensch (only in CD version)
10 / Omega
Follow the band at these links:
Barbarianprophecies@hotmail.com
https://www.barbarianprophecies.com
https://www.facebook.com/barbarianprophecies
https://www.VK.com/barbarianprophecies
https://barbarianprophecies.bandcamp.com/
https://soundcloud.com/barbarian-prophecies
https://twitter.com/BPband_official
https://youtube.com/c/barbarianprophecies
Instagram: @barbarian_prophecies