Bloodride - Idiocracy - Reviewed By Metal Digest ! Check it out here at this link: https://metal-digest.com/2021/10/26/bloodride-idiocracy/
Finland may not be the first place that people think of when asked about thrash metal, but it actually shows that in the 40 years of thrash, the genre has become a global commodity with bands from every corner picking up the guitars, donning denim and leather and whacking the tempo up to 300bpm. This year has Finnish thrashers Bloodride returning with 'Idiocracy', their fourth album which round off a hugely productive decade.
                There is no denying that with 'Idiocracy', Bloodride know how to batten down the hatches and thrash. This is a decent album which charges out of the gate from the off as tracks such as 'Rapid Fire', 'Fleshless' and 'Zombie Walk' all flourish with an old school thrash metal sound that will appeal to fans of Testament, Slayer and even Overkill. This sound is all wrapped up in a decent production, it allows every instrument to shine it lets 'Idiocracy' gain the contemporary aggression doled out by bands such as Warbringer and Havok and this is a prospect that will make any thrash metal fan go gooey with excitement.

                Yet, there isn't anything here that thrash metal fans won't have heard before and there is very little here that will appeal to any one outside of the thrash metal world. But, who fuckin' cares with that? Not that Bloodride will give a rodent's rectum, 'Idiocracy' is an album for thrash fans, by thrash fans that they will thoroughly enjoy. - Metal Digest
Release Date: September 17th, 2021
FFO; Exodus, Death Angel,  Testament
Finnish thrashers Bloodride have raged over two decades and they are getting still even more furious. New album "Idiocracy" storms you over like pack of wildhorses.  
Their fourth album´s lyrical themes are angry notices about how we badly treat each other and mother Earth. 
Great Dane Records released album "Idiocracy" September 17th.  
Check out the video!
Check them out on Spotify and add them to your playlists! https://open.spotify.com/album/2oBPsBQfEDbCph6VSMIVEj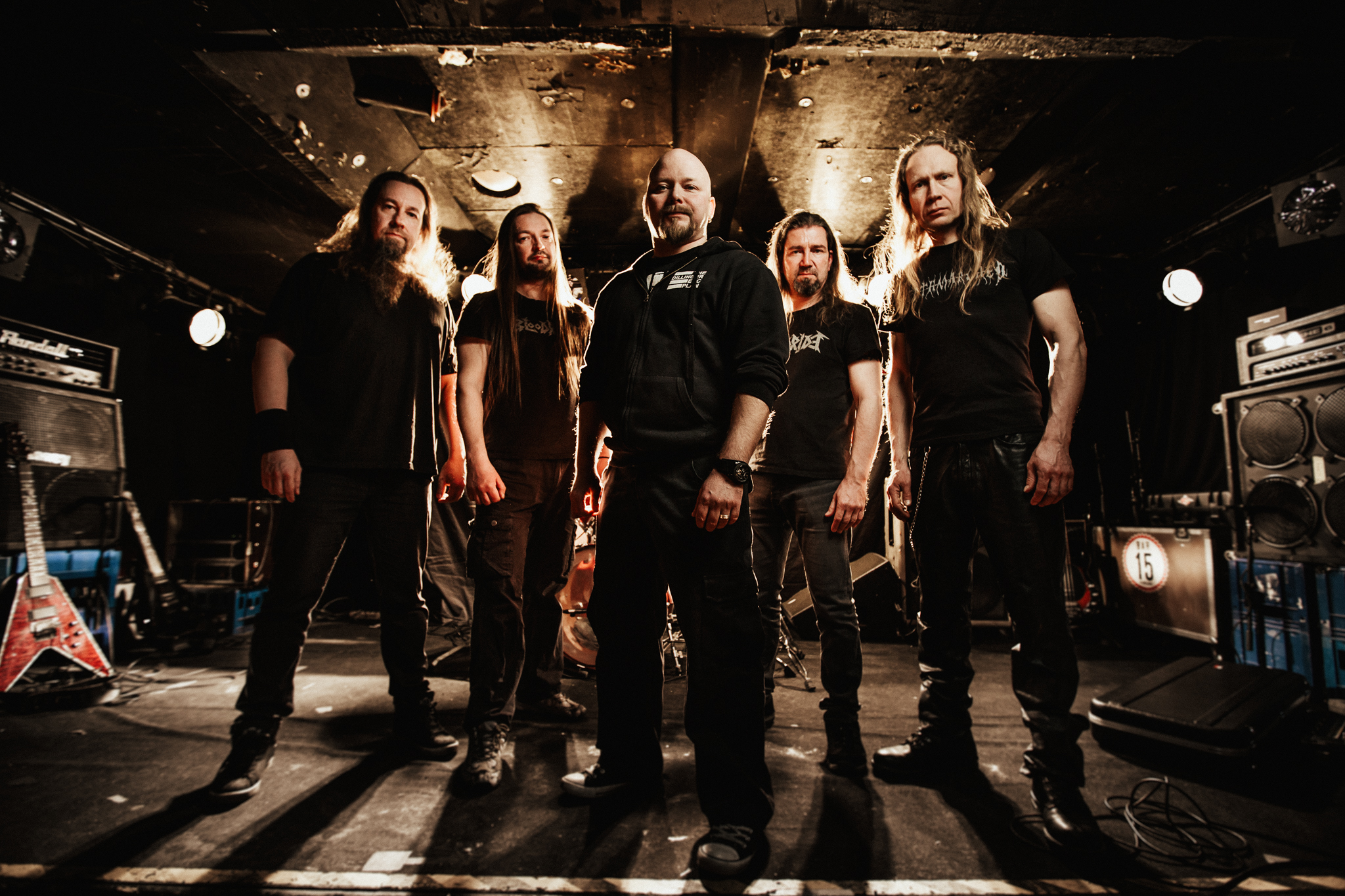 Photo by @jaakkohoykinpuro
BLOODRIDE are :
Jyrki Leskinen - vocals
Teemu Vähäkangas - guitar
Simo Partanen - guitar
Esa Pennala - bass
Petteri Lammassaari - drums
Listen WHOLE ALBUM here:  
Spotify: https://open.spotify.com/album/7l1I1WGbGZz7SkjGtX0Udk 
Deezer: https://www.deezer.com/us/album/259428352 
Bandcamp: https://greatdanerecords.bandcamp.com/album/idiocracy 
For more info visit: 
www.bloodride.com 
www.facebook.com/bloodride 
www.instagram.com/bloodride666/ 
www.greatdanerecs.com 
www.facebook.com/GreatDaneRecords