Varnok - Anthropogenic - Reviewed By Metal Digest ! Check it out here at this link: https://metal-digest.com/2021/11/17/varnok-anthropogenic/
Some bands just know how to thrash, it's in their very blood, they grew up eating Slayer and Metallica for breakfast, lunch and dinner. One such band are Varnok who hail from San Francisco, that very epicentre of thrash itself have released their latest EP 'Anthropogenic'.
                'Anthropogenic' sounds almost exactly as the listener would expect it to. This is a band which put their pedal to the floor and smash forward like Roadrunner after an evening's worth of speed. Naturally, this means that there is nothing here that the listener will not have heard before, it is very much an entire service of thrash metal worship meaning that tracks such as 'Who Goes There', 'Anticop' and 'The Deluge of Fire' hit the road hard having all the appeal of not only Dark Angel and Slayer, but the heavier vocal delivery from Ralex Friesen means that 'Anthropogenic' has all the appeal of late 90's Testament as well as Possessed and early Death.

                Once again, Varnok have delivered the goods; yes, the production isn't exactly the best, but this also gives 'Anthropogenic' a certain familiar integrity and garage honesty that can be missing from those big production jobs. This ultimately means that 'Anthropogenic' continues to add to Varnok's foundation stones for the band to learn and grow from and hopefully Varnok now decide to tackle a full-length studio album. - Metal Digest
Release Date: October 1, 2021
FFO: Dark Angel, Sepultura, Possessed
Varnok is a thrash metal band from the SF bay area. 'Anthropogenic', out October 1st 2021, is our most ambitious release to date, featuring material written and honed over the 2020 pandemic till now.
Check out the new video for ' The Deluge of Fire' !
Check out the full album video!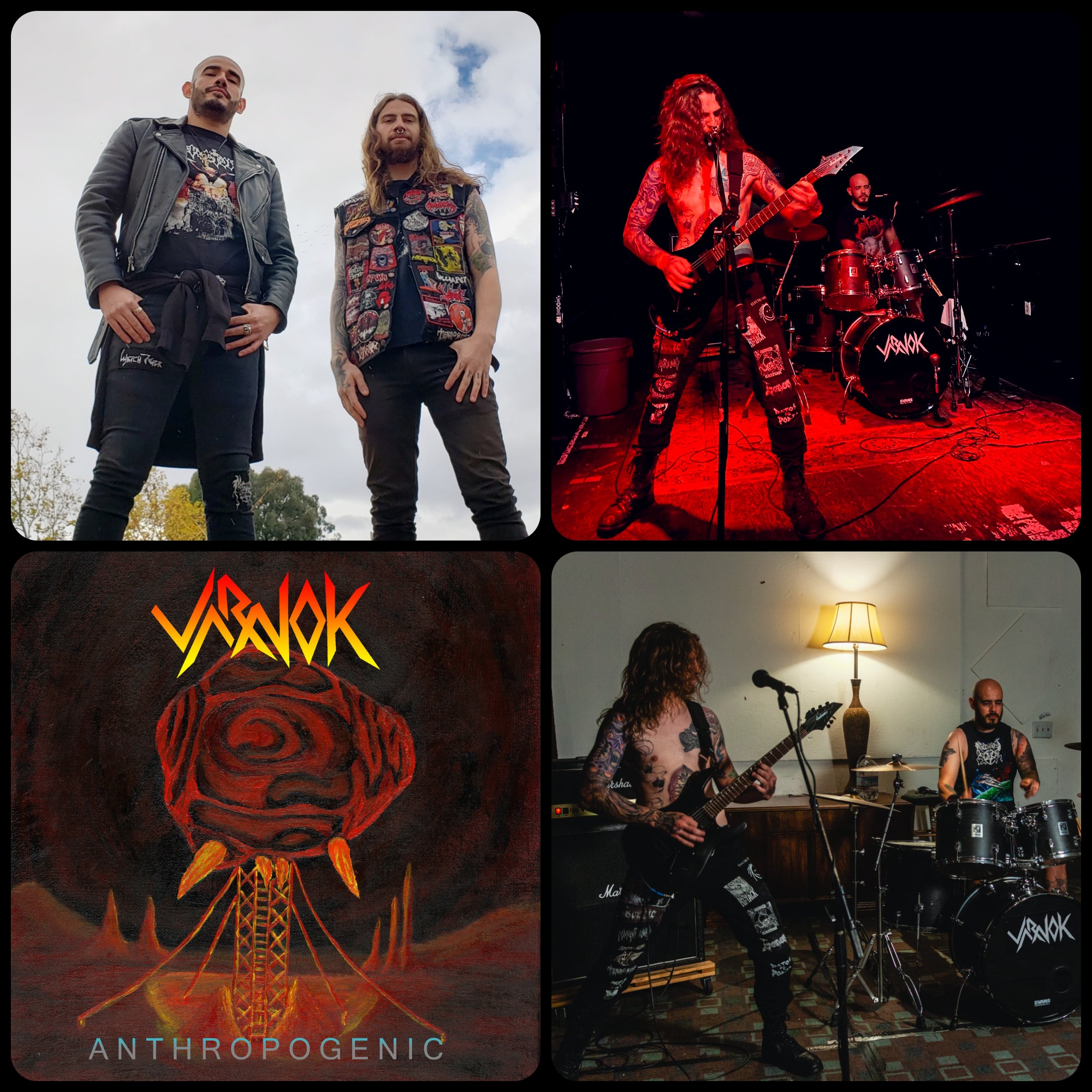 Follow the band at these links: 

https://www.facebook.com/VarnokOfficial
https://www.instagram.com/varnok_official/
https://varnok.bandcamp.com/