Ocultum - Featured Interview & The Zach Moonshine Show - Featured At Arrepio Producoes!
Ocultum - Featured Interview & The Zach Moonshine Show - Featured At Arrepio Producoes ! Check it out here at this link: https://www.arrepioproducoes.com.br/noticias/?n=DdbpQMUA5y
Chilean stoner/ doom act Ocultum join us on the show to talk about the new record and the metal scene in Chile. We play new music from the band as well as new releases from Creeping Death, ACID WITCH, Gravehuffer, Jason Aaron Wood, DECEASED, Dead Soul Revival, Fister, State Of Mind, The End of Melancholy, The Age Of Ore, White Crone, Sorcerer, Vrag, Fjøsnisse, Sick Society, Varnok, Journey Into Darkness, Beyond The Crescent Moon, and July! We also played classics by request from Monster Magnet, Slayer, Brutal Death Fuck, Guns N' Roses, and SAVATAGE!
Track List:
1 - Powertrip/Space Lord/Negasonic Teenage Warhead - Monster Magnet
2 - The Zach Moonshine Intro
3 - The Edge Of Existence - Creeping Death
4 - Jenifer - ACID WITCH
5 - Quarantine War Machine - Gravehuffer
6 - Sycophant - Jason Aaron Wood
7 - Sacrifice - DECEASED
8 - Let it Ride - Dead Soul Revival
9 - Ocultum - Interview featuring The Acid Road/ Residue
10 - South Of Heaven - Slayer
11 - Mandatory Suicide - Fister
12 - Baptized In Cum - Brutal Death Fuck
13 - Wardance - State Of Mind
14 - Internally Eternal/Black Horse - The End of Melancholy
15 - Sorry/Back Off Bitch - Guns N' Roses
16 - Forsaker - The Age Of Ore
17 - Stargazer - White Crone
18 - Gates of Babylon - Sorcerer
19 - Harcom - Vrag
20 - When Death Calls - Sorcerer
21 - He Carves His Stone/All That I Bleed/Edge of Thorns - SAVATAGE
22 - Liksvøpt - Fjøsnisse
23 - Sick Society - Sick Society
24 - Who goes there - Varnok
25 - Cosmic Knot - Journey Into Darkness
26 - Eternal Nightmare - Beyond The Crescent Moon
27 - The Tide - July
Listen to the full show on Mixcloud:
https://www.mixcloud.com/thezachmoonshineshow/ocultum-featured-interview-the-zach-moonshine-show/
Listen to the interview on Spotify!
Listen to the interview on YouTube!
Listen to the interview on iTunes!
https://podcasts.apple.com/us/podcast/ocultum-interview-2021-the-zach-moonshine-show/id1533618474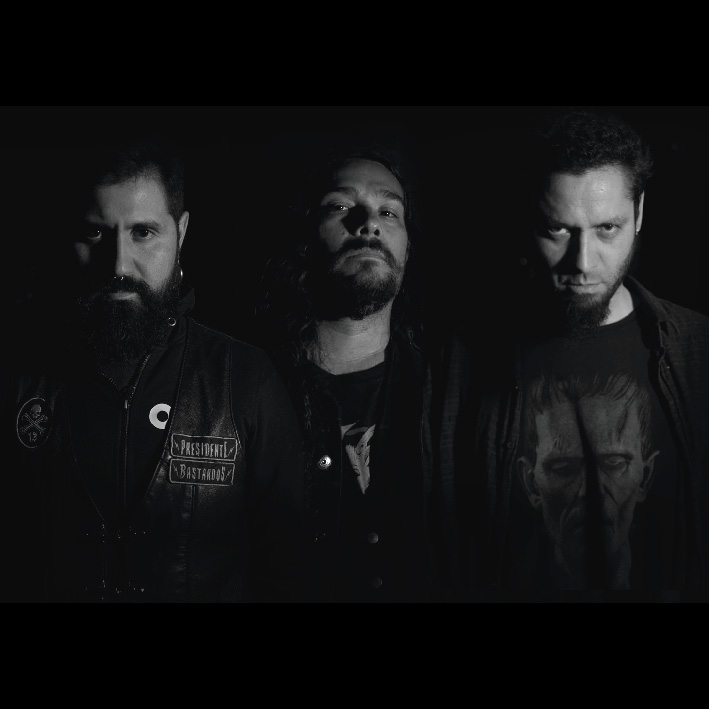 Chilean stoner/ doom act Ocultum team up with Interstellar Smoke Records to release their blistering 2019 international debut album "Residue" on vinyl. The album will be available in marble green / purple and for purchase on January 7th 2022 and pre-orders will go live on December 17th 2021.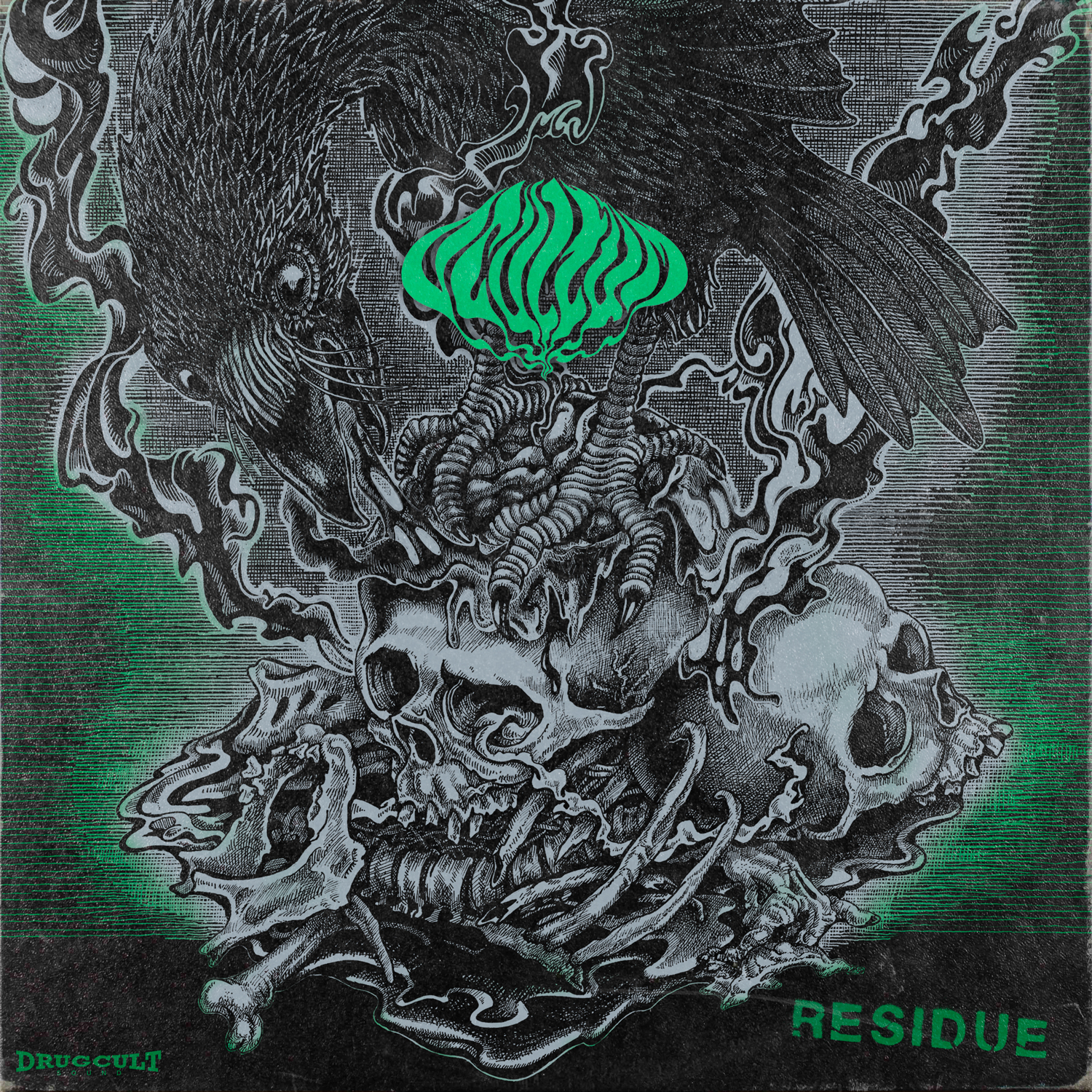 OCULTUM started on 2009, since then the band has been solving different line-up changes, redefining their sound and musical approach. During 2013, OCULTUM decided to enter the studio to record their debut album entitled, "Ceremonia Oculta Primitiva", this material was reworked and after many hours, it was finally self released on 2015 in a deluxe Digipack CD edition (500 sold out copies) and in Pro Tape by Manifectation Records (100 sold out copies). Currently, OCULTUM have finished his second album "Residue", 4 concise and extremely heavy songs that reach the 50 minutes blasting the silence, psychedelic and valvular production, this album takes you to their own carachteristic sound, a harsh vision of how Doom, Stoner and Sludge must sound at the end of the planet. Ocultum sound create a lysergic journey, a portal to the human inferno, trying to fuse the listener mind under the magic of the old 70`s sabbathic sound, blended with bone-crushing riffing and drumming, fiercely lobotomizing the senses. Recorded from November 2018 to May 2019 in Plexstudios, Santiago, Chile (www.facebook.com/PlexStudios).
RESIDUE was performed, recorded and abused by:
Ricardo Robles - Drums
Pablo Kataldo - Bass
Sebastián Bruna - Guitars and vocals
Recording, mixing and mastering by Juan Pablo Canoles at Plexstudios.
Cover artwork by Exequiel Bruna (www.facebook.com/carbuncloolcnubrac)
Band Photo by Sepulcésar Maureira.
Layout by Sebastian Bruna.
Ocultum Logo by Anastasia Karelia.
Connect with Ocultum:
https://ocultumdrugcult.bigcartel.com/
https://www.instagram.com/ocultum_drugcult/
https://m.facebook.com/ocultumdrugcult
https://open.spotify.com/artist/2xIbGHJNqDVs3lwD68VO51
Connect with Interstellar Smoke Records:
https://interstellarsmokerecords1.bandcamp.com/
https://interstellarsmokerecords.bigcartel.com/
https://www.facebook.com/Interstellar-Smoke-Records-101687381255396/
https://instagram.com/interstellar.smoke.label?igshid=n7qwce5lvevs