Ophelia's Eye - The Demon Behind My Mind - Featured At INSANEBLOG ! Check it out here at this link: http://www.insaneblog.net/2021/10/ophelias-eye-reveal-video-for-new.html
Release Date: October 8, 2021
FFO: As I Lay Dying, Killswitch Engage, Arch Enemy, Amon Amarth 
Ophelia's Eye previously known as Project Penny and later on Red Fire Dragon. As both names occured to be to generic and not fitting the band's music the band decided to change the name to Ophelia's Eye based on the novel "The Sandman" from E. T. A. Hoffmann. The story is about the traumatic childhood experience of the student Nathanael which makes its way to the surface through the surprising encounter with the weather glass dealer Coppola. He believes he recognizes the devilish lawyer Coppelius, who is responsible for his father's death. When the beautiful but quite Olimpia captivates him, he loses himself more and more between delusion and reality. To make the name sound rounder, Olimpia is called Ophelia in the band name. Through our songs the listeners should also lose the connection to reality - at least for a while. 
Check out the video!
Check them out on Spotify and add them to your playlists!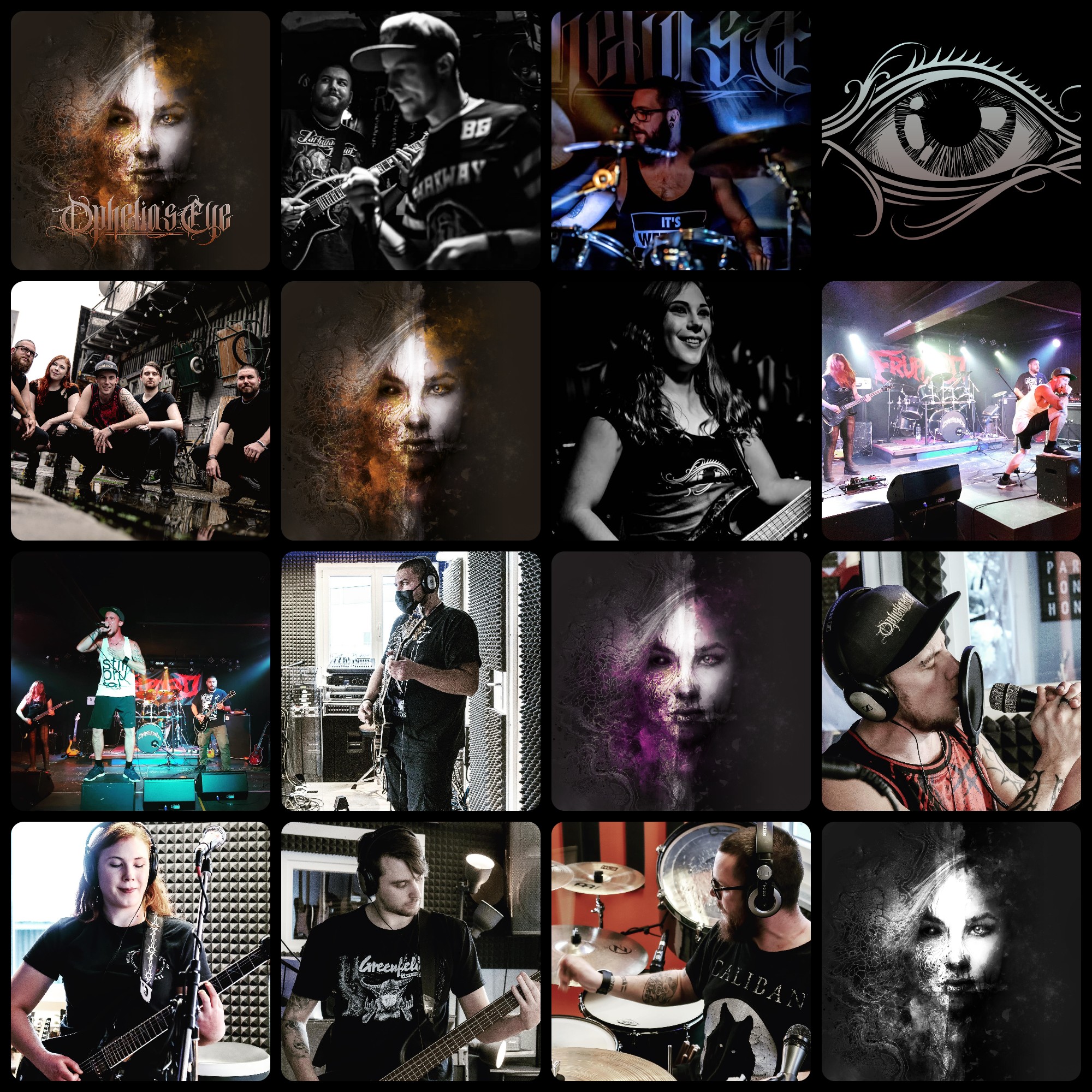 Follow the band at these links:
https://opheliaseye.bandcamp.com/
https://www.facebook.com/OpheliasEye
https://www.instagram.com/ophelias_eye/
https://www.youtube.com/channel/UCbjS6XboKmu5ioBL3RX7IzQ
https://www.tiktok.com/@opheliaseyeband
https://www.opheliaseyeband.com/