Devourer - Visions From Megiddo - Featured At Pete's Rock News And Views ! Check it out here at this link: http://petesrocknewsandviews.com/devourer/
Release Date: TBD
FFO: Aosoth, Ofermod, Dark Funeral
Devourer is a Swedish/Russian black metal band formed in 2002 by John Falk ( Sorcery , ex- In Aeternum ). Fredrik Håf ( Patronymicon, Sordid Flesh ) joined Devourer in 2007 as a vocalist and they released three albums, a couple of EPs, singles and videos as a duet until 2019 when Johan Vikholm ( Sorcery , Patronymicon ) and Oksana Falk ( Teodolit ) joined Devourer . During 2020 and 2021 Devourer has written and recorded a new album that is in the final stages of creation now and now they are looking for a label interested in releasing it! There's no release date set yet.
Check out the video!
Check out there last release!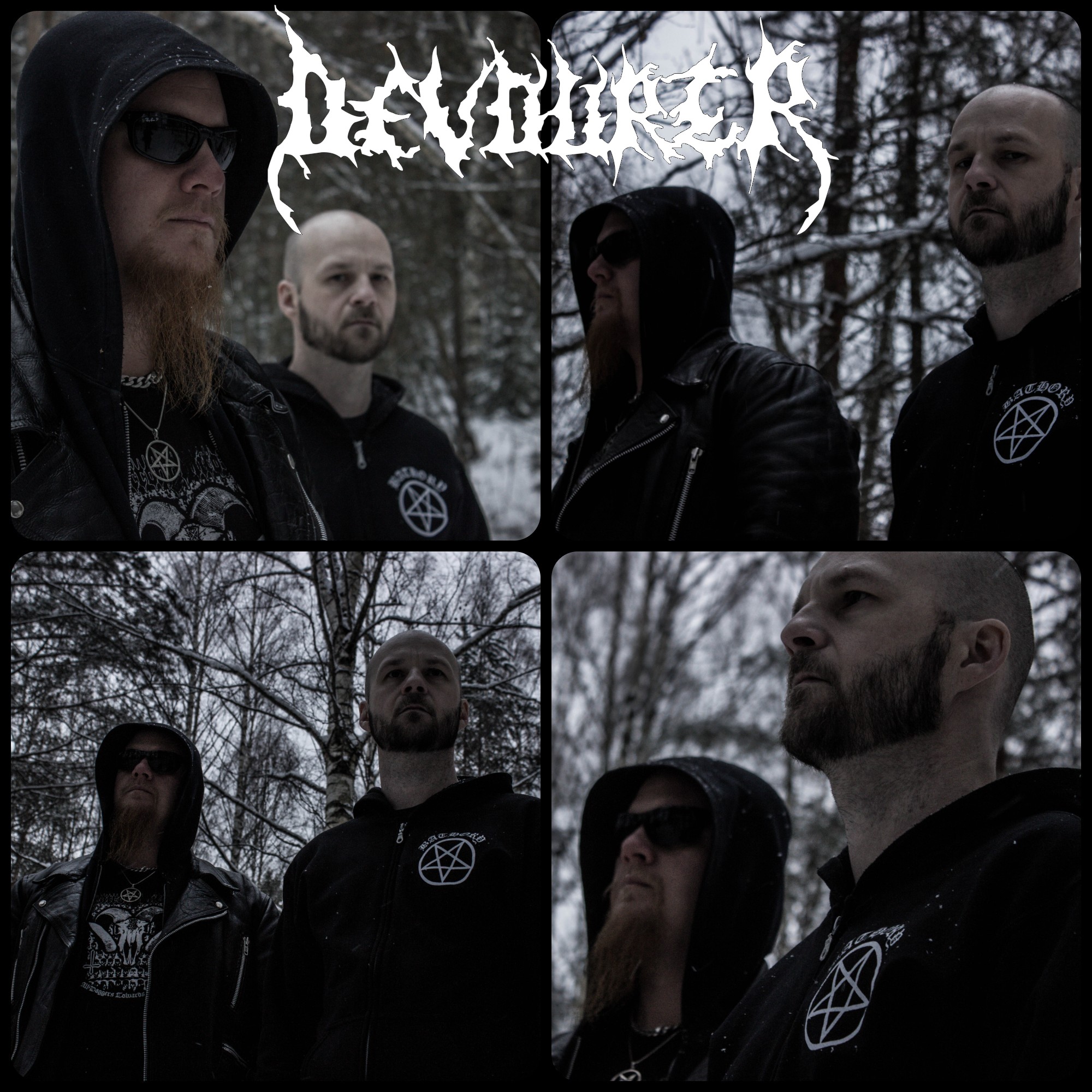 Follow the band at these links:
https://www.facebook.com/devourermetal
https://devourer.bandcamp.com/
https://www.youtube.com/channel/UCl4E9nGAAfe94SnFREv47YA