Release Date: September 10, 2021
For fans of In Flames, Amorphis & Avenged Sevenfold
The Finnish melodic tradition runs hot in the veins of AS I MAY as they release the second digital single of their upcoming album "Karu". "Charged" is a song as heavy and energetic in the verses as melodic and addictive in the chorus. A combination that already proved to be a winner for the Finnish young four-piece.
"The whole idea for the song came from the Netflix "Making A Murderer" series", vocalist & guitarist Lasse Hiltunen says. "The song is based on fiction and we don't have any opinions on that case, but what a story! The actual song has really hard-hitting guitar riffs with an, almost, pop hit vocal melody in the chorus, with metal guitars. For the music video we tried to get more of that story-vibe with colours of flame and charcoal. Sad, tragic story from all points of view", he concludes.
____________________________
As I May is a four-piece modern melodic metal band from Mikkeli, Finland - formed in 2016. The band combines modern elements, yet keeps focus on the heavier side of the music, and they sound like a modern-day US mixture of In Flames and Amorphis, so almost any metal fan would get a treat from listening to the music of these Finns! It's a mature band, displaying a truly professional attitude towards the modern sound of heavy metal. The soul of the music lies within the catchy melodies and the big choruses.
The band released their debut album "Speak No Evil" in 2017, and got the attention of lots of fans and from the record label Rockshots Records, who decided to sign As I May for the release of their 2nd album "My Own Creations", which was released in the summer of 2019. In Asia, the album was released through the label Spiritual Beast.
 
As I May played a wide array of local Finnish shows and were booked for a European tour, as support for the Brasilian powerhouse-metal act Semblant... and then Covid-19 reared its ugly face, postponing everything for everyone.
The tour is postponed until the spring of 2022 and in the lock-down period, As I May have spent the time, composing and recording their brand-new opus "Karu" - a venture into more modern and direct in-your-face songs, which caused for UPRISING! Records to sign the band on a worldwide deal.
 
"Karu" will be released by UPRISING! Records in 2022.
Check out this video!
Check them out on Spotify and add them to your playlists!
Line-up:
Tipi Nokelainen - vocals, bass 
Lasse Hiltunen - vocals, guitars
Jani Valhola, guitars, vocals
Leevi Räsänen - drums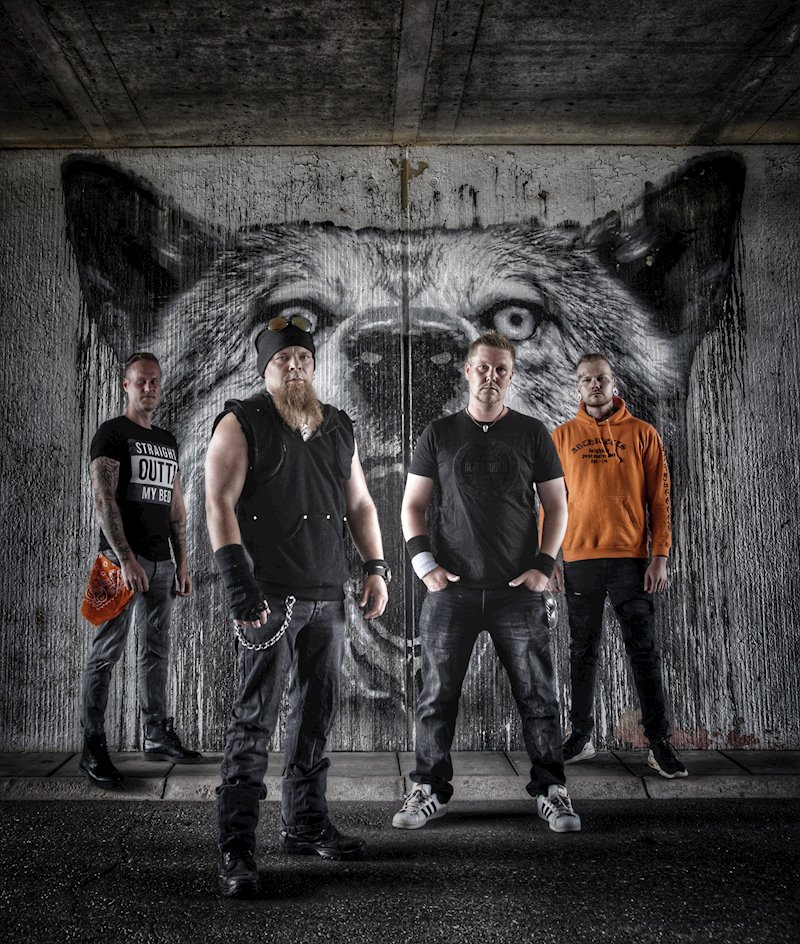 Follow the band at these links:
https://www.facebook.com/asimay.official/
https://www.instagram.com/asimay_official/
https://open.spotify.com/artist/6RK7Xn39VaxdJNqhYVhVEk