Evoking Winds - Towards Homestead - Reviewed By Metal Roos ! Check it out here at this link: https://metal-roos.com.au/evoking-winds-towards-homestead-re-issue-review/
Evoking Winds originally hail from Belarus, and now have members who are based across the globe.  The album "Towards Homestead" delivers pagan folk melodies interlaced with blackened metal components that are hypnotically epic.  The album is a re-release of the original from 2008, but for me, this is my first time hearing it and I like what I hear.
"Oh Black Raven, Leave me be" is a traditional Russian song that was sung by warriors going into battle to defend their lands.  Its melody is emotive and coupled with the atmosphere of black metal guitar riffs and vocals, it conjures images of battles fought, won and lost.
Whilst most atmospheric black metal bands have a similar style, there is an added intrigue to this album as the vocals modulate between black and death, which offers a depth that adds to its substance.
Throughout the album, you are treated to sorrowful melodies, gloomy black metal guitars, uplifting upbeat folky riffs, deep guttural death vocals, blast beats and of course, the distinctive black metal vocal style.
The songs are steeped in folklore and tell tales of the historic struggles and triumphs of the people of Belarus.  The mythology combined with all the different metal ingredients is a voyage, it compels you to take in all the diverse emotions as each track undulates in intensity.
Definitely, an album to close your eyes to and absorb all it has to offer.
For fans of atmospheric black/folk metal, such as Gallowbraid, Saor and Caladan Brood. - Metal Roos
FFO: Moonsorrow, Summoning, Finntroll, Finsterforst, Equilibrium
Release Date: August 10, 2021
Atmospheric metal meets folklore fantasy in music by Evoking Winds. It's a mixture of stormy blast beats with an epic ambiance and a healthy dose of Eastern Europe's dark tales.
Bio:
The band was originally founded by Artyom Prishchepov together with Ivan Sereda in Belarus in 2008 as the way close friends created music together. They composed music for years just for fun and inspiration, and the band has eventually grown: adding Yaroslav Korotkin on vocals and bass, Sergey Shulzhenko (keys and orchestration), Dmitry Sarychau on guitars, and Alexander Cherepanov doing vocals. Today the musicians live around the world: Belarus, USA, China, Russia - and collaborate online. Recently they decided to re-mix and issue all of their music digitally available for everyone for free, featuring James Knoerl on drums and programming. Starting with the very first works they walk the journey again opening new chapters together. This sense of friendship is something everyone really started to value during pandemics and isolation.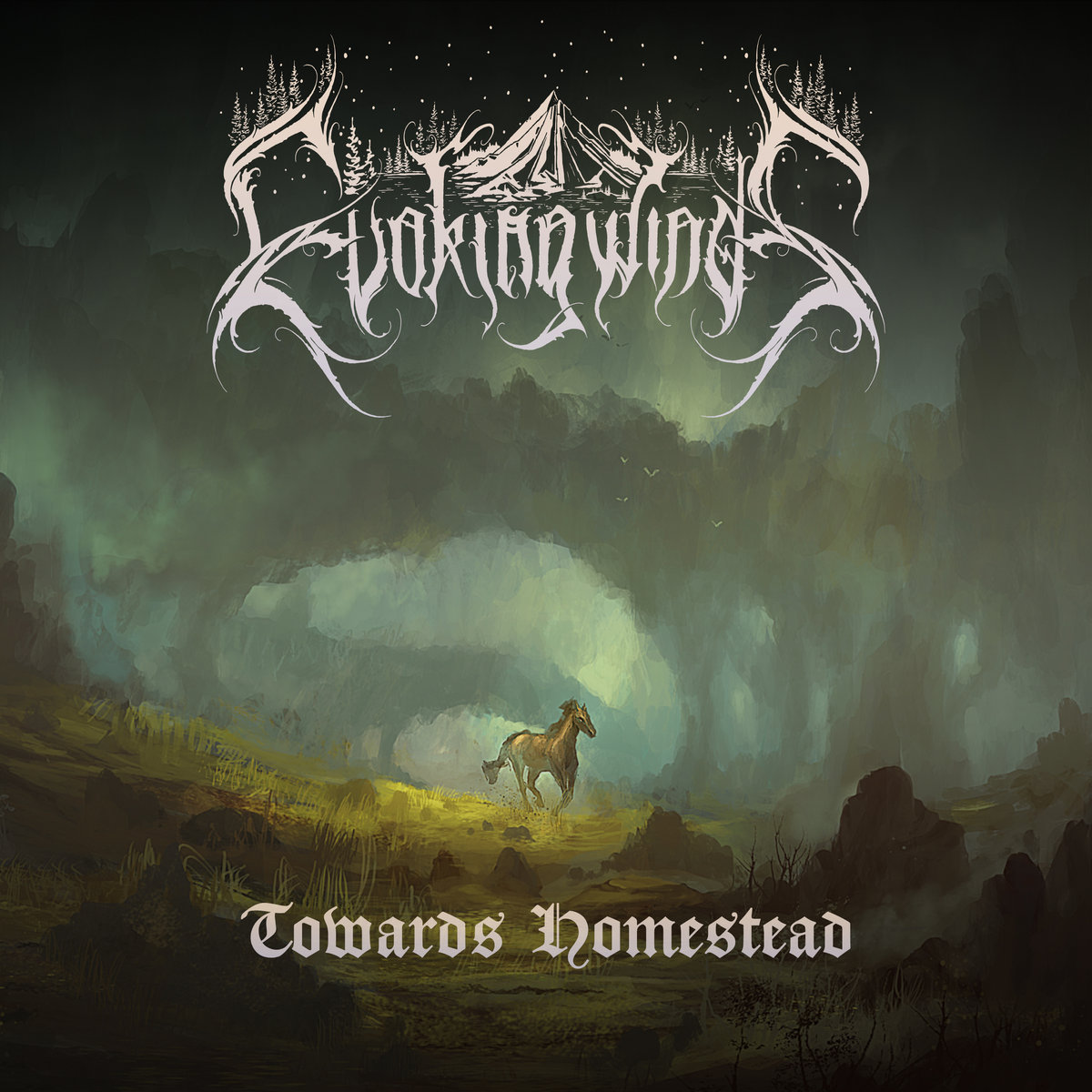 Follow the band at these links: 
https://www.youtube.com/channel/UCkvrxEe4T1lcXRQmosJUWfw
https://open.spotify.com/album/3dEeDCFhQR4jvzayrYSza9?si=l17acjSCRzalFJzTe5dZ5A&dl_branch=1
https://music.yandex.com/album/16903783
https://evokingwinds.bandcamp.com/album/towards-homestead