FERAL LORD - Purity Of Corruption - Reviewed By Wonderbox Metal ! Check it out here at this link: https://wonderboxmetal.com/2021/08/24/feral-lord-purity-of-corruption-review/
This is the debut album from US black metal band Feral Lord.
Recommended by the promo blurb for fans of bands such as Oranssi Pazuzu, Odraza, and Deathspell Omega, I couldn't resist giving this a listen to see if it hooked me. Well it did, as you can probably tell by the fact I'm reviewing it. To the above list I'd also add parts of bands like Suffering Hour and Mourir as reference points for Purity of Corruption too.
Feral Lord play a hideously gruesome form of black metal that's steeped in dissonant horror and dark menace. Although highly aggressive, the music is also frequently bleakly atmospheric. This atmosphere can be quite potent in places, as the auras of pure malevolence build and grow around you like a foul miasma. At other times the raw violence that sits at the heart of Feral Lord's music is given free reign, and savage blast beats and barely restrained chaos rule for a time. Some of the best parts of Purity of Corruption come from when the band combine dissonant aggression with grim atmosphere, and thankfully there are plenty such moments spread across these seven songs.
Purity of Corruption's 36 minutes passes in a maelstrom of filth, terror, and tormented moods. The songs benefit from an organic sound that's warm and rotten, and the music sounds hideously alive. It's as if something has just been birthed in a pit of malignant nightmare and then set to music.
The thing I like about Feral Lord, (one of many things), is that they're about more than just giving the listener a mindlessly aggressive battering. There's a depth here amidst the mayhem and chaos, and for people that like to listen to something that has atmosphere and character alongside untamed savagery, then Purity of Corruption is a real treat.
I enjoyed this a lot. Feral Lord have produced an underground gem.
Very highly recommended. - Wonderbox Metal
FFO: Oranssi Pazuzu, Odraza and Deathspell Omega
Releases August 28, 2021
An examination of the beauty in darkness, the strength in evil, and the purity of corruption.
COME TO THE REALM OF THE FERAL LORD!
They are a dissonant black metal band from Los Angeles, California. - Vargheist Records

Nythroth: Guitar bass, and shrieks
Cave Ritual: Drums
Artwork by: Micheal Kulick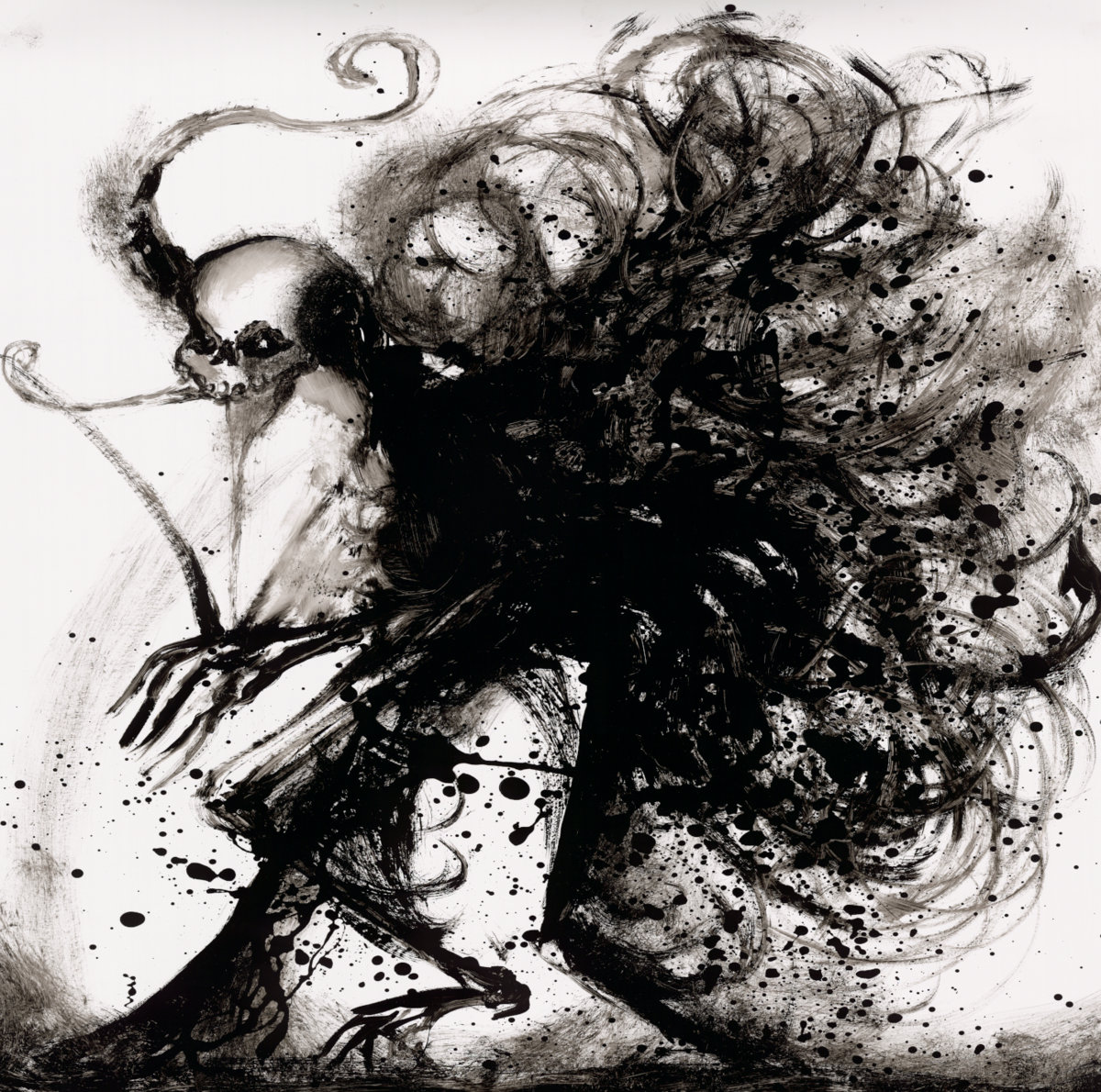 Check out this video:
Follow them at these links:
BANDCAMP:
https://vargheistrecords.bandcamp.com/
YOUTUBE:
https://www.youtube.com/c/VargheistRecords
FACEBOOK:
https://www.facebook.com/VargheistRecords
INSTAGRAM
https://www.instagram.com/vargheistrecords
TWITTER:
https://twitter.com/vargheist