Ground Force - Tree Of Life - Reviewed By TMM ! Check it out here at this link: https://www.themedianman.com/ground-force-tree-of-life/
"Tree Of Life," kicks things off and immediately hits hard. A song that grabs the listener and never lets go.
"Spear Of Light," turns through and runs amok with the madness.
"The Watchers," slowly turns and twists. A song that immediately hits the right notes.
"The Archangel," rolls and turns, slashing the tyres of madness.
The album is out now! - TMM
Release Date: August 13, 2021
FFO: Kamelot, Symphony x, Firewind
Ground-Force is a power-metal band from Dhaka, Bangladesh. Primarily planned in 2017, the band was experimenting with its line-up throughout 2018-2019 and finally formed with the current line-up in early 2020.
The Debut Album:
The self-produced, ambitious three-volume debut album 'Tree of Life' has just been digitally released this 13th August, 2021 through global distributorship and under license of cdbaby. 
The 'Tree of Life' is a concept-album. Story synopsis:
'Tree of Life' tells the story of a divided mankind in the far future engaged in the war. ROBIN and AZRA are the unsung heroes. From a dystopian world, they call out for help to space and beyond. Arrival of an unknown being occurs! They demolish the Gamblers of the earth with the SPEAR OF LIGHT. But everything has a cost. THE WATCHERS break the rules and breed monsters! But what will be the end?
Album detail:
The album has been released as a 3-Volume album: with its Volume 1 in English (for the global audience), Volume 2 in Bangla (for the native Bangla population of 180+ million) and the final one, the Volume 3 is an all-instrumental one, with the backing tracks of the album songs. Each volume has seven (07) tracks. This 3-volume, bilingual album with a full instrumental volume approach, has been the first of its kind, not only in Bangladesh, but hopefully in entire South-Asia, to our best knowledge.
The album launch campaign also included, 14 beautifully crafted, fully animated official music videos, currently being premiered one by one, on our official YouTube channel. 
Check out the entire album on Spotify and add it to your playlists!
The album is streaming on all platforms worldwide available at this link: https://ground-force.hearnow.com/
To read the concept-story behind the album, the lyrics, about the gears used and more:  https://www.groundforce.online/digital-booklet
 Check out the videos!
GROUND-FORCE IS:
 
Vocals- Ehsan Rahman Zia
Guitars- Sazzad Arefeen
Drums- Syed Ziaur Rahman Turjo
Bass- B.Ahmed Rahi
Guitars- Rifat Rahman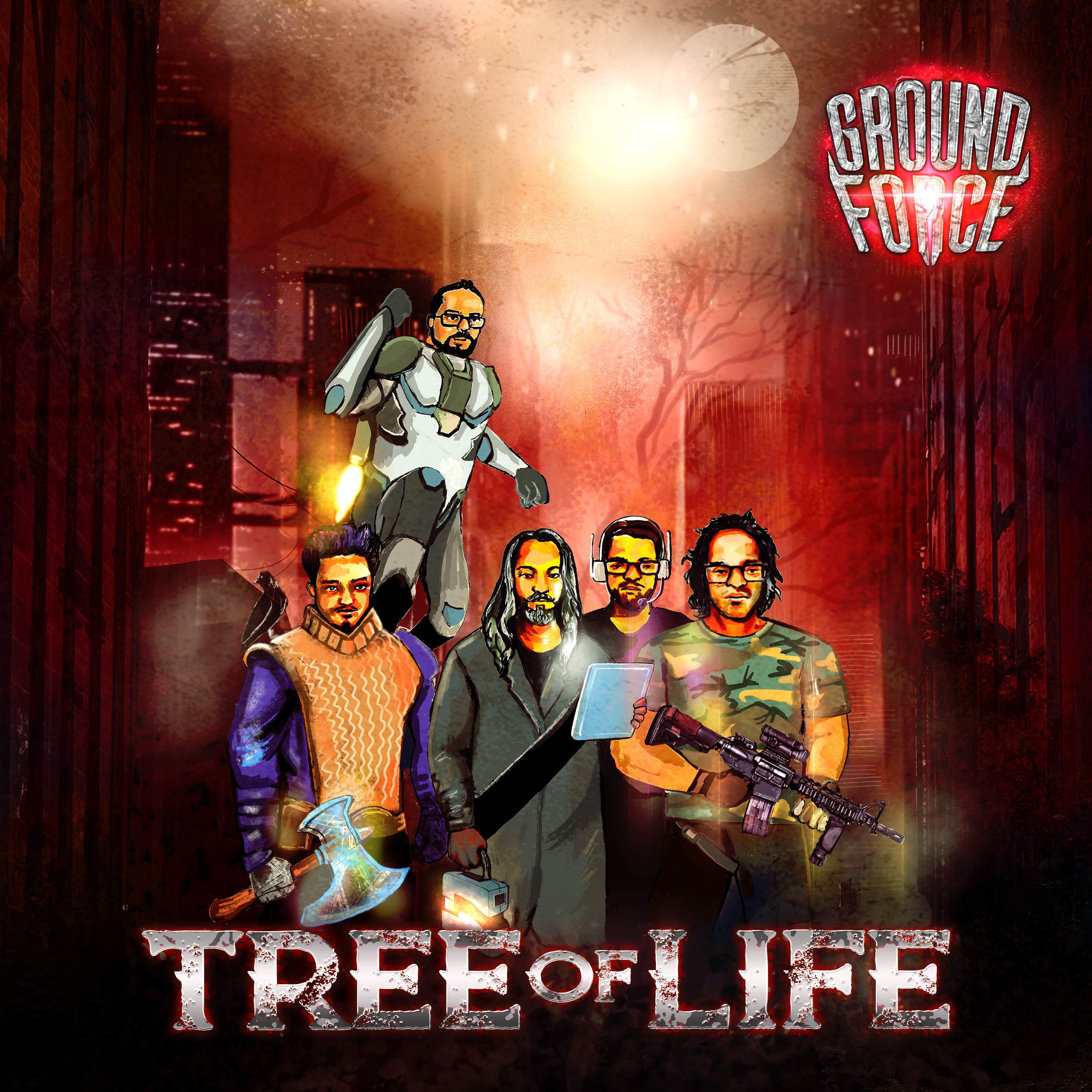 Follow the band at these links:
https://open.spotify.com/artist/3ZkcAwv5FWYysTNIwiQCOz
https://www.youtube.com/channel/UCiMrVz0t0jVsm_D31jpuA1g
www.groundforce.info/
https://www.facebook.com/groundforce.band
https://www.instagram.com/groundforce.band/